Essential Guide
Managing technology providers to meet business initiatives: A CIO guide
A comprehensive collection of articles, videos and more, hand-picked by our editors
partner program
A partner program is the method that information technology vendors use to engage solutions providers to get them to sell the vendor's product and associated services.
FROM THE ESSENTIAL GUIDE:
A partner program, also called a channel partner program, is a business strategy that vendors use to encourage value-added resellers (VARs), managed service providers (MSPs), consultants, systems integrators (SIs), original equipment manufacturers (OEMs) and distributors to sell the vendor's product and associated services.
IT Acronyms - A Quick Reference Guide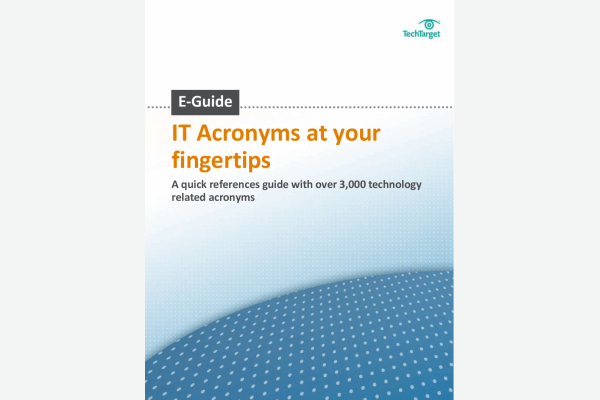 Download this free quick reference guide with over 3,000 IT acronyms; including a special section of the top 15 acronyms you need to know today.
By submitting you agree to receive email communications from TechTarget and its partners. Privacy Policy Terms of Use.

Most major information technology (IT) vendors have such programs, including Microsoft, Hewlett-Packard, IBM, Oracle, Symantec, VMware, Citrix, Cisco and Red Hat. In order to further sales of the vendor products, channel partners receive product and marketing training, access to vendor technical support, lead generation tools and beta versions of releases from the vendors. The degree to which each partner utilizes these programs varies by partner type and niche. Some VARs are critical of the marketing training materials, for example, because they are not personalized to the channel partner or their customer needs.
Channel partner programs can also feature specific incentive opportunities for sales of a specific product or service to help boost the vendor's market reach with that product. These can be additional margin on sales of a specific product, increasing based on volume of sales. Other incentives can include awards and industry recognition at vendor events, extra marketing resources, or rewards to channel partner sales staff. Channel partners may view these programs favorably if partner feedback has been included in the design and development of these programs. But sometimes these types of incentive tools are seen as a top-down approach that doesn't fit into the business needs of the partner or their customers.
Continue Reading About partner program