OEM (original equipment manufacturer)
OEM is a term that refers to a web of relationships that typically involve a channel partner purchasing hardware or software from a vendor for inclusion in its own products.
Looking for something else?
TECHNOLOGIES
This confusing term has two meanings:
IT Acronyms - A Quick Reference Guide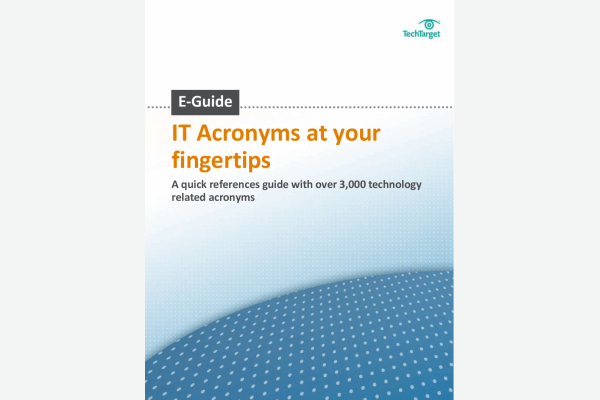 Download this free quick reference guide with over 3,000 IT acronyms; including a special section of the top 15 acronyms you need to know today.
By submitting your personal information, you agree to receive emails regarding relevant products and special offers from TechTarget and its partners. You also agree that your personal information may be transferred and processed in the United States, and that you have read and agree to the Terms of Use and the Privacy Policy.

1) Originally, an OEM (original equipment manufacturer)REG was a company that supplied equipment to other companies to resell or incorporate into another product using the reseller's brand name. For example, a maker of refrigerators like Frigidaire might sell its refrigerators to a retailer like Sears to resell under a brand name owned by Sears. A number of companies, both equipment suppliers and equipment resellers, still use this meaning.
2) More recently, OEM is used to refer to the company that acquires a product or component and reuses or incorporates it into a new product with its own brand name.
Also see value-added reseller (VAR), a similar term applied to the repackaging of software.
Continue Reading About OEM (original equipment manufacturer)
Dig deeper on Technology Vendors-OEMs
E-Handbook

E-Handbook

E-Handbook
Margaret Rouse asks:

What are the best OEM PC manufacturers?

Margaret Rouse asks:

How do you use the term OEM in your industry?

Margaret Rouse asks:

How does your company interact with OEMs?