Get started
Bring yourself up to speed with our introductory content.
Starting your SUSE Linux 10 installation
This step will walk you through selecting the right installation media for SUSE Linux 10 and beginning your installation.
Inside your SUSE Linux 10 box you should find the SUSE manuals (which are considered among the best Linux manuals available) and the media case.
The media case contains five CDs and two double-sided DVDs. One of the installation DVDs is installable, while the other contains the SUSE Linux enterprise source code. The installable DVD has two sides, one used to install SUSE on standard Pentium-class PCs, and the other containing an installable version of SUSE Linux for 64-bit systems. Each side of the DVDs is labeled in extremely fine print around the center ring of the DVD. Depending on the hardware in your computer system, installing from DVD is the least time-consuming installation method.

Download this free guide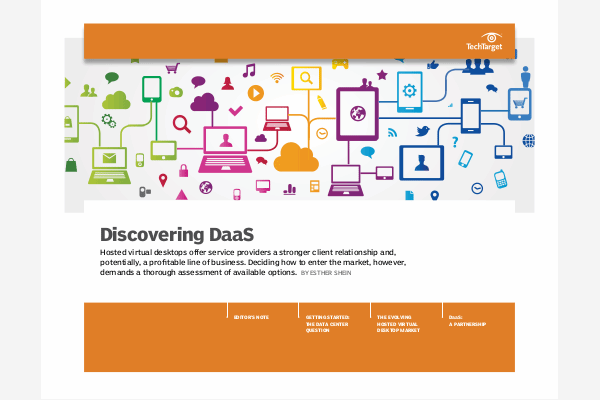 New Guide: How DaaS Benefits Managed Service Providers
This guide helps channel partners address the emerging desktop-as-a-service (DaaS) opportunity. Learn where MSPs should get started, explore the evolving hosted virtual desktop market, and find out what kind of customers could benefit from DaaS.
By submitting your personal information, you agree that TechTarget and its partners may contact you regarding relevant content, products and special offers.
You also agree that your personal information may be transferred and processed in the United States, and that you have read and agree to the Terms of Use and the Privacy Policy.
Insert the first CD or the bootable DVD in your system's optical drive. If you are booting from DVD, make sure that the side that you want to boot from is facing up in your DVD drive.
Next, enable booting from the optical media drive on your computer to start the installation routine. During the bootup routine, you need to enter the BIOS and set the order in which your system will probe attached devices looking for bootable media. You can enter your system's BIOS setup routines by pressing a special key when booting the machine. Typically, this is the F2, Delete, or F1 key -- check your system's boot screen for BIOS Setup instructions, which are usually displayed at the bottom of the screen. When you've entered the BIOS setup screens, different BIOS have different ways of configuring your system's boot sequence. You may find the options you are looking for under Startup Items, Boot Options, or under your Advanced settings. Make sure that your CD or DVD drive is probed before your floppy disk, hard drives, or network. Once set, save the new settings, and your machine will reboot.
At this point, your system should boot from the first SUSE Linux 10 CD or the DVD, and you will see the welcome screen (see Figure 1-1).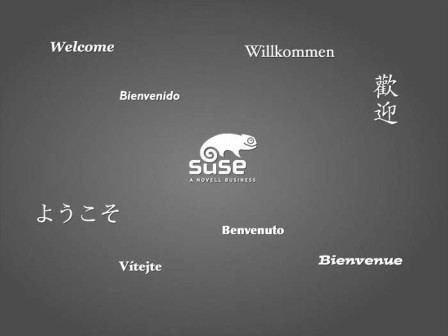 Figure 1.1
If your system does not display a screen like the one in Figure 1-1, reboot and hold down the Shift key while your computer system boots. This will reboot your system into a text-mode installer that follows the same general sequence as the graphical boot process described in this chapter, but has fewer dependencies on the capabilities of the graphics card in your machine.


Selecting a SUSE Linux 10 installation method

Home: Introduction
Step 1: Starting your SUSE Linux 10 installation
Step 2: Selecting boot options
Step 3: Configuring language settings
Step 4: Media check

The above tip is excerpted from from Chapter 1, "Installing SUSE 10" our original excerpt of The SUSE Linux 10 Bible by Justin Davies, courtesy of Wiley Publishing. This chapter explains how to successfully install SUSE 10 on your box. Find it helpful? Buy it onAmazon.
Dig Deeper on Desktop operating system and mobile device management