Get started
Bring yourself up to speed with our introductory content.
Configuring SUSE Linux 10 language settings
Configuring SUSE Linux 10 language settings customizes the operating systems to your needs.
When the system has booted, you will be asked to configure your language settings (see Figure 1-4). SUSE Linux 10 has put a lot of effort into supporting as many languages as possible to accommodate a large audience. All language options are shown in their respective dialects and associated fonts. When your language has been selected, the installer will instantly change the system language and allow you to continue the installation process in that language.
When you've selected your language, click the Next button or use the keyboard shortcut Ctrl+N.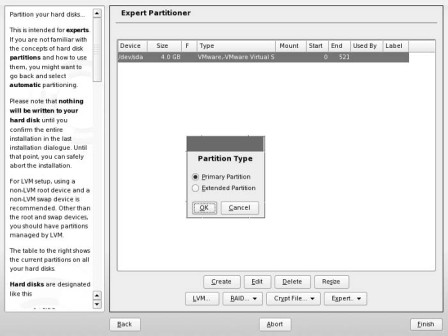 Figure 1.4
During the installation routine, you can control the screen with your keyboard using accelerators. Any option on the screen can be selected by pressing the Control key (Ctrl) and the accelerator code, signified by an underlined character in a button or a GUI element. For example, in Figure 1-4, pressing Ctrl+R will abort the installation while Ctrl+N will accept the setting you selected and proceed to the next screen.


Selecting a SUSE Linux 10 installation method

Home: Introduction
Step 1: Starting your SUSE Linux 10 installation
Step 2: Selecting boot options
Step 3: Configuring language settings
Step 4: Media check

The above tip is excerpted from from Chapter 1, "Installing SUSE 10" our original excerpt of The SUSE Linux 10 Bible by Justin Davies, courtesy of Wiley Publishing. This chapter explains how to successfully install SUSE 10 on your box. Find it helpful? Buy it on Amazon.
Dig Deeper on Desktop management, sales and installation