Get started
Bring yourself up to speed with our introductory content.
Completing your SUSE Linux 10 installation
It has been a long road, but you have successfully installed SUSE at this point.
Once you have finished with your hardware configuration, click Next.
It has been a long road, but you have successfully installed SUSE at this point (see Figure 1-33). Pat yourself on the back if you are a brand-new user to the world of Linux. You have done a lot of new things by installing SUSE—not the least of which is that you have begun a journey on which you'll learn lots of new ideas and philosophies, as well as giving you a stable operating system to use.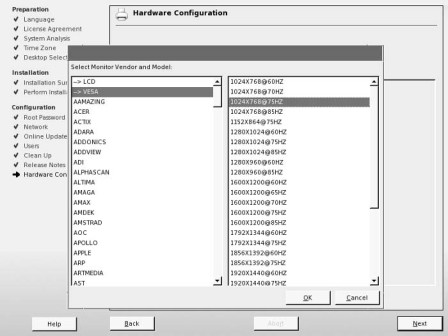 Figure 33
If you are an experienced Linux user, you should be quite happy about how much SUSE has come along from other distributions and how easy it has been to install it. Don't worry, however; as with everything Linux-related, you can make it as easy or as hard as you like, and you will see how in later chapters.
Just to whet your appetite, Figure 1-34 shows an image of what you will see once your system has booted up to the system proper.
As this is a new installation with default settings, typing in your username and password and pressing the login button automatically loads the K Desktop Environment. The version of KDE that SUSE ships with has been optimized to integrate with the SUSE system, and you will see how well a job the developers have done in Chapter 8. Enjoy, play around with the system, and as the developers in Germany say: Have a lot of fun!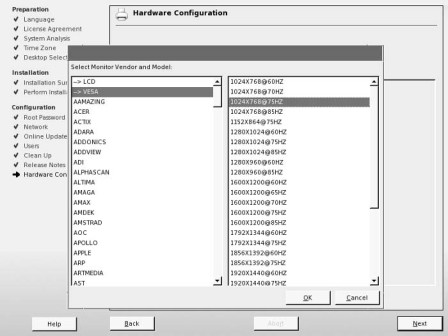 Figure 34
The above tip is excerpted from from Chapter 1, "Installing SUSE 10" our original excerpt of The SUSE Linux 10 Bible by Justin Davies, courtesy of Wiley Publishing. This chapter explains how to successfully install SUSE 10 on your box. Find it helpful? Buy it on Amazon.
Dig Deeper on Desktop management, sales and installation