Windows 7 administrative tools, part 1
Get an overview of seven of the 14 Windows 7 administrative tools, including Event Viewer and Performance Monitor, in part one of this two-part series.
Windows 7 administrative tools (refer to Figure 1 for a complete list) are similar to a grab bag of system management consoles and utilities. Files that end with the .msc extension (Table 1, Column 3) are Microsoft Management Console snap-ins that represent more than half of the entries on the list. The remaining entries consist of various .exe files for system management utilities.

In part one of this tip, solution providers can learn about the first seven tools listed in Figure 1 (up to Performance Monitor) and other important sub-items, such as the Disk Management utility that falls under the Computer Management administrative tool. In part two, I'll cover the remaining seven tools.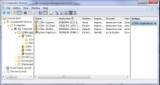 Figure 1: Type "Administrative Tools" into the Start menu Search box to produce a complete list of tools.
Table 1 includes shortcut search terms that solution providers can use in the Start menu Search box to produce each tool, as well as related file names.
| | | | |
| --- | --- | --- | --- |
| Entry | Search | File reference | Brief description* |
| Component Services | compo | comexp.msc | Manages COM+ applications, COM/DCOM configurations and the Distributed Transaction Coordinator |
| Computer Management | compu | compmgmt.msc | Manages disks and other tools (the control center for numerous consoles and utilities) |
| Data Sources | ODBC | obdcad32.exe | Manages SQL data sources by name for exports, imports and queries |
| Event Viewer | event | eventvwr.msc | Provides access to the Windows system, application and security logs |
| iSCSI Initiator | iSCSI | Iscsicpl.exe | Software facility to set up and use iSCSI networked storage |
| Memory Diagnostics Tool | memory | mdsched.exe | Runs low-level memory diagnostics at boot time |
| Performance Monitor | perf | perfmon.exe | Monitors Windows performance and resource utilization |
| Print Management | print | printmanagement.msc | Manages local printers and remote print servers |
| Security Configuration Management | hdwwiz | secpol.msc | Views and manages local security policy, including user rights and audit policies |
| Services | services | services.msc | Monitors and manages local Windows services |
| System Configuration | msconfig | msconfig.exe | Advanced troubleshooting, start-up and system configuration utility |
| Task Scheduler | sched | taskschd.msc | Schedules, automates and runs Windows scripts and programs |
| Windows Firewall with Advanced Security | Firewall | WF.msc | Configures security policies to provide enhanced network security |
| Windows PowerShell Modules | PowerShell | odbcad32.exe | Provides command-line scripting and object-based functions |
* Descriptions for each tool are repurposed from the Properties dialog box, Comment field.
Table 1: Windows 7 administrative tools overview
In the sections that follow, you'll find each of the various Windows 7 administrative tools covered in the same order that they appear in Figure 1. Some tools are both important and useful; others vary in importance depending on what's in use in the surrounding environment. For example, without an iSCSI network storage device, the iSCSI Initiator is useless.
Component Services
The Component Services management console (Figure 2) is used for administration of COM+ applications. Solution providers and system administrators use this tool to manage distributed applications, and developers use it to develop and test such applications. When a developer releases a COM+ application (with build and test phases complete), administrators and providers use Component Services to deploy that application on a server and on a client to allow remote access to the COM+ application from the client computer. Typically, end users never interact with this console.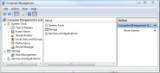 Figure 2: The Component Services console provides access to COM+ information and tools.
Computer Management
This is a clearinghouse for all kinds of computer management tasks and utilities, including many items that I'll dig into more deeply later in this tip. In the Computer Management console, you'll find the Task Scheduler, Event Viewer, Performance and other services tools. The most important entry in the Computer Management console is Storage and Disk Management.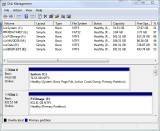 Figure 3: Task Scheduler, Event Viewer, Performance and Services are all listed in the Administrative Tools window (Figure 1), but they also appear in the Computer Management console.
Disk Management
The Disk Management link points to the Disk Management console (Figure 4) plug-in (diskmgmt.msc) where you can add, partition and format hard disks on a Windows 7 system as well as set up and manage storage volumes under Windows 7's control. Disk Management is great for setting up and partitioning drives when starting from a pristine state, but it's nowhere near as capable at repartitioning drives, especially when you must shrink and grow multiple partitions on a single physical disk. For those purposes, third-party tools such as Paragon Partition Manager or the free EASEUS Partition Master are both superior to this tool.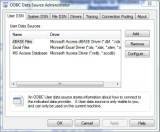 Figure 4: Disk Management allows new drives to be recognized, partitioned and formatted and provides basic partition and volume management capabilities.
Data Sources (ODBC)
ODBC stands for Open Database Connectivity and is an open-standard framework for connecting to databases to import or export data and for posing queries using SQL Server. ODBC allows access to any compliant data source by inserting a middle layer of code, known as a database driver, between the application and that source -- usually a database management system of some kind, though other applications such as Excel and Access have such drivers as well.
Solution providers that need to set up connections between end-user applications on the client side and data sources (usually elsewhere on the network) use this tool to define and configure such connections. By default, only well-known, low-end applications such as dBASE, Excel and Access appear on this tool's user Data Source Name (DSN) tab (Figure 5).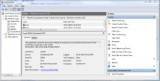 Figure 5: The Data Source tool is for managing access to data sources, especially databases.
Event Viewer
Event Viewer is the log inspection, filtering and analysis tool that's built into the Windows operating system. It provides access to event logs for various system components, including applications, security, setup and system elements. Any or all of these logs can provide important clues regarding the cause of problems, such as when systems stop working properly or fail outright, applications hang or Blue Screen of Death events occur. Because of the high volume of information that can be logged under certain circumstances, solution providers that dig into this utility will find the "Filter Current Log" entry in the Actions pane (Figure 6) extremely helpful when eliminating unnecessary entries (often known as "data reduction").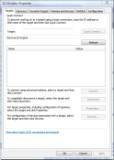 Figure 6: The Event Viewer has copious drill-downs in many different categories, especially Windows Logs.
iSCSI Initiator
Small Computer Systems Interface (SCSI) is a long-time popular interface for high-performance local storage devices, especially individual hard disks and local RAID storage arrays. Put an i in front of SCSI and you get iSCSI, an IP-based storage networking standard used to link data storage facilities to client machines (still mostly servers). Essentially, this protocol works by ferrying SCSI commands across IP networks, which lets a local network act as a giant "bus extension" and even permits storage services to work over the Internet.
The Microsoft iSCSI Software Initiator (Figure 7) is included with Vista, Windows 7 and all Windows Server 2008 versions. It permits a Windows host to access an external iSCSI storage array over an Ethernet network. Downloadable versions are also available for Windows Server 2003, XP and 2000. Solution providers can also use this tool to access storage area network (SAN) devices.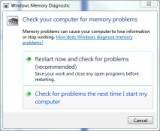 Figure 7: Without an accessible SAN, the iSCSI Initiator shows exactly what's available -- nothing!
Memory Diagnostic tool
The Windows Memory Diagnostic utility (Figure 8) schedules a post-boot and pre-Windows start-up set of memory check activities and is designed to run a battery of tests when Windows boots up. You can request the program to run itself immediately -- that is, to shut the system down and restart to run the memory diagnostics right away -- or to run the next time Windows starts up. The Memory Diagnostic tool is especially useful when errors or logged events indicate memory errors, but other third-party tools (most notably Memtest86 or Memtest86+) offer more extensive and exhaustive memory testing and checking options.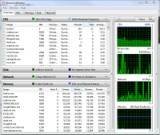 Figure 8: The set-up screen for Windows Memory Diagnostic simply schedules this program to run the next time Windows starts up.
Performance Monitor (perfmon)
Starting with Vista, and now also in Windows 7, Windows offers a custom runtime for the Performance Monitor utility (aka perfmon or perfmon.exe) so that users who don't want to set up and manage individual counters can get a good picture of system performance and behavior. This new tool is called Resource Monitor (Figure 9) and is available as a button on the Performance tab in Task Manager as well as by typing "Resource" into the Start menu Search box. Performance Monitor is fine for solution providers that want to collect data for specific counters and objects, but for everything else, Resource Monitor is what you want to use.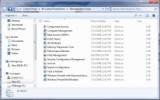 Figure 9: Resource Monitor shows activity graphs for CPU, disk, network and memory at the right side of the screenshot and details for CPU and memory use on the left.
The seven consoles and utilities covered in this tip represent only half of the tools that appear under the Windows 7 Administrative Tools heading (Figure 1). The remaining seven will be discussed in the next and final installment of this series.
About the expert
Ed Tittel is a regular contributor to numerous TechTarget websites and also blogs three times per week on Windows Enterprise Desktop topics. His most recent Windows book is Microsoft Windows 7 in Depth, to which he contributed nine chapters.
Dig Deeper on Desktop management, sales and installation