Using XenConvert for XenServer 5.6 workload, machine conversions
Solution providers using XenConvert to convert XenServer 5.6 physical machines and workloads to a virtual environment should also know best practices for troubleshooting issues during conversion.
Solution provider's takeaway: Learn how to perform physical-to-virtual (P2V) and virtual-to-virtual (V2V) machine conversions by using Citrix XenConvert. Read through the conversion steps and see which areas of the process are prone to troubleshooting.
Moving to a Citrix XenServer 5.6 virtualized environment means solution providers have to convert existing workloads. These can be physical servers but might also include virtual machines (VMs) currently running on other virtualization platforms. To help you with these P2V and V2V conversions, Citrix offers the free utility XenConvert.
While XenServer uses the versatile Xen hypervisor, it also has more features for less money compared to other virtualization solutions from companies such as VMware. For example, XenMotion is a free technology that comes with XenServer and allows you to move a live VM from one host to another.
You can find the most recent version of XenConvert on Citrix's website. There's no need to register or log in because XenConvert is listed as a free download under the XenServer product category. Just install XenConvert on the Windows computer that runs XenCenter and you can convert various kinds of workloads.
Starting the conversion
Before starting the conversion process, make sure XenConvert is installed either on the computer that you want to convert or on a computer that has access to all the VM disk files.
After starting XenConvert, a wizard will help convert the selected workload to four different target machine formats -- the XenServer Virtual Hard Disk and Open Virtualization Format are the most important. You can select to "Convert this Machine" as well as the VMDK file of an existing VMware VM.
When importing a VMDK file, solution providers should select which file they want to convert and the XenServer host that the file should be placed on. It's equally important to specify the name of the working directory on the local computer. This is a directory on the local file system where XenConvert stores temporary files. The file from the conversion is stored in this directory before it is copied over to the XenServer 5.6 environment, so make sure this directory has lots of available disk space.
After entering all the details, confirm the name of the VM as you want it to appear in the XenServer environment and then click Convert to start the process. Depending on the size of the VM, this might take a while. During this process, the target file is first stored on the computer where XenConvert is used. After it's created, it is then copied over to the XenServer environment.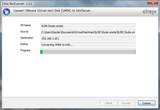 Figure 1: Using XenConvert is easy. Just enter a minimum amount of parameters to perform the conversion.
Once the conversion has finished, the new machine is immediately available for use in XenCenter. Just don't forget to finalize the move from within XenCenter, which could entail changing the IP addresses or other information that is specific to the host.
Troubleshooting XenConvert
Using XenConvert is easy enough, but on rare occasions, you may run into problems that prevent the conversion from taking place. If this happens, check the log file, which is located in the directory where XenConvert is installed. For example, on a Windows 7 host, the default installation location is C:\ProgamFiles\Citrix\XenConvert, and the name of the log is XenConvert.txt. In this file, you'll find an overview of all activities that XenConvert has performed, as well as the error messages that were generated.
XenConvert is an easy to use and free utility that helps solution providers with migrating virtual machines and workloads to XenServer 5.6. The current release lets you convert existing physical machines, as well as VMware or Windows VM disk files.
About the expert
Sander van Vugt is an independent trainer and consultant living in the Netherlands. Van Vugt is an expert in Linux high availability, virtualization and performance and has completed several projects that implement all three. He is also the writer of various Linux-related books, such as Beginning the Linux Command Line, Beginning Ubuntu Server Administration and Pro Ubuntu Server Administration.
Dig Deeper on Desktop virtualization technology and services