Using Citrix Xen Server Platinum trial software
Before recommending that your customer upgrades to Citrix XenServer Platinum edition, you can demo the features and licensing by using Citrix's free evaluation software.
Solution provider's takeaway: Citrix offers customers free evaluation software so they can determine whether an upgrade to Citrix XenServer Platinum edition is warranted but the process can get complicated. Use this tip to find out how to get an activation code and guide your way through the evaluation software and license downloads.
Transitioning to an IT infrastructure that is based on Citrix XenServer Platinum involves a great deal of change for a solution provider's customer. To convince customers that acquiring a XenServer Platinum license is a wise strategy, you can set up a demo environment to allow them to test the XenServer Platinum features. This can be accomplished by using the 30 day free evaluation software that is available from Citrix.
Here we will go over how to set up the demo environment. It is assumed that you've set up a Citrix XenServer Free host already. Click on my earlier tip for complete instructions.
After installing the basic XenServer environment, you can enable the Platinum features. Even if you just want to evaluate features from the Advanced edition, such as High Availability, you still need an evaluation code for XenServer Platinum. All features are included in Platinum, and there is no evaluation version for Advanced or Enterprise editions. You can find the Platinum evaluation software on www.citrix.com, under the products link.
Citrix offers solution providers two evaluation software options. Providers can download a 2.7 GB virtual appliance that includes the software in full, or you can individually download all the components. If you want to go through the process of setting it all up, I would recommend the latter method. To get started with this approach, you need two things: an evaluation license code and a Citrix License Server. Both of them are available under the individual XenServer Platinum components that you can find on the XenServer Platinum edition free trial site. Start the procedure by downloading the license server virtual appliance, which you'll need to generate the license that you'll get later.
After downloading the license server appliance, you can easily import it into XenCenter by right-clicking the host server (or pool) where you want to import it and select Import. Next, boot it from XenCenter, and give the appliance an IP address to complete the setup process.
Getting the Citrix XenServer Platinum evaluation license
After setting up the license server, you must add the XenServer Platinum license. You can request an activation code for this license by mail, after which you'll receive an email with instructions to generate a license and add it to the license server. To add the license, you need to create an account and log in on www.citrix.com/mycitrix. Next, select Choose a Toolbox > Activation System Manage Assets, and on the page that is opened in the Current Tool drop-down list, choose Activate/Allocate. From here, you can start the license activation code, identify yourself and generate the license file.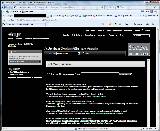 Image 1: After receiving an activation code, go to Mycitrix to generate a license file.
After generating the license file, you need to add it to the License Server. The simplest way of accomplishing this is by accessing its default URL from a browser. Log in to the Web page with the username and password that you specified while configuring the License Server appliance and from the Administration Console main page, select Vendor Daemon Configuration > Import License to import the license from your workstation.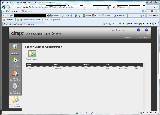 Image 2: To enable XenServer Platinum, you need to import its license to the license server.
Once you have completed the procedure, you'll have a license file that you can download to your computer. It will have a name that looks similar to this: license_20101106113606.lic. You will use this file to upgrade your current XenServer installation to XenServer Platinum. You can accomplish this from XenCenter by selecting Tools > License Manager. This gives you an overview of all installed XenServer hosts including the currently-assigned XenServer Free license. From this interface, click Assign License and select Citrix XenServer Platinum Edition. From there, add the IP address of the license server and click OK. XenCenter now add the XenServer Platinum license, which will unlock all of its features for a one-month period.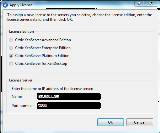 Image 3: After assigning the XenServer Platinum license to a host, all of the platinum features are unlocked.
Citrix offers everything a solution provider needs to use the evaluation software and install a XenServer Platinum demo environment at a customer site. This article explained how to accomplish the required installation steps, including request a license activation key, operate your own license server and add the license to that license server.
About the expert
Sander van Vugt is an independent trainer and consultant living in the Netherlands. Van Vugt is an expert in Linux high availability, virtualization and performance and has completed several projects that implement all three. He is also the writer of various Linux-related books, such as Beginning the Linux Command Line, Beginning Ubuntu Server Administration and Pro Ubuntu Server Administration.
Dig Deeper on Desktop virtualization technology and services