Top three Windows 7 system monitoring tools
When troubleshooting a Windows 7 system, it isn't always easy to diagnose problems. These system monitoring tools make it a relatively painless process.
If solutions providers use built-in Windows 7 system monitoring tools to track and analyze behavior, they can acquire valuable insight into the circumstances and events surrounding any arising issues.
Sometimes computer systems stop responding. At other times, they crash. Occasionally, computers may start up slowly or shut down unexpectedly, and applications or services are interrupted or terminated. The cause of system instability isn't always immediately obvious, and you can be left guessing what the root causes were. In this tip, I'll introduce three of the best Windows 7 system monitoring tools that Microsoft has to offer.
Monitoring Windows 7 system reliability
The Windows 7 Reliability Monitor (Figure 1) displays a running line graph of hardware and software problems on a customer's system, as well as any changes made, such as system and application updates. To open the Reliability Monitor, type reli into the Start search box and then press Enter. You can also access the Reliability Monitor through the Action Center. To do this, go to the Maintenance category and then click the View reliability history link. Items tracked in the Reliability Monitor's history include application and driver installs and removals, application and hardware failures and miscellaneous failures, such as improper shutdowns.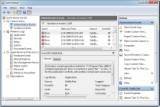 Figure 1: Windows 7 Reliability Monitor.
Each monitored day is rated with a stability index value from 1 (least stable) to 10 (most stable), and the stability index is derived from the number of failures over time. Each index value corresponds to a graph point displayed in the system stability chart of the Reliability Monitor, which you can view by day or week. The visuals include icons for each type of event that occurs, such as software changes and application hang-ups.
Let's look at an example to see how the Reliability Monitor helps resolve computer problems. Over a period of time, Windows Explorer would occasionally stop responding and then crash. The problem seemed to occur whenever I had a lot of tabbed browser windows open. After reviewing my computer's reliability history, I discovered that Windows Explorer stopped responding because of a defective audio driver tied to the taskbar notification area. The Reliability Monitor can also report on a range of conditions that may cause hardware-related and Windows boot failures.
Using System Information as a system monitoring tool
The Windows System Information utility displays detailed insights into a customer's computer hardware resources, components and software. To get started, type system in the Start search box and select System Information from the results list. The System Information summary screen (Figure 2) displays the items that are installed on your customer's system.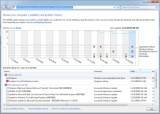 Figure 2: Windows 7 System Information utility, summary screen.
Expanding the categories in the left pane (Figure 3) displays many different types of values, from hardware conflicts and interrupt requests to system drivers and environment variables. Any of these can be used to help pinpoint system stability problems when correlated with other monitoring data. Even though System Information isn't a Windows 7 system monitoring tool in the strictest sense, it does track system properties that can help identify relationships between system components and software -- and their related problems.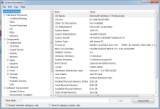 Figure 3: A view of expanded categories in System Information.
If you expand the Software Environment branch, you'll find items for system drivers, signed drivers, environment variables, running tasks, loaded modules, services, startup programs and Windows Error Reporting (among others). In this branch, you can identify whether drivers are in a running or stopped state; start modes (boot, manual, system or disabled); running tasks with associated process IDs, priority levels and start times; and programs that execute at system startup with associated path and user names. You can do the same for loaded modules, network connections and Windows 7 system services as well. This data can help solutions providers identify problem symptoms and even their causes.
Using Event Viewer for Windows 7 system monitoring
The Windows 7 Event Viewer (Figure 4) displays monitoring and troubleshooting information gleaned from application, system and security logs that correlate closely with information found in the Reliability Monitor. Unlike the summarized snapshot of events that the Reliability Monitor provides, Event Viewer lets you drill down into specific events for more information. To open Event Viewer, type event in the Start search box, then press the Enter key.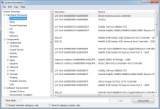 Figure 4: Windows 7 Event Viewer.
Under the Windows Logs branch, solutions providers can view information about application issues, security audits, setup, system events and forwarded events, all of which have error, information or warning icons. The Applications and Service Logs branch lists information related to individual programs and parameters, such as hardware-specific events, Internet Explorer issues and a variety of Microsoft Windows properties.
By piecing together the events related to system instability or interruption, solutions providers can identify problems and often determine the root cause. Event Viewer has lots of information to aid in such investigations. Additionally, Event Viewer lets you create reusable custom filters to narrow events, schedule automated responses to events through Windows 7 Task Scheduler or collect events from remote systems.
Ultimately, it's your analysis and diagnosis that solves system problems, because Windows 7 system monitoring tools simply serve as viewfinders into activities and events. But these tools do provide the means for you to analyze Windows events as they occur and over time, so that you can determine the best solution to the problem.
About the expert Ed Tittel is a full-time freelancer who's written and contributed to more than 100 computing books, including Microsoft Windows 7 In Depth (Que, 2009), and he writes and blogs regularly for numerous websites. Tittel's most recent projects have focused on Windows 7 as the OS nears its general availability release date.
Dig Deeper on Desktop management, sales and installation