Problem solve
Get help with specific problems with your technologies, process and projects.
Selling voice and unified communications (UC) consulting services
With the rise of telecommuting employees and teleconferencing within branch offices, selling voice and unified communications (UC) consulting services can be quite lucrative. In this chapter excerpt, learn about selling UC consulting services with a business methodology devised by a successful UC consultant.
Solution provider takeaway: With the rise of telecommuting employees and teleconferencing within branch offices, selling voice and unified communications (UC) consulting services can be quite lucrative. In this chapter excerpt, you will learn about selling UC consulting services with a business methodology devised by a successful UC consultant and Microsoft MVP.
---
This excerpt comes from Microsoft Voice and Unified Communications by Joe Schurman, published by Addison-Wesley Professional, copyright 2009.
Consulting services and application development are where the money is made in selling Microsoft Unified Communications and Microsoft Response Point. To win customer engagements with or without the aid of Microsoft in the sales process, you need to develop your own methodology that shows the customer that you will easily deploy the solution and clearly deliver this engagement on time. Using the following guidance, you learn how to easily engage with an enterprise or SMB customer by leveraging a voice and unified communications sales engagement methodology I created called UC 1-2-3.
Introducing the UC 1-2-3 Methodology
As mentioned previously, many partners will be selling infrastructure services around the deployment of Microsoft Unified Communications software and required server and telecommunications infrastructure. As a partner, you must differentiate yourself from other partners in this area. I have worked for companies including Compaq, HP, IBM, Microsoft Consulting Services, and Accenture. As a manager in the Microsoft Solutions Organization of Accenture, most of my time was dedicated to building out a new services methodology for specific Microsoft products. Accenture had an edge over many services partners in that they provided clear-cut methodical approaches in how to apply services. Starting from a presales engagement with a customer to a postsales customer review, Accenture cared for its customers throughout the full life cycle of a project.
Many other systems integrators provide the same level of care, but as with many other things in life, the "devil is in the details." To provide professional services to customers efficiently, you have to clearly outline what the engagement will encompass, set expectations up front, but more importantly, ensure that your customer is ready. Many times, we just sell and don't look at the details of a customer's environment, understand their business processes, or interview their business decision makers in how they operate on a daily basis before a project begins. When implementing a solution such as Microsoft Unified Communications, it's important to take everything a company does under consideration. That's why we provide a certain level of due diligence before we even embark on a customer engagement.
Our UC Due Diligence process is a key part of what I call the Unified Communications 1-2-3 program. I designed this program for Nortel Networks when they signed the Microsoft/Nortel Innovative Communications Alliance in 2005. As part of this relationship I was requested by Nortel to meet with all of their services executives and principals to outline and create a new methodology to aid in Nortel's ability to provide Microsoft software and Nortel hardware integrated Unified Communications solutions. Such a methodology had not existed, and I had created something similar before. So my task was to educate the telecommunications giant as they were on point for Microsoft to provide the first series of Unified Communications engagements to select customers to build out case studies to increase awareness of the newly created Microsoft platform to their existing customer base, which was a daunting task in and of itself.
The following plan is what I outlined to Nortel in Raleigh, North Carolina, at the Nortel ICA Collaboration Center and birthed the release of the Evangelyze Communications UC 1-2-3 Services Methodology.


The UC 1-2-3 business plan


UC business evaluation


UC JumpStart kits


UC due diligence


UC deployment path


Microsoft Response Point 1-2-3
The purpose in creating the UC 1-2-3 services methodology was to not only shorten the sales life cycle with a customer, but also improve the quality of a Unified Communications deployment. Too many times Microsoft and its partners were too anxious to sell Unified Communications solutions in an effort to build awareness and quickly build case studies in an effort to obtain additional sales activity. This caused problems such as mixed feedback about the Unified Communications solution by customers as well as failed deployment projects that resulted in Microsoft or the partner fitting the bill of infrastructure oversights and scope creep issues. All these problems, though hushed, caused a lot of confusion, arguing, and nights of endless work to rectify.
The problem was simple. Sales reps were overcommitting on features or integration functionality with a customer's existing systems as well as a massive oversight of the customer's internal infrastructure. These problems included not understanding the customer's dial plan configuration, security baselines for operating systems of users who would install Microsoft's client software, additional server and client-based security problems, and many issues with Microsoft's Access Proxy and Edge Server architecture due to the customer's already stringent DMZ and extranet policies.
Another large problem that could not be fixed by technology was the realization of how many representatives of an organization had to be involved in a Microsoft Unified Communications engagement. Because this platform affects the desktop, server, telephony hardware, Internet and intranet, security policy, mobile devices, and directory management, many enterprise organizations quickly found out that this was not a small task. This issue could have quickly resolved by identifying these personnel requirements in the initial planning of the engagement.
I actually dedicated an entire chapter to this problem in my first book, Microsoft Office Live Communications Server 2005, published by Wrox Books in 2006, and then further wrote a published internal whitepaper on this problem the same year. Unfortunately most consultants and sales reps in this space have no time to read, so this guidance was missed. Hopefully, given the support I have for this book, this guidance will be applied. I can say that the sales process has improved, and Microsoft has made many efforts to train its sales teams and partners efficiently through programs such as Voice Ignite and Sales Ignite. Our firm has done the same with our internal employees and sales reps as well as for Microsoft on a global scale. But, to make this easy, the UC 1-2-3 business plan clearly identifies key processes to engage during the sales and deployment process as identified in Figure 9.4.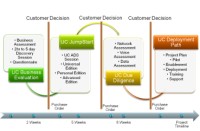 Figure 9.4 UC 1-2-3 methodology -- Click image to enlarge
As depicted in this model, I focus a great deal of effort on the initial engagement with a customer, truly understanding how the customer would leverage a Unified Communications solution as well as clearly assessing the environment before we step foot inside a customer's network. I call this process the UC Business Evaluation. During this process, the customer goes through a survey or questionnaire for the partner to understand how the customer uses telephony and collaboration products today, and it also helps the customer understand what areas Microsoft's Unified Communications platform will provide productivity gains -- whether soft or hard Return on Investment (ROI) benefits. The better job that a partner does in this step of the process, the better the customer and the partner will benefit in the end, even if it means that the customer is not ready for this solution or that the partner realizes that Microsoft's solution is not a perfect fit for the customer.
The end result is a deliverable document given to the customer that depicts what was found in this evaluation using a template for each customer that is processed during this step. This deliverable can be charged for just as the carpet cleaners who visit your home charge an estimate fee for a simple cleaning. This is another area where Unified Communications engagements cause problems: Since the solution was released a lot of investment funds from Microsoft and time on the partner's side have gone unpaid, causing a loss of business and time. Through the UC 1-2-3 model, the partner is compensated for their time despite the customer's commitment to move forward. If the customer refuses to pay or the partner is too shy to identify this requirement, the partner can leverage Microsoft's Business Investment Funds to cover some of this time. No matter how cool the solution is, time away from your business or free time should always be compensated.
I first developed a JumpStart kit for Microsoft's Live Communications Server 2005, and then updated the kit for the Service Pack 1 release. Since then, the JumpStart kits have been updated to provide a quick customer on-ramp process for Office Communications Server 2007 R2 and Exchange Server 2007 with Unified Messaging. The purpose of these kits is to help partners easily showcase to a customer how a working Unified Communications environment would look inside a customer's internal infrastructure. Complete with prepackaged and preconfigured Microsoft Virtual Server and Virtual PC environments, the UC JumpStart kits are as easy as turning on a light switch. I created three separate versions of these kits depending on the level of complexity of the customer's infrastructure requirements or sales commitment ranging from a fully packaged edition to a fully integrated edition as explained in Figure 9.5.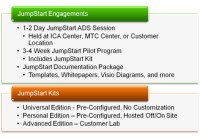 Figure 9.5 UC 1-2-3 JumpStart kits -- Click image to enlarge
The most basic edition is the Universal Edition kit, which is simply a copy of a Unified Communications fully configured environment available for rent or Virtual Server purchase from the customer. The second level, Personal Edition, is a combination of preconfigured virtual images connected to a customer's internal infrastructure, including a sample of the customer's existing PBX system, VoIP/SIP Trunk, and a preloaded directory of identified users for the customer's pilot engagement for this test. The third level, the Advanced Edition JumpStart kit, is more or less a preproduction engagement with the customer for a defined period of time where the partner fully engages onsite at the customer's location integrating the Microsoft Unified Communications platform of products with the customer's existing internal applications, phone systems, and other internal infrastructure. This is in contrast to the Universal and Personal Editions, which can be hosted by the partner or Microsoft during the pilot process with the customer.
Bottom line: These JumpStart kits enable a defined period of time in working with a customer during a deployment pilot engagement so as to not waste time getting stuck in day-to-day issues with the customer or running into technical blockers that could prevent the pilot engagement from working, which has caused many delayed or canceled UC product deployments. By enabling a quick start process in this discovery period with the customer, the customer can quickly see the features of the system working in a preproduction environment and can immediately see the value of the solution. This can even aid in additional sales for the partner by letting the customer see how the Unified Communications platform integrates with other applications and devices during the pilot.
Deliverables from this process in the model include an updated architecture guide, which is given during the Architecture Design Session (ADS), which is a Microsoft sponsored meeting where Microsoft, the partner, and the customer outline what products and what level of integration are required for the Unified Communications deployment, a post customer pilot survey where the partner identifies the customer's experience during the pilot, and an updated Statement of Work and proposal for the customer to engage in a full deployment engagement. Again, fees are charged to the customer during this process for the consulting services applied to configuring the environment based on the level of the JumpStart edition, ensuring that even if the customer does not deploy a production environment, the partner has not wasted their time. It's also, again, important to note that in some cases Microsoft can help fund this portion of the project as well, which is why it's important to know your Voice Specialized Partner Account Manager.
This is the most important part of the UC 1-2-3 model and is the primary reason why some Unified Communications deployments fail. This has to do with performing a proper network, data, and voice assessment of the customer's existing environment. You might wonder why this process is not run up front in addition to the Business Evaluation. The reason is because these assessments take around two weeks to completely analyze the customer's infrastructure and network to determine the technical requirements and dependencies for the Unified Communications deployment. This is also a postcustomer decision to move forward after experiencing the pilot engagement during the JumpStart process. By the end of this assessment phase, the partner will have performed required tests on the network and internally on application dependencies such as security baseline checks for end user client computers and so on. The deliverable of this phase includes an assessment portfolio report to the customer covering each area. This is most definitely a paid engagement. This information is important to the customer and can be used for additional projects or product assessments that the customer embarks on outside the UC engagement.
In order to properly assess a customer's environment during this phase, certain applications are used to capture the data needed for each assessment. One of the most popular tools for monitoring a network and capturing packets and threads of communication throughout an internal network environment is Wireshark. A processor-intensive tool, but effective if used wisely, Wireshark can assess specific protocols and network ports and then output reports based on the captured data for inclusion in the network assessment report deliverable.
Figure 9.6 is a screenshot of a Wireshark capture.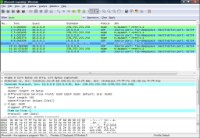 Figure 9.6 Wireshark communications monitoring -- Click image to enlarge
To find out more about Wireshark and to acquire this free product, visit http://www.wireshark.org.
Another great tool to use for assessing what server and desktop applications an organization is using is Microsoft's System Center Configuration Manager 2007. This tool can intelligently assess what applications are running inside the organization's network, determine what version of the applications are being used, and can report based on basic or specific criteria you are searching for.
The last and final phase of the UC 1-2-3 model is the actual deployment. Ironically, this is where most partners that sell Unified Communications services begin! By the time this phase is reached, the partner will have anything and everything they need to know about deploying Microsoft's Unified Communications platform for any customer. The rest of this process is simple and includes a package of document templates including the following:
UC Deployment Guide. This deployment guide outlines the complete process of the project deployment.
UC Architecture Guide. This document outlines the proposed and customer agreed architecture guide including features and functionality required by the customer as part of the project.
UC Project Plan. Amended from the UC Business Evaluation process, the UC project plan is a Microsoft Office Project document that outlines the tasks, hours, timeline, and responsible parties on point for each task. This document can also be uploaded to Microsoft Project Server or Microsoft Office SharePoint Server to ensure the most up-to-date project plan and account for variables such as vacation, waiting periods for equipment purchases, software licenses, and so on.
UC Test Plan. The test plan, the lengthiest document in the package, is a detailed, step-by-step test plan that the responsible party will update per test case identified in the document. These tests range from ensuring proper end user client connectivity from mobile, Web, and PC applications, to phone device connectivity, to server integration and management. Once completed, the partner will obtain customer approval and sign-off on this document as well.
UC Blueprint. This document is provided by the partner to the customer at the end of the deployment and states the entire configuration of the Unified Communications deployment. Through this document, the customer will be able to see details such as the IP addresses, server names, architecture diagrams, software versions, and other pertinent information as a historical document of the project. This is a great document because if a project team's personnel or management changes during the course of the project or years later when new management or IT administration changes occur, the document can be referenced for important updates or understanding of what was deployed.
By assessing the customer efficiently, communicating throughout the entire process, and ensuring that time from all parties involved is compensated, the UC 1-2-3 enables perfection throughout the sales and services life cycle of an engagement and ensures that Microsoft, partners, and customers know exactly what needs to be done, what the deliverables are, and who is responsible. In a nutshell, UC 1-2-3 is as easy as A-B-C.
Microsoft Response Point 1-2-3
Building on the UC 1-2-3 plan, Microsoft Response Point deployments also needs a proper model for partners to follow to ensure the success of each customer engagement. Though a Microsoft Response Point customer engagement life cycle is dramatically shorter due to the ease of deployment and because Response Point is a self-contained, nonintegrated IP phone solution at this point, it's still important from a services perspective, to ensure quality of a deployment, especially since the product is still new.
To this effect, a UC 1-2-3 lite version has been created to ensure this level of service quality. The RP 1-2-3 services package includes
Response Point Assessment. This assessment document is a lighter version of the assessment document deliverable that is part of the UC 1-2-3 Due Diligence process. This assessment can utilize tools such as Wireshark and others to obtain network and voice bandwidth from the customer's environment to determine whether the customer will be able to provide enough network speed to ensure proper call quality and connectivity within the customer's environment. A great online tool that you can run on-premise/on-site at a customer's location is from CBeyond via http://needforspeed.cbeyond.net. This online analysis tool can assess a customer's network and SIP bandwidth for free, online!
Response Point Project Plan. Similar to the UC 1-2-3 Microsoft Office project document, this project plan document outlines the steps necessary to install, configure, and test a Microsoft Response Point environment.
Response Point Customer Artifact. This document, similar to the UC Blueprint document, outlines the Response Point devices, IP addresses, and architecture that was used to deploy Response Point within the customer's office environment.
Again, the goal of these models is to ensure quality, enforce the proper deployment processes, and get rid of the existing failures that occur in deploying these innovative Microsoft VoIP solutions.
Sales Summary
In short, every individual and every partner has his own way of selling. Other authors have made a fortune writing sales books and guides, and selling their methodology and documents for profit. I took the other approach. I honestly don't have the time to manage any purchases or IP licensing that I could sell for this information. I thought it would be better for the partner community, better for Microsoft, and most importantly, better for the customer to benefit in leveraging innovative voice technology from Microsoft and building better awareness of these solutions in the marketplace and increasing customer adoption. I hope you, the reader, feel the same!
Reproduced by permission of Pearson Education, Inc., 800 East 96th Street, Indianapolis, IN 46240. Written permission from Pearson Education, Inc. is required for all other uses.

Dig Deeper on Voice and unified communications