Monetizing the cloud: Differentiate services through cloud billing
Cloud billing should not be underestimated as a differentiator. But before cloud providers can achieve that, they must understand competitors' capabilities and customer needs.
A key component to any cloud service is the ability to bill for it. Unfortunately, however, history reveals that when new communications services are introduced, one of the last things the industry considers is how to bill for them. Cloud billing is no exception.
Cloud billing should not be underestimated as a means to service differentiation. But before cloud providers can achieve that differentiation, they must first understand their competitors' capabilities and customer needs. To determine whether their billing provisions align with customer expectations, cloud providers must be able to answer questions such as, "What do customers of cloud services expect from their cloud service invoices?" and "How do other service providers handle cloud billing?"
To find out the answers to these questions and more, the TM Forum partnered with two of its members, MetraTech and TMNG Global, to survey more than 40 cloud providers and more than 20 enterprise customers on their various cloud billing requirements. This survey investigated the complexities of different cloud business models, customer expectations for cloud billing, and the gaps and potential risks to cloud provider success.
Cloud billing reality check: Enterprises want one bill
When it comes to what enterprises want from cloud services, providers know the reality is that it's unlikely they'll be able to deliver on everything customers ask for. For example, if an enterprise is looking for real-time usage information, a cloud provider will likely say, "That's a nice idea, but here's what we can realistically do for you today."
TM Forum's cloud monetization survey revealed that enterprises want a single bill -- accounting for all cloud services -- and cloud-specific service level agreements (SLAs). Enterprises expect that the services they purchase include all charges so that service providers can offer a price guarantee. For example, enterprises prefer that the pricing for Software as a Service (SaaS) inherently include the underlying Infrastructure as a Service (IaaS) and Platform as a Service (PaaS) charges so there won't be any separate "pass-through" charges.
TM Forum's cloud monetization survey revealed that enterprises want a single bill -- accounting for all cloud services -- and cloud-specific SLAs.
The survey also revealed that a large majority of enterprises have already invested in cloud services by either running an internal private cloud or by subscribing to external Virtual Private Cloud or public cloud services. They prefer the private cloud model for security and compliance purposes, and stated the use of public cloud will currently be limited to test and development. At the same time, a large majority of enterprise customers said they expected to eventually buy cloud services from more than one cloud provider. Their feeling was that no single cloud service provider today is able to provide the best solution to suit all of their cloud needs.
In general, enterprise customers seem to be open to any type of contract including commitment-based, pay-as-you-go or reservation-based. The survey found, however, that while large enterprise customers are comfortable buying "standard" services, they also want to be able to personalize or tailor the SLA or contractual terms associated with that service.
Ultimately, enterprises want their services to be standardized to facilitate an open and competitive marketplace, but they also want contracts that are highly negotiated and personalized. For example, they want a standard universally accepted definition of "CPU usage" so they can then use this to compare and negotiate cloud services among various service providers.
Providers open to many cloud billing models
To get the cloud provider perspective, the TM Forum survey also investigated how cloud providers determine the cost of the resources (e.g., CPU, memory, storage, etc.) required to fulfill their services, how they package and bundle those cloud services, and how they determine and bill for SLA violations.
Not surprisingly, many of the service provider respondents stated they price their services based on their cost. For resellers, wholesalers and professional services providers, cloud billing is a fairly straightforward task because they are purchasing the building blocks from someone else in the value chain. Cloud billing is more complicated for service providers that prefer to sell directly to enterprises because their billing systems must account for shared resources and utilization assumptions for specific components.
There was no single preferred contractual model among the cloud providers surveyed, as there were strong showings of long-term contract, subscriptions, usage-based billing or reservation-style contracts (i.e., "use or lose"). Cloud providers indicated, however, that the type of cloud service tends to dictate the preferred contractual model.
Can cloud billing be standardized?
Being able to meet enterprise demands requires cloud providers to articulate their services and terms effectively so that there are no surprises. According to the TM Forum survey, enterprises are already demanding best practices and standards for cloud billing. TM Forum has updated Frameworx -- its suite of business process standards and best practices -- to help service providers develop cloud billing features that maintain a consistent billing format.
To address standardization around definitions of resources, services, billing and quality for cloud services addition, TM Forum's cloud-focused working groups are in the process of making recommendations for cloud monetization -- including suggestions for research and resolution, with the ultimate goal of producing solutions in updated versions of Frameworx.
In addition, TM Forum's cloud-focused working groups are looking at how enterprise customers can avoid vendor lock-in, which is one of the most important aspects of cloud services, according to the enterprises surveyed. Other key areas of interest for TM Forum's working groups are:
The standardization of resource utilization;
Cloud billing information and SLA violation reporting;
The security and privacy requirements for value-added services -- such as data portability, interoperability, security, agility, elasticity and more -- to allow for further differentiation.
Ultimately, cloud monetization comes down to market differentiation and enterprises expectations. If cloud billing is consistent and expectations are clear, service providers can attract more customers and enterprises will have one less obstacle to cloud adoption.
Learn more about cloud billing and monetization strategies in TM Forum's free whitepaper, Cloud Monetization, which highlights the full survey results.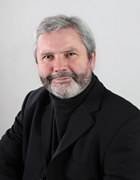 Martin Creaner is president and CEO of the TM Forum, a global, nonprofit industry association focused on simplifying the complexity of running a service provider's business. The TM Forum serves as a unifying force, enabling more than 800 companies across 195 countries to solve critical business issues through access to a wealth of knowledge, intellectual capital and standards. Creaner is widely published and is featured and quoted regularly in business and trade journals. He is also the author of the leading telecom business book, NGOSS Distilled.
Dig Deeper on MSP pricing models