Manage
Learn to apply best practices and optimize your operations.
Managing XenServer 5.5 resources with XenCenter 5.5
Study the step-by-step process for creating virtual servers in XenServer 5.5, and find out how to manage your customers' existing servers using the XenCenter tool.
With Citrix XenServer 5.5, you'll get XenCenter 5.5 as the management tool for your customers' virtual machine...
Continue Reading This Article
Enjoy this article as well as all of our content, including E-Guides, news, tips and more.
(VM) resources. Using this tool, it is easy for solutions providers to create virtual servers and manage customers' existing servers.
To manage virtual servers in XenServer 5.5, solutions providers will need the latest version of XenCenter. There are some alternative options available from the virtualization host console, but these options are rather limited. The Citrix XenServer 5.5 environment was really developed to be managed from XenCenter. The tool is installed on the Windows operating system (OS), and any recent Windows version will be compatible. When you first start XenCenter 5.5, it appears as illustrated in Figure 1.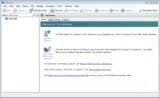 Figure 1 -- The XenCenter 5.5 interface at startup waits to find out the host name or IP address.
As you can see, by default the XenCenter interface is rather empty, and this is because it doesn't know yet which XenServer hosts to work with. To change this, click Add New XenServer, enter the host name or IP address and administrator credentials for the server and click OK. If this is a fresh install of XenServer 5.5, you will need to activate it. You have to activate it even if you're using the free version of XenServer, which you can use for 30 days without registering. After activating your server, you can access it immediately from the XenCenter 5.5 interface.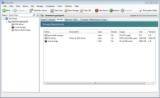 Figure 2 -- XenCenter shows the current storage repositories your customer's XenServer is using.
One of the first tasks on XenServer that you probably want to start with is creating a VM. To create one from XenCenter, use the New VM button. This button opens an interface that allows you to select which OS to install as a VM. (See Figure 3.)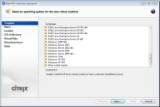 Figure 3 -- Use the wizard to add all required parameters to create a new VM.
After entering all parameters, the VM is added to the XenCenter 5.5 interface automatically, which means that if you want to see a window to monitor the progress of the installation, you need to activate the VM from XenCenter and click on the Console tab. (See Figure 4.) Activating the VM from XenCenter gives you access to a tab that allows you to complete the installation of the virtual host.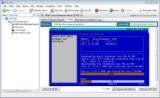 Figure 4 -- To manage the VM's properties, access the Console tab.
Solutions providers will appreciate how easy it is to manage and monitor VMs from XenCenter 5.5. On the VM display, you'll find tabs that allow you to monitor and manage certain aspects of the VM, including current memory location and the manner in which the VM uses the network. Even tasks that are complicated in other environments are easy to deal with in a Xen environment. For example, allocating bandwidth that is used by a VM on a network card is now relatively easy. To perform this task from XenCenter, all you need to do is access the VM, click the Network tab, select an interface and click Properties to modify existing properties. From here, you just enter the amount of kilobytes that the VM is allowed to use.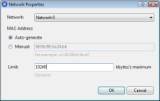 Figure 5 -- XenCenter makes it easy to accomplish certain tasks, such as managing the amount of bandwidth a VM is allowed to use.
XenCenter doesn't allow you to perform all tasks that solutions providers need completed. For the more advanced tasks, you have to log in to the XenServer console and use one of the Xen management commands. The most common command you'll use from this interface is the xe command, which works with many parameters. Using these parameters, you can perform easy tasks, including shutting down a VM, taking a snapshot of a VM and even more complicated tasks such as performing a live migration to another XenServer.
XenServer 5.5 comes with all the features you need to manage resources in a Xen environment. The very accessible XenCenter should be your starting point for managing resources, because it helps you manage the most common parameters of XenServer hosts as well as VMs. If you need more options to administer your customer's XenServer environment, access the XenServer console to find many commands that allow you to perform even the most complicated tasks from the underlying Linux shell interface.
About the expert Sander van Vugt is an independent trainer and consultant living in the Netherlands. Van Vugt is an expert in Linux high availability, virtualization and performance and has completed several projects that implement all three. He is also the writer of various Linux-related books, such as Beginning the Linux Command Line, Beginning Ubuntu Server Administration and Pro Ubuntu Server Administration.
Dig Deeper on Server virtualization technology and services