Problem solve
Get help with specific problems with your technologies, process and projects.
MSPAlliance: Cloud certification, audit brings order to chaotic market
Not all clouds are created equal, but there should be equality for a cloud certification among providers, says MSPAlliance CEO Charles Weaver in this guest column.
In a hyperbolic market, it can be difficult to sort myth from reality. One fallacy about cloud services that must be dispelled is the notion that all clouds are created equal. This couldn't be further from the truth.
The promise and peril of selling cloud computing -- and all managed IT services -- is that the services being delivered are rarely comparable or standardized. The lack of mandatory cloud certification for managed service providers (MSPs) underscores this challenge.
Cloud backup services, for example, come in a variety of business models and price points, but they generally deliver a fairly consistent level of service for residential and small business users. If your customer has backup and storage needs that are more complex, however, it probably would not use one of the many consumer-grade cloud backup solutions, because they would not offer an acceptable degree of assurance or quality. A business customer's sensitive financial or other critical data cannot be lumped together with online music files; its data probably would have to reside in a private- or hybrid-cloud environment to satisfy legal, regulatory and internal compliance.
An MSP is likely to be asking, 'How do I tell what kind of cloud service I should be offering in my cloud or managed services practice?' This is an excellent question and one every service provider should ask before barreling into the cloud services market.
Is there a cloud certification for MSPs?
Because cloud providers and MSPs are completely unregulated, there is no cloud certification, licensing or formalized training these entities have to complete to be in business. This lack of oversight and compliance means customers can have difficulty in choosing qualified service providers that meet their needs. Furthermore, service providers often complain that their competitors misrepresent their capabilities to customers, creating confusion and doubt among customers.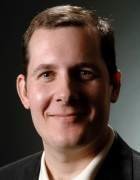 Charles Weaver
CEO, MSPAlliance
In today's online world, data theft, cyber espionage, hacking and malware continue to threaten customers' IT resources, and the bad guys show no signs of slowing down. The need for cloud providers and MSPs -- and standardized cloud certification and audit processes for providers to demonstrate their capabilities to customers -- has never been greater.
But fear not: For many years, the MSPAlliance has been certifying and auditing cloud providers and MSPs to determine which companies are truly delivering on their claims and which are merely delivering a slick sales-and-marketing pitch.
The MSPAlliance's Unified Certification Standard (UCS) is a nontechnical certification-and-audit process for cloud providers and MSPs, applying 11 control objectives deemed important in judging the true strength, security, viability and integrity of a service provider's IT environment. Customers can rely on the UCS audit reports to accurately and consistently evaluate cloud providers and MSPs, ultimately enabling them to select and hold accountable their MSP or cloud provider.
Neither clouds nor cloud providers are created equal, but cloud certifications and audits should be. Only then can customers be confident enough to entrust their IT needs and resources to any cloud.
About the author: Charles Weaver is the CEO and cofounder of the International Association of Cloud and Managed Service Providers, also known as the MSPAlliance. Since its founding in 2000, the MSPAlliance has grown from less than five founding members to more than 14,000 members worldwide. Under Weaver's management, the MSPAlliance has expanded its reach and influence to issues around education, standards of conduct and certifications for managed services professionals and companies.
In addition to running the daily operational activities of the MSPAlliance, Weaver writes and speaks extensively around the world on the managed services industry. He is the author of the book The Art of Managed Services.
Dig Deeper on Employee Training and Development for MSPs