Problem solve
Get help with specific problems with your technologies, process and projects.
Get the sales team out of the way: Cloud sales should be 'frictionless'
Although the cloud is all about agility, many providers gum up the sales cycle with old-school methods. Cloud sales require a "frictionless" approach.
While technologies, business models and computing capacity have grown in unimaginable ways during the past few decades, service-provider sales contracts and processes haven't kept pace. In today's competitive environment, it is more important than ever to not only deliver the services that enterprise clients want, but also to do it in a simple, frictionless way that makes it as easy and fast as possible for them to purchase exactly what they want. While capable of bringing speed and agility to enterprises through offering cloud services, service providers may feel that they run into a wall as they enter cloud sales cycles in a traditional way -- with long-term contracts, large price tags and a provider sales team that approaches cloud in the same way they approach any other service.
One of the key benefits to cloud computing is that it offers enterprises a way to cut out lengthy and unwieldy IT hardware provisioning processes. These businesses have jumped at the opportunity to start small, favoring per-hour pricing and low-risk initial deployments. The new generation of technology buyers, especially those already familiar with cloud services, comes with a whole new set of expectations. They are already accustomed to smartphone apps and Software as a Service (SaaS). They expect ubiquitous access to IT resources that can be turned on, up and down in real-time – and they want the resources to be available right away. They also need these resources to be flexibly available for collaboration with colleagues and customers, and to be accessible from the Internet and mobile devices.
A "frictionless" cloud sales model -- in which clients bypass the sales team entirely during procurement -- fosters an atmosphere for fast growth, offering first-time buyers the ability to "serve themselves" immediately. Because no sales rep is needed, an unlimited number of customers can be served without a corresponding increase in sales costs. With low price tags (a result of eliminating long-term contracts) and a frictionless sales environment, buyers can make decisions immediately rather than endure a multi-day, -week or -month sales process. Compare the value of a traditional software contract that typically takes six to 12 months to sign, during which time the service provider earns no revenue, to that of a self-service customer that delivers revenue immediately.
This isn't to say that sales teams no longer have a role. Once an enterprise starts testing workloads in the cloud, they'll likely seek to identify how to more fully realize the benefits of a cloud environment throughout their organization. This is where the role of an account manager comes in. Sales and account teams can play an integral role in counseling clients on ways to maximize their use of cloud services and how to utilize automation and other tools that will create greater cost and time savings for them, as well as help them scale over time.
The three core features of frictionless sales
To capitalize on this frictionless model of cloud sales, service providers should examine whether their process can meet the following three "No co's:"
No contact -- Consumers of cloud services like to buy in the cloud. When service providers remove all barriers to IT provisioning, it mirrors what the enterprise hopes to accomplish in adopting the cloud's flexible approach to resource management. In this case, the click beats the call.
No contract -- Lengthy contracts lead to lengthy negotiations, all of which can take months to close. Relying on a contract process misses a key opportunity to allow enterprises to "try and buy." Let the product stand on its own merits, and clients will continue to use it if it meets their needs.
No complexity -- When pursuing an initial deployment, clients are looking for something simple in cloud computing. The need for assistance and expertise around migration, integration and scaling will come as clients' use of the cloud expands. Keeping the initial engagement simple removes barriers for clients starting out, while later engagement can occur on an account level.
Frictionless cloud sales increase service provider revenues
Here's an example of what a frictionless sales strategy can accomplish: The service provider offers software or services priced at seven cents per hour. This sounds inexpensive to users, but multiplied out, seven cents an hour equates to approximately $50 per month or $600 per year for basic usage. In many cases, the buyer who is a heavy user could actually purchase the system outright at that cost, but the combination of the low risk and price tag helps drive interest. At seven cents per hour with no purchase commitment, customers don't feel they are putting their company at risk by trying out the product, so it removes inertia and they are willing to buy more readily.
In a frictionless sales environment, buyers can make decisions immediately rather than endure a multi-day, -week or -month sales process.
Additionally, a frictionless sales process holds pricing constant over the course of the year and across the customer base, without any quarter-closing fire-sale deals, and it may therefore lead to an increase in revenues.
Although this hands-off approach to sales may feel like a radical change for many service providers, the reality is that enterprises also benefit from it in several ways that encourage further adoption. First, by removing the gap between the purchase date and the launch date, clients get what they pay for when they pay for it. Second, they receive immediate price-change benefits, so if a service provider reduces pricing, that pricing takes effect immediately -- not at the next contract period. Finally, a frictionless sales strategy enables quick decision making by reducing the perceived risk with long-term contracts, not to mention removing the need for a sales force to flip the "on" button for clients every time they want to make a change.
In a world where software is purchased at the click of a button, billing at an hourly rate for only what is used is a simple and straightforward concept. For cloud services, the core value service providers should present is an offering that is simple and easy to use, but brings great value to organizations. Complexity and scale will naturally grow over time as clients see the value of your service. Allowing clients to be efficient with their time and resources by creating an avenue for them to buy, adjust, scale and grow their cloud services as needed both saves them time and conserves valuable sales team resources. For cloud computing, those providers that offer clients what they want, when they want it will achieve the highest rate of success in a fast-moving, competitive landscape.
About the author: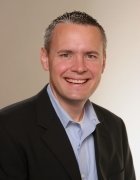 Treb Ryan is chief strategy officer of Dimension Data's cloud solutions business unit.
Since 1996, he has been instrumental in defining and creating services organizations that improve the quality and reliability of the technology infrastructures that businesses depend on for communications and commerce. An expert in SaaS, he is also a member of the Software Executive Board with the Software & Information Industry Association.
Prior to co-founding OpSource in 2002, a cloud provider Dimension Data acquired in 2011, Ryan was president of the Americas at Metromedia Fiber Network (MFN), a former network operator. He was responsible for integrating the sales and delivery organizations of the company's Internet businesses -- hosting, IP networking and managed services. Ryan joined MFN from SiteSmith, a company that he co-founded in 1999 and ultimately sold to MFN in a deal valued at $1.4 billion. Prior to co-founding SiteSmith, he was vice president of professional services for GlobalCenter, a former hosting and Internet service provider. Ryan has been a guest speaker at numerous industry events, including CIO, venture capital, Internet, hosting and software conferences. He attended the University of California at Los Angeles (UCLA) and is an advisor to the UCLA College of Letters and Science fund.
Dig Deeper on Sales and marketing strategies