Problem solve
Get help with specific problems with your technologies, process and projects.
Creating virtual machines in XenServer 5.5
Configuring storage properly and choosing options that best fit a customer's environment will make creating virtual machines in XenServer 5.5 simple for solutions providers.
Solutions provider takeaway:
Creating virtual machines in Citrix's XenServer 5.5 isn't difficult, but solutions providers need to plan for storage requirements. Solutions providers should ensure that storage is configured before creating virtual machines and that they have chosen options in the creation wizard to fit customers' environments.
As long as you meet all the requirements prior to creating virtual machines (VMs), the task of creating VMs in Citrix Systems' XenServer 5.5 isn't difficult.
Before you set up VMs, you must configure XenServer storage. XenServer is designed for use in a storage area network (SAN) environment, which normally means that you need to assign a logical unit number on the SAN that can be used as storage for the servers in your XenServer pool. As long as you've set up the SAN correctly, allocating storage isn't difficult.
In XenCenter, the management console for XenServer, click New Storage. This brings you to an interface where you can select the kind of storage you want to configure. Here are the three general types of storage:
Virtual disk storage. You will find generic options here that allow you to attach your VM hosts to storage on an NFS server, iSCSI SAN or Fibre Channel SAN.
Advanced StorageLink technology. These options can be used to connect to either a NetApp, or a Dell EqualLogic SAN.
ISO library. An ISO library is a shared directory that contains the ISO files you need to install the VMs.
Configuring storage access
After determining the kind of storage you need to connect to, configure storage access by clicking Next and following the steps in the wizard.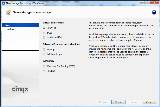 Figure 1: Select the storage type that you want to configure and follow the prompts presented by the wizard.

Now that you've ensured that storage is accessible, you can add new VMs. Select the pool in which you want to create the VM and click New VM from the taskbar. Selecting the right template displays the eight-step installation procedure. From the template, you can choose the operating system you want to install. Templates are available for nearly all popular OSes. Choose the one you want to install from the list, if the OS of your choice is not listed, select Other Install Media. Next, enter a VM name. The installer selects a default name, but it's better to enter a descriptive, intuit name, such as SLES11 - web server. This would clearly indicate the purpose of the server that you are about to install.

You will next see the location tab, which is where you specify where XenServer finds the installation source. Location options range from a URL that points to an installation server, a DVD drive that is present in one of your VM hosts or an ISO image that you have copied to the ISO repository. While in this tab, review the advanced OS Boot Parameter options, which allow you to pass specific kernel options to the OS that you want to install.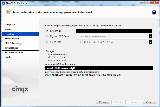 Figure 2: Install the guest OS from an installation server, physical DVD drive or ISO image.
The following step requires you to select where to install the virtual OS. If you have installed your VM host machines in a pool, you should select the Automatically Select a Home Server with the available resources option. Otherwise, you can also choose a specific server using Use This Server as the VM's home server. But your best option is to install in the pool if you have one. Click Next to continue and enter the number of vCPUs and the amount of RAM that you want to assign to the server. Don't assign more vCPUs as the amount of CPU cores that you have in your server.
Next, specify how you want to use storage for the VM. Based on the installation pattern you have selected, a default disk will be proposed for you, which is created in the default storage that you have assigned to the VMs. If the size or location of the default disk doesn't fit into your customer's environment, select it and click Edit to change the disk properties.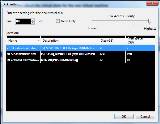 Figure 3: Click Edit to change the properties of the default virtual disk.
Finally, specify which virtual network interfaces you want to use. If you don't need a specific interface, just click Next. Then click Finish to complete defining the VM as the last part of the process. Make sure that Start VM Automatically is selected to start the installation interface for your new VM. You will see that it takes some time before you can begin the installation. The VM first needs to be provisioned, which means that the disk file is created in storage and all other parameters in the template are created. Once that has been done, the VM is added to the XenCenter console. Select it and next click Console to access its console and complete the installation.
Sander van Vugt is an independent trainer and consultant living in the Netherlands. Van Vugt is an expert in Linux high availability, virtualization and performance and has completed several projects that implement all three. He is also the writer of various Linux-related books, such as Beginning the Linux Command Line, Beginning Ubuntu Server Administration and Pro Ubuntu Server Administration.

Dig Deeper on Server virtualization technology and services