Configuring XenServer 5.6 alerts for hosts and VMs
By configuring XenServer 5.6 alerts in your customers' environments, you'll ensure that you automatically receive notifications when problems occur on hosts and virtual machines.
Solution provider takeaway:
Using Citrix XenServer 5.6 default alerts and adding your own can make it easier to manage hosts and virtual machines by notifying you as soon as a problem occurs. These alerts can be based on periods of time or CPU, network and disk usage.
By default, Citrix XenServer 5.6 is configured to send out alerts if there are critical events that solution providers should be aware of. For example, if a customer's virtual machine (VM) goes down, a message appears in XenCenter notifying you of the occurrence.
Some default alerts in XenServer 5.6 are already enabled, but this article explains how you can add alerts to ensure that important VM or host-specific parameters are monitored.
If you've worked with Citrix XenServer 5.6 for a while, you've probably seen the System Alerts warning in the upper-right corner of the XenCenter interface. When clicking on the System Alerts link, you'll get access to an overview of the alerts that apply to your customer's environment. From this interface (Figure 1), you can easily filter the alerts based on different data, such as the day an alert occurred or the host or VM the alert applies to.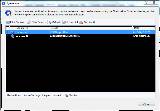 Figure 1 -- From the System Alerts overview, you can view and filter all alerts that apply to your customer's environment.
Many default alerts are available in the system, including warning messages for when VMs go down or for when failures occur on the network. But if you have the Citrix XenServer Advanced, Enterprise or Platinum editions, you can configure your own alerts and send them via email to a specific user.
Configuring and testing XenServer 5.6 virtual machine alerts
Solution providers should know how to configure alerts for XenServer 5.6 hosts and VMs. To access the alert configuration interface, you need to first click on the server or pool properties. In these properties, you'll find two different tabs that relate to alerts. First is the Alerts tab, where you can configure CPU or network-related alerts so that an alert is generated if the CPU usage exceeds a predefined percentage during a predetermined amount of time (60 minutes by default) or if the network usage exceeds more than a certain amount of traffic during a given period. To test the alert, you could configure it to be sent out once every 15 minutes if CPU usage exceeds 5% for longer than one minute (Figure 2). Of course, this isn't something you want to put on a production system, but it's a nice test for demonstrating that alert configuration isn't difficult.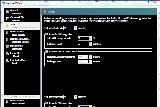 Figure 2 -- The CPU usage exceeds parameter warning allows solution providers to test XenServer 5.6 alerts.
Alerts are viewable in XenCenter, but this is not the most convenient method for alert monitoring, especially if you are a solution provider that wants to monitor a server on a remote customer site. The Email Options tab (Figure 3), which is under the server properties tab, makes it easier for you to get an update on critical alerts. On this tab, you would enter an email address for alerts to be sent, but you would also have to enter the SMTP server host name.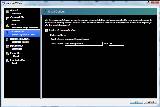 Figure 3 – In the Email Options tab, you can configure alerts to be sent to specific users.
Setting alerts for virtual machines
In XenServer 5.6, you can set alerts for host machines and for individual VMs as well. The method for doing this is similar to setting alerts for XenServer hosts. First, right-click the VM from XenCenter, then select Properties and click Alerts. You'll see three default alerts that you can set for VMs: CPU usage, network usage and disk usage (Figure 4). Note that disk usage doesn't monitor available disk space; it monitors the amount of bytes of I/O per second generated by the disk device. If set up carefully, you can customize exactly what you want to monitor for the different VMs in your customer's environment.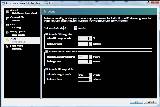 Figure 4 -- You can set alerts to monitor CPU, network and disk usage.
XenServer 5.6 alerts can make managing your customers' servers an easier process. You can set these alerts on pools, servers and virtual machines. In addition to the default alerts that are configured to let you know when major events happen, you can configure alerts to monitor critical CPU, network and disk parameters. Combining alert management with automatic email is another particularly useful capability in XenServer. Solution providers can receive an email update if any issues arise for an important machine, regardless of which site the machine resides on.
About the expert
Sander van Vugt is an independent trainer and consultant living in the Netherlands. Van Vugt is an expert in Linux high availability, virtualization and performance and has completed several projects that implement all three. He is also the writer of various Linux-related books, such as Beginning the Linux Command Line, Beginning Ubuntu Server Administration and Pro Ubuntu Server Administration.
Dig Deeper on Desktop management, sales and installation