Problem solve
Get help with specific problems with your technologies, process and projects.
Are SEO services a good addition to your line-card?
Providing SEO services to SMBs is a good business opportunity for VARs, because an optimized website can bring customers a lot more business.
While ever-shrinking IT budgets are a fact of life, solution providers can close a sale if the purchase will improve the customer's bottom line. It is particularly easy to make that case for search engine optimization services.
Search engine optimization (SEO) is the act of optimizing a website to achieve the highest possible rating from a search engine based on the use of commonly searched phrases. Providing SEO services to your customers will benefit their bottom line. A percentage of the traffic to an organization's website will lead to a sale. So the more targeted Web traffic an organization generates, the more sales the organization is likely to make.
More on providing SEO services
While the benefits of SEO are readily apparent, actually achieving a well-optimized website can be elusive. Providing SEO services can be a complex process. Although there are countless companies that provide SEO services, it can be tough to find a reputable provider. The Internet is filled with advertisements from unscrupulous businesses claiming to be able to give their customers top search engine rankings.
The simple fact that it can be challenging to find a reputable SEO company actually puts you in a unique position with your customers. Assuming that you have treated your customers well, you have most likely earned their trust. That being the case, your customers are more likely to trust you with their providing SEO services than they are to pick a random (and potentially fraudulent) SEO provider off the Internet. Of course, if you want to keep that trust, then you must give your customer realistic expectations, and you must not promise what you can't deliver.
As you research conducting an SEO project, you may find that earning your customer's business is the easy part.
When you start on an SEO project, one of the best resources at your disposal is the search engines themselves. Google provides an entire suite of webmaster tools that are designed to make the optimization process easier. This includes the terms that people are searching on that led them to your page, as shown here.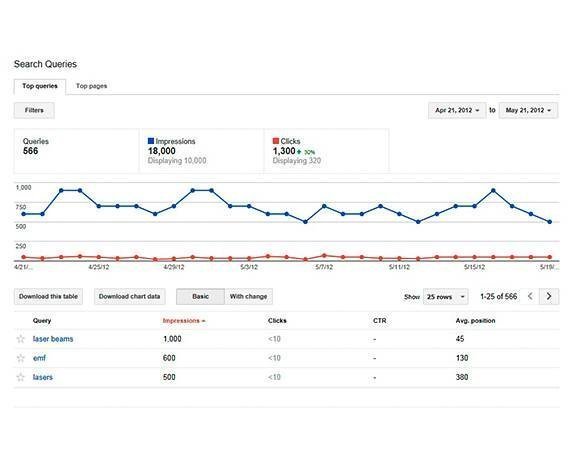 Although search queries and other webmaster tools are helpful in the SEO process, it is also important to take the search engine's guidelines into account. None of the search engines will tell you exactly what you need to do in order to achieve top-tier listings, but most search engines will provide you with a list of best practices for SEO.
It is extremely important to follow these best practices. Not only will doing so help you to achieve the best possible rankings, but failure to follow the best practices could result in the site being improperly indexed. Worse still, the site could be completely blacklisted from the search engine. Certain techniques are considered to be the SEO equivalent of spamming, and search engines frown upon them. The guidelines that the various search engines provide will tell you exactly what types of behavior to avoid to prevent your site from being blacklisted.
Another thing that you can do in an effort to achieve favorable rankings is to use SEO software rather than working through the entire optimization process manually. But SEO software will only help you analyze a site, and it is ultimately up to you to make the adjustments that will improve the search rankings.
As SEO software goes, WebPosition is probably the best known, but it can be expensive. If you are looking for a free alternative, then check out Microsoft's Search Engine Optimization Toolkit.
Regardless of whether you perform SEO manually or use a tool, it is important to remember that SEO is rarely a one-time task. As a site evolves, its search engine optimization will likely need to be adjusted so that the search engines continue to view the site's content as relevant. This provides VARs with the opportunity to adopt a subscription model for providing SEO services. For example, you might charge one price for the initial optimization and then offer monthly checkups for an additional and ongoing fee.
About the author
Brien M. Posey, MCSE, is a six-time recipient of Microsoft's Most Valuable Professional award for his work with Exchange Server, Windows Server, Internet Information Services, file systems and storage. Posey has served as CIO for a nationwide chain of hospitals and was once responsible for the Department of Information Management at Fort Knox. As a freelance technical writer, he has written for TechTarget, Microsoft, MSD2D, Relevant Technologies and other technology companies. You can visit his website at www.brienposey.com.
Dig Deeper on Running an MSP business