News
Stay informed about the latest enterprise technology news and product updates.
MAM and MDM software: Reseller tips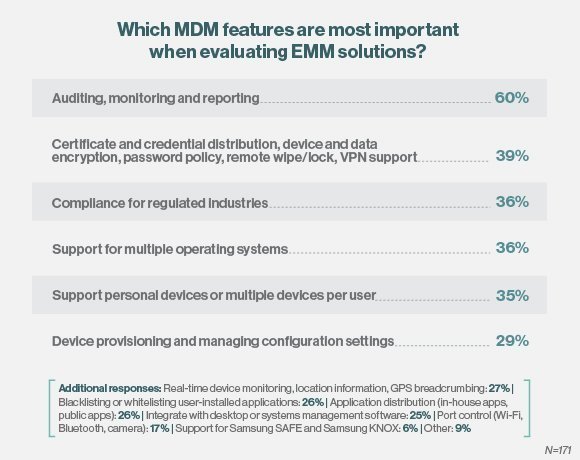 Which MDM features are your customers looking for? When asked to indicate the most important features of MDM products, 60% of respondents selected auditing, monitoring and reporting capabilities. Monitoring and reporting capabilities deliver real-time and historical visibility in enrolled devices and their activities. Basic features can include configurable dashboards, GPS mapping/tracking, and summary or detailed views. MDM products with auditing capabilities can audit device settings to detect risky or potentially malicious activities.
Security and access control features (including certificate and credential distribution, device and data encryption, password policy, remote wipe/lock and VPN support) were cited at the second-most important characteristic, at 39%; followed by support for multiple operating systems and compliance for regulated industries, each at 36%; and support for personal devices or multiple devices per user, at 34.5%.
View All Photo Stories