Evaluate
Weigh the pros and cons of technologies, products and projects you are considering.
Top firewall purchasing decision factors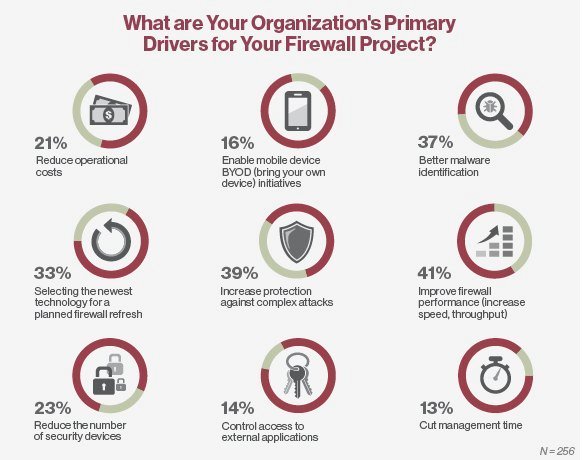 Survey respondents chose up to three of the top drivers behind their company's firewall project. Overall, respondents selected improvement of firewall performance as the most important factor, followed by increased protection against complex attacks and better malware identification.
Many variables can affect firewall performance, including the throughput of the firewall appliance or virtual appliance, the number of security features, and the size and traffic volume of your customer's network. When choosing a product to improve firewall performance, you should help your customers understand that having all of the firewall product's features on can create bottlenecks and slow down the network. It's best to selectively turn firewall features on and leave other features off to avoid performance issues.
View All Photo Stories