Evaluate
Weigh the pros and cons of technologies, products and projects you are considering.
What your customers want to see in the 2013 cloud marketplace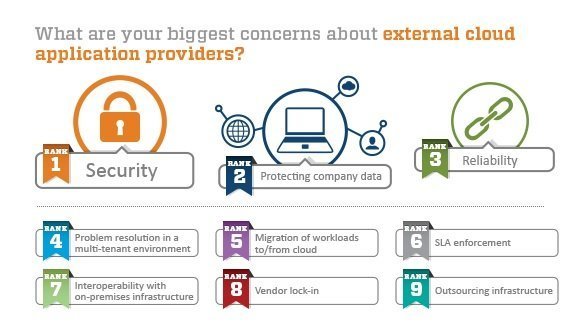 One setback cloud providers can't seem to shake is the customers' fears of cloud security issues. Cloud computing issues and concerns have plagued cloud adoption from the start, and they continue to be an issue for those still undecided about adoption -- a claim that is now supported by more than 500 IT pros ranking security as their number one apprehension on the road to cloud. At number two is "protecting company data," a fear that is also fundamentally rooted in security concerns. Providers are still having trouble convincing potential customers of their abilities to secure their data in the cloud. Businesses have also made it clear that security is something that is non-negotiable, forcing providers to deal with such concerns or lose a sale.
One potential solution is to offer a higher degree of transparency. Being forthcoming and transparent with customers about steps being taken to mitigate security issues is vital. Without transparency, all customers have to go on is the provider's word that the information is protected, and for business customers, someone's word simply isn't enough.
It's also important for providers to be able to answer any and all questions customers have about the degree of protection they can expect. Knowledge is power, and if you don't have the answers, be prepared to suffer the consequences. Another key to winning over a customer is staying up to date with potential security threats. In the world of cybersecurity, threat information has a very short shelf-life. There will always be more advanced hackers and more sophisticated coding, and the next threat is always just over the horizon. It's important for customers to feel like you are taking preventive measures -- that you're not just ready to clean up after a devastating security breach.
The third-biggest concern respondents reported was reliability; it's something customers will never be willing to sacrifice, even with promises of other perks. It is undeniable that high reliability and availability will always take precedence over other projects (green cloud initiatives, for example). Reliability is the ultimate requirement for customers; therefore, it should be the ultimate priority for providers. Period.
For more on cloud customers' needs:
Three reasons skeptics aren't adopting cloud
Virtual private clouds offer SLA security for customers
Cloud portability: How and why a provider should offer it
View All Photo Stories