Evaluate
Weigh the pros and cons of technologies, products and projects you are considering.
What your customers want to see in the 2013 cloud marketplace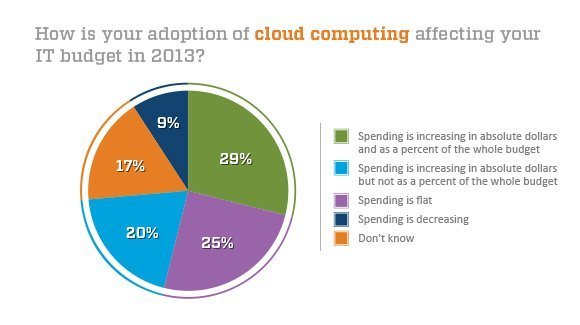 Nearly half of the IT pros surveyed reported they're spending more dollars on IT cloud services this year, and almost 30% claimed that cloud spending will also represent a bigger part of their overall technology budgets in 2013. This is great news for providers, as it points to significant market growth, increased customer confidence in the cloud and is further evidence of the cloud's staying power.
Cloud providers can hope that those businesses describing an increase in spending in absolute dollars but not in budget ratios will eventually resort to budget tweaking. If spending on cloud services continues to increase, it only makes sense that the budget from which money is being extracted will eventually have to increase as well.
It can be frustrating to work with customers whose budgets are not driving more revenue for providers' services, but there is a way to convince customers that the services are worth the money. Providers can offer a limited portion of their cloud services on a trial basis for free. This "freemium" business model allows a potential customer to get a taste of cloud services they would find useful, and then decide whether or not they want to pay more to expand the resources or features. The idea is that they will get hooked on high-quality services and shell out the extra dough.
View All Photo Stories