Evaluate
Weigh the pros and cons of technologies, products and projects you are considering.
What your customers want to see in the 2013 cloud marketplace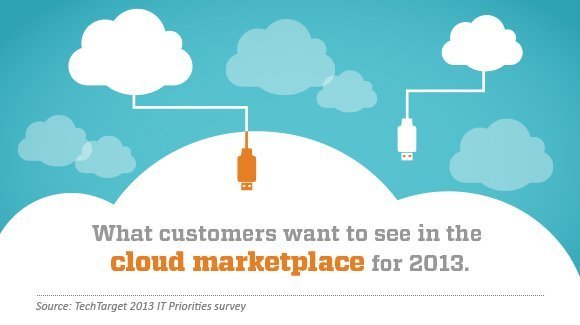 The cloud has proven it has a knack for perseverance over the past year -- thriving in a time when other major markets nosedived as a result of ongoing economic instability throughout world markets. And with a new calendar comes even more opportunities, 2013-style.
So, what will be trending this upcoming year? Bigger budgets, increased spending, Software as a Service (SaaS), managed service providers (MSPs) and security concerns are among a few hot cloud trends you should get used to hearing about. According to the results of TechTarget's 2013 IT Priorities survey of 1,014 IT professionals, cloud services spending is on the rise, SaaS continues its reign, MSPs are getting some love, and more developments are on the horizon.
Predicting the future of cloud computing isn't easy, but our survey results are the next best thing to owning a crystal ball or being able to read your customers' minds.
View All Photo Stories