buchachon - Fotolia
News
Stay informed about the latest enterprise technology news and product updates.
Citrix Summit 2016: Channel to see faster innovation
Citrix says it will ramp up innovation, as it focuses on its core products. The company also cites its Microsoft partnership and marketing campaigns for the midmarket.
LAS VEGAS -- The Day 1 theme at Citrix Summit 2016 was about the vendor's growth plan for 2016 and seizing what it sees as an $18 billion market opportunity. Today, keynote session speakers talked about innovation, particularly around new use cases.

Download this free guide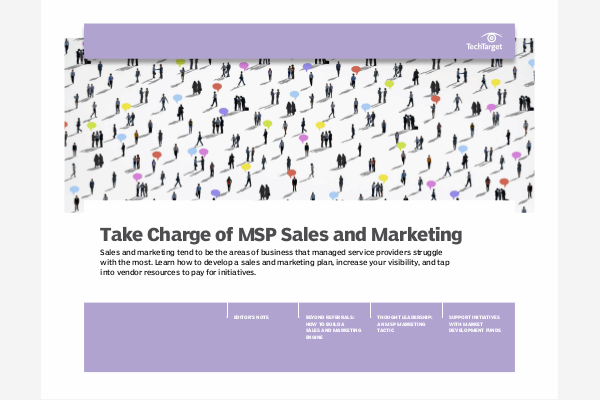 Expert Guide: Creating an MSP Sales and Marketing Plan
Sales and marketing tend to be the areas of business that managed service providers struggle with the most. Learn how to develop a sales and marketing plan, increase your visibility, and tap into vendor resources to pay for initiatives.
Back to focusing on its core products, Citrix promised more and faster innovation in 2016, surpassing the innovation milestone it achieved in 2015 -- three times more innovation, compared with the previous four years combined. Citrix also promised better quality releases and overall enhanced support.
In particular, Citrix executives focused on the company's leading technology vendor partnership with Microsoft, and the opportunity for partners to deliver Microsoft and Citrix together:
Windows 10, Skype for Business, Azure and Windows Server 2016;
The new Browser App Service to deliver Web and software as a service applications;
XenApp and XenDesktop; and
NetScaler, Secure File Sharing and Citrix Workspace Cloud.
I think that Citrix, by stopping and saying, 'Let's do a few things well,' and being clear about what you want to do is a very good thing.

Steve Whiteprogram director for the strategic alliances leadership council at IDC
"I think that Citrix, by stopping and saying, 'Let's do a few things well,' and being clear about what you want to do is a very good thing," said Steve White, program director for the strategic alliances leadership council at IDC.
What this means to Citrix partners is having the products and a go-to-market strategy that seizes opportunity in new accounts, expands opportunity in existing accounts and highlights partnering for success.
Citrix Summit 2016: Success Kits for channel partners
Citrix channel chief Kimberly Martin provided a rundown on the Success Kits that are currently available on the Citrix SalesIQ portal. There are seven new Success Kits, with plans to add an additional three more by the end of the first quarter. The Success Kits are use case-driven campaigns to support channel penetration in midmarket accounts.
Three of the Success Kits target midmarket Windows app delivery opportunities, including vertical messaging. For each of these, there is a horizontal kit and a healthcare vertical kit. A financial services kit for each of these is in the works.
OS Migration: Simplify operating system upgrades and migration, as well as reduce costs with centralized secure access to apps and data.
Low Cost TCO: Reduce maintenance costs and operational expenses of PC refreshes and devices.
Secure Remote Access: Deliver centralized access to applications while maintaining control.
ADC opportunities
There are also two use case-driven campaigns to support channel penetration of midmarket application delivery controller (ADC) opportunities.
Load Balancing: Reduce Web server load through effective distribution and balance of application servers across the data center.
Increase Network Security: Increase network security with firewall protection and protection against distributed denial-of-service attacks
Another midmarket ADC kit -- Improve Network Performance and Efficiency -- is currently being worked on.
The assets in these kits include campaigns that can be cobranded or branded with a partner's logo -- podcasts with more on the way, white papers and single data sheets, for example. The company is also buying customer lists in vertical markets that partner account managers (PAMs) will offer their managed partners or Platinum-level partners.
Kevin Rhone, senior consultant and practice lead at Enterprise Strategy Group in Milford, Mass., thinks Citrix is making substantive changes in the way it works with partners -- particularly around services, the company's PAM strategy and improvements in the Citrix Advisor Rewards program. "I like it," he said.
Citrix Summit 2016 concludes Jan. 13.
Dig Deeper on Sales and marketing strategies