News
Stay informed about the latest enterprise technology news and product updates.
Savvius channel: Partners drive network tool vendor's revenue
Savvius is getting an assist from 50 U.S. channel partners, as it looks to expand its technology portfolio beyond its traditional break/fix orientation; other news from the week.
Savvius Inc., a network performance monitoring vendor, is making headway in its channel turnaround. The vendor expects to generate up to 95% of its revenue through Savvius channel partners by the end of the third quarter of 2018.

Download this free guide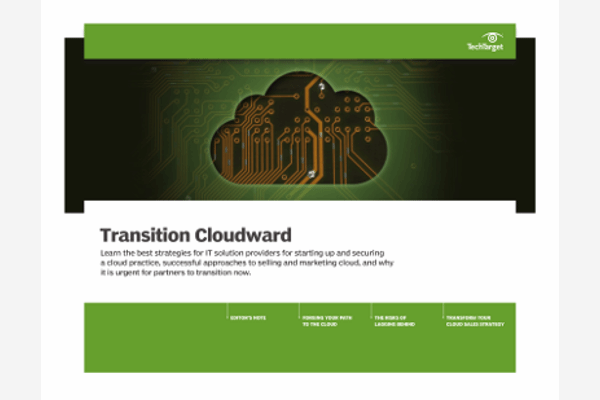 Could Securing Your Channel Business Be Easier? We Can Help.
Download our latest guide to the top strategies solution providers can leverage for starting up and securing a cloud practice, successful approaches to selling and marketing cloud, and why it is urgent for partners to transition now.
A year ago, the channel accounted for about a third of the Walnut Creek, Calif., company's sales. Savvius has been primarily a direct seller during its 27-year history. Patrick Johnston, vice president of worldwide sales at Savvius, said the shift to channel sales reflects the increasingly strategic nature of enterprise networking.
"Customers ... are looking at [networking] not as plumbing, but as a strategic asset," he said.
And as networks become more strategic, Savvius' tools are being deployed in cases beyond traditional break/fix scenarios in network operations, he noted. The company's deep packet inspection technology, for example, can be used to bolster network security investigations.
Johnston said customers pursing more sophisticated uses of the technology require more value-added services, such as technology integration -- linking Savvius' products for monitoring network traffic with security offerings from companies such as Cisco, Fortinet and Palo Alto Networks.
Savvius channel partners are the mechanism to provide such assistance, Johnston said.
"Direct sales has its limitations," he said, noting the impossibility of reaching out to individual customers to better understand their needs with a 20-person direct sales force. Savvius has some 6,000 customers.
"That is where a value-added reseller or systems integrator can help us," he said. "We have the ability to now educate resellers to go into the existing customer base and make sure they are still satisfied with our products."
In addition, those resellers can "elevate the conversation" with customers beyond break/fix to more strategic uses of Savvius' products, Johnston noted.
Savvius now has 50 partners in the U.S. market. Thirteen of those companies are in the Gold tier of the company's channel partner program, while the rest are in the Silver tier.
We have the ability to now educate resellers to go into the existing customer base and make sure they are still satisfied with our products.

Patrick Johnstonvice president of worldwide sales at Savvius
Johnston said the vendor has been developing a training plan for Savvius channel partners. That training initiative will turn into a certification program by the end of this year, he added. A multi-tier pricing schedule and deal registration will protect partners who commit to Savvius and pursue certification, he noted.
Savvius channel partners source the company's products through its North American distributor, Exclusive Networks. Johnston said Exclusive Networks has access to many VARs and integrators that fit Savvius' channel partner profile: companies with a technical bent, knowledge of deep packet inspection and access to data center customers.
Exclusive Networks, he added, shares common technology partners and ecosystems with Savvius -- namely, Gigamon in the network visibility and monitoring space and Fortinet.
Savvius is one of a handful of companies that have radically shifted from direct to channel selling. In March, Mobi, a mobility management platform vendor, disclosed plans to grow its partner business, with an eye toward becoming a 100% channel-focused company in the next two to three years. And TeamViewer, a maker of remote desktop access software, began working with the channel about 18 months ago, having little previous experience with channel companies.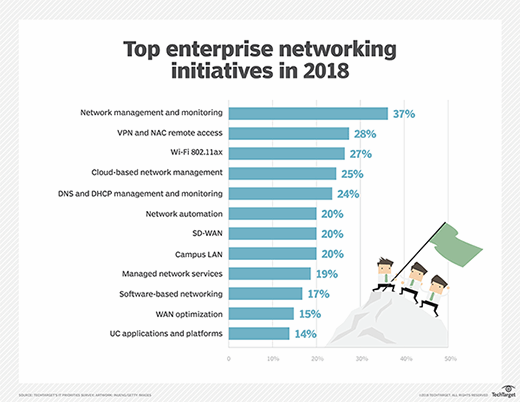 New channel chief hires
Vendors revealed the appointments of new channel executives this week.
VMware named Jenni Flinders as vice president of worldwide channels, replacing Brandon Sweeney, who in August had been promoted to VMware's senior vice president of worldwide commercial and channel sales. Flinders joins the vendor after serving as CEO of consultant Daarlandt Partners. Prior to that, she spent about 15 years at Microsoft, where she worked in a variety of channel-related roles.
Meanwhile, business risk intelligence provider Flashpoint appointed Jeff Seifert, a former IBM channel executive, as its new channel chief. Flashpoint is relatively new to the channel, having launched its global partner program last year. Flashpoint said it currently has more than 60 reseller partners globally.
Networking and security vendor Gigamon hired Michelle Hodges as its vice president of worldwide partner sales. Hodges comes to Gigamon from networking player Riverbed Technologies, where she managed the vendor's channel strategy, programs, communications and enablement.
Riverbed this week saw one of its channel executives, Paul Mountford, promoted to CEO of the company, succeeding Jerry Kennelly, who is retiring after serving as Riverbed's CEO since 2002. Mountford previously led Riverbed's global sales organization and partner program as senior vice president and chief sales officer.
ClearSky Data, Faction offer cloud DR
Storage vendor ClearSky Data and cloud provider Faction are partnering to provide cloud-based disaster recovery for VMware environments.
ClearSky Data, based in Boston, provides on-demand primary storage that includes backup and disaster recovery (DR), while Faction, based in Denver, contributes its multi-cloud platform-as-a-service offering. That platform is built on VMware and other technology suppliers, such as Dell EMC and NetApp. The on-demand DR capability lets customers eliminate secondary data centers and related expenses, according to ClearSky Data. The cloud DR approach lets customers shrink storage costs by more than 25%, the company said.
Courtney Pallotta, vice president of marketing at ClearSky Data, said the savings stem from the reduction in hardware; DR, backup and replication software; network and data center costs; and management.
"Mid- to large-size enterprises that are highly virtualized and that are doing DR in a secondary data center are the primary customers for this offering," Pallotta said.
Distributor deal opens access to Juniper preowned hardware
Channel partners in the U.S. have access to Juniper Networks preowned hardware in light of a distribution partnership between Securematics and PureWRX.
Securematics, based in Santa Clara, Calif., is a security and networking distributor, while PureWRX, based in Austin, Texas, develops certified preowned programs for OEMs such as Juniper. The Juniper certified preowned hardware available under the arrangement includes the company's EX Series and SRX Series.
Steijn Stoltz, founder and CEO at Rack N' Stack Inc., a networking reseller and services provider in Long Beach, Calif., said the distribution deal helps his company competitively. Prior to the Securematics-PureWRX program, his company, a Juniper partner, was only allowed to sell new equipment. As a result, Rack N' Stack missed out on business when clients purchased refurbished networking gear through outlets such as eBay.
But with the certified preowned program, "I have a bigger chance to compete against refurbished," Stoltz said.
Stoltz said certified preowned networking equipment is somewhat more expensive than refurbished, but offers advantages to customers, such as the ability to purchase a support contract.
Other news
Amazon Web Services delivered on its promise to revamp its channel partner program with the new AWS Solution Provider Program. The Solution Provider Program offers a tiered discount structure and rewards partners for achieving technical capabilities and acquiring new customers. AWS first announced the Solution Provider Program at the re:Invent 2017 conference.
Converge Technology Partners Inc., a Toronto-based company that is building a platform of regional IT infrastructure firms, has acquired Key Information Systems Inc., based in Agoura Hills, Calif. Converge intends to merge the cloud businesses of Key Information Systems and Corus360, a Norcross, Ga., company Converge acquired in October 2017.
Scotty Perkins has joined Fusion Agiletech Partners as a member of its executive team. Perkins, who focuses on the payments industry and blockchain technology, also joins Quisitive as senior vice president of product innovation. In the latter role, he will develop Quisitive's blockchain service capabilities in conjunction with Microsoft, according to Quisitive. Fusion Agiletech acquired Quisitive, a digital consulting firm based in Dallas, earlier this year.
RedSeal, a network modeling and cyber-risk scoring company, enhanced its partner program with new resources, including support for technical, sales and marketing. RedSeal said the program engages with three partner types: Federal Partners selling into U.S. government agencies, departments and branches; Commercial Partners selling to large enterprises; and Technology Integration Partners.
Spirent Communications, a mobile network, service and device testing vendor, unwrapped the Spirent Pace partner program. The program provides authorized partners with access to deal registration, incentives programs, and training and support.
Cybersecurity vendor Bitdefender introduced Security for Virtualized Environments (SVE), a new offering for managed and cloud services providers. SVE aims to help service providers safeguard customers' virtual desktops and servers and is available as a monthly billed service, Bitdefender said.
Cloud distributor Pax8 added a billing service to its integration with ConnectWise. Pax8 said the new service allows managed services providers to bill consumption-based cloud products in arrears or forward in a recurring-revenue fashion.
Anexinet Corp., a digital business solutions provider, has joined data management vendor Immuta's channel partner program.
DataRobot, an automated machine learning company, unveiled a channel partner program, targeting reseller and consulting partners. The DataRobot AI Partner Program currently includes companies such as Cleartelligence, MIP and Teknion.
Market Share is a news roundup published every Friday.
Dig Deeper on Technology Vendors-OEMs