Share this item with your network: BACKGROUND IMAGE: iSTOCK/GETTY IMAGES
Breaking into new channel markets in 2012

iSTOCK/GETTY IMAGES
News
Stay informed about the latest enterprise technology news and product updates.
Disaster recovery gets a virtualization boost
New products and new ways of thinking are bringing disaster recovery-based virtualization tools within reach of customers.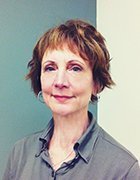 By
For years, many companies opted to address disaster recovery protection with a wish and a prayer. That's because it was a complex and costly insurance policy that only larger organizations were willing to bank on.
Not anymore.
By linking disaster recovery with virtualization, VARs can help customers leverage existing investments while solving a critical business need. Armed with new products, channel partners can ease the burden of managing DR for their midmarket customers and create a new revenue stream for themselves.
"We've always talked to 100% of our customers about data protection," said John J. Vitiello, vice president of technical services at Worldcom Exchange Inc. (WEI), a Salem, N.H.-based solutions provider. Three years ago, about 20% to 30% of WEI customers showed some interest, but they felt they were protected with tape, Vitiello said. "Today, 70% to 80% of our customers are listening, realizing that there's more value to their data than they had previously believed," he said.
A combination of mature thinking and maturing technology has started to change the way businesses are looking at DR, Vitiello said.
Businesses today report that the three main drivers for the increasing importance of disaster recovery are 24/7 service-delivery requirements, business globalization and the increased impact of natural and man-made disruptive events, said John P. Morency, research vice president of systems, security and risk at Gartner Inc.
"Midmarket companies now want recovery times of hours versus days," Morency said. Virtualization provides a single mechanism for both failover for unplanned downtime and disaster recovery, he said. "The myth of disaster recovery hardware waiting for something to happen goes away."
Big Opportunity for DR
The opportunity for VARs to provide disaster recovery tools for their midmarket customers is big. In fact, investments in DR aligned with server virtualization efforts will be the biggest opportunity for IT providers over the next two years, Morency said.
Seventy-two percent of respondents to Gartner's "2010 Disaster Recovery in the Midmarket" survey said they plan to have a far more functional DR program in place by the end of 2012, compared with 2009.
On the product side, VMware Inc. has paved the way to make DR simpler and less expensive with products such as VMware vCenter Site Recovery Manager, which includes vSphere replication capability to enable the use of heterogeneous storage across sites.
Microsoft's Hyper-V is the second most popular virtualization platform for many midmarket companies. For channel partners, Hyper-V 3 being built into Windows Server 8 is expected to simplify DR with virtualization.
Virtualization Changes the Landscape
For disaster recovery, virtualization has been a game changer and a technology that gives the channel an opening for an ongoing conversation about services.
"Virtualization eliminates the economic and operational issues of infrastructure silos—one of the key ingredients to affordable disaster recovery," said Lauren Whitehouse, senior analyst at Enterprise Strategy Group (ESG), an IT analyst and business strategy firm based in Milford, Mass.
By encapsulating entire systems into a few files that are easily moved with standard methods, VARs can layer disaster recovery services on top of a virtual environment at an affordable price.
Today, midmarket companies are virtualizing their data centers and using the virtualized environment as the foundation for data protection and disaster recovery. Whitehouse said recent ESG research shows that about 60% of organizations are virtualizing. Out of those organizations, between 20% and 40% are leveraging the portability of the virtual image for more advanced purposes such as DR.
For some, disaster recovery is the next logical step after customers realize how virtualization reduces application complexity and enables the effective backup and recovery of applications, said Omar Torres, director of virtualization and cloud solutions at VeriStor Systems Inc., a systems integrator in Duluth, Ga.
"Once customers realize how virtualization reduces the number of moving parts, we can address recovery at a different location versus backup of an instance to one location," Torres said.
A Vision Solutions Inc. partner, WEI leverages Double-Take to bring customers an independent hardware, application and storage system for disaster recovery. "With storage being one of the more expensive assets a company will own, I can tell my customers that with virtualization they don't need to purchase a high-end storage unit for their disaster recovery site," Vitiello said.
For midsize companies that don't have a remote branch office to leverage for disaster recovery, the cost of building out a second site can be too costly. WEI helps customers that want to build their own external clouds using VMware vSphere for recovery in the cloud.
Although Double-Take software may be a small piece of a disaster recovery project, the profit for partners is big, said Ron Gabin, North American channel director at Vision Solutions. "For every dollar a partner's customer invests in Double-Take software, the partner can generate $3 to $5 in additional service revenue and between $6 and $10 in additional hardware revenue," he said.
Gabin offers VARs another option. "There's an opportunity for partners to expand their services by setting up their own data center to generate disaster recovery services revenue," he said.
Earlier this year, VeriStor became one of four VMware service provider partners to introduce cloud-based disaster recovery services built on vCenter Site Recovery Manager 5. The other three VMware partners are FusionStorm, Hosting.com and iland.
VeriStor guarantees the resources, such as computing power, storage capacity and I/O, customers need to consume. "Customers pay a colocation reservation fee for standby, with real fees kicking in when an incident occurs," Torres said.
About the author:
Lynn Haber has extensive experience as a business and technology writer for magazines, journals and online media. She has written hundreds of articles on the channel, technology, communications, business management, employment and careers. Contact her at lthaber@comcast.net.
Dig Deeper on Sales and marketing strategies