Share this item with your network: BACKGROUND IMAGE: iSTOCK/GETTY IMAGES
Actionable information on technologies and sales tactics

iSTOCK/GETTY IMAGES
News
Stay informed about the latest enterprise technology news and product updates.
Channel builds business in open source
Savvy solution providers are landing deals with customers willing to pay for more tailored, flexible systems.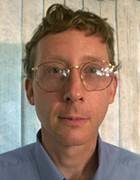 By
Can the channel make money on a technology sometimes described as free? That just sounds wrong.
But a number of solution providers are now building businesses around open source software, which lacks the licensing fees -- and associated margin potential -- of traditional products. Customization, performance optimization and integration are just some of the services that channel executives say they can provide for customers with open source software.
Some of the more prominent open source opportunities include the various distributions of Linux, network management tools and an array of applications that range from content management systems to enterprise resource management software.
Solution providers pursuing open source deals report that their customers are demanding increasingly sophisticated deployments. Those demands have expanded the scope of work they perform on projects. "Over the last six months we have seen a steady increase in integration and infrastructure projects," said Ron Huber, president of Achieve Internet, a San Diego-based Web developer and integrator focusing on open source.
The growing popularity of the cloud computing model also serves to broaden the range of services companies may provide. They may help customers deploy open source applications in the public cloud or build private clouds using open source technologies such as OpenStack.
In general, the customizable nature of open source lends itself to value-added services. Possibilities for software modification abound because developers have access to source code. Open source providers are landing deals with customers willing to pay for more tailored, flexible systems.
Greater sophistication
Huber can attest to the service potential of open source. His company specializes in Drupal, an open source content management system. "Drupal is still short on structured solutions, so almost everything built for an enterprise-level customer involves a great deal of custom development," he said.
Customers also look for expertise in optimizing the performance of open source software, Huber said. Projects of this sort go beyond the immediate application, involving a customer's underlying IT infrastructure. A job initially focused on getting Drupal to share content with another application can expand into a wider scale engagement.
"A number of these projects start as straightforward SalesForce or SharePoint integration projects and quickly move to infrastructure engagements encompassing deployment management and server architecture," Huber said. "A year ago, groups were looking for straight page-loading time help. Today, they seem to be more sophisticated." Those customers understand that performance starts with a solid infrastructure. To that end, Achieve Internet helps clients optimize their Apache, MySQL and PHP settings and recommends new hardware when necessary, Huber said.
CSS Corp., an IT services firm based in San Jose, Calif., also cites increasing demand for open source assistance. The company wraps its services around the open source Ubuntu operating system. CSS partners with Canonical Ltd., which leads the Ubuntu project.
Murthyraju Manthena, senior solution architect at CSS, said top areas of demand include consulting services for Windows-to-Ubuntu enterprise desktop migration and configuration management for Ubuntu infrastructure. The latter involves using Ubuntu-native tools such as Landscape, Manthena said. "We are seeing a whole cluster of people and CIOs waking up to the use of open source," he said.
In addition to Ubuntu, CSS works with other open source wares such as Gluster and Zmanda in storage, KVMand Xen for virtualization and Zimbra in messaging among others.
Rivet Logic Corp., a consulting and systems integration firm based in Reston, Va., also offers expertise around a sizable open source roster that includes Alfresco, Liferay, Apache Lucene/Solr, SproutCore, Spring and JBoss. Although the offerings are many, the cost of selling projects around them isn't a burden. Mike Vertal, president and chief executive officer of Rivet Logic, said open source software involves fundamentally lower sales and marketing costs because of its free and open distribution.
"We find most customers that come to us have already tried, tested and used the software," Vertal said. "They come to us well informed, looking for specific support, customization, integration or production deployment help. "Much of the margin associated with proprietary packages goes toward sales and marketing expenses, he said.
Open source and the cloud
Meanwhile, the cloud gives the channel another way to deploy open source technology—and a chance to cultivate additional revenue. "Cloud computing has opened a whole new set of possibilities for open source developers," said Si Chen, founder of Open Source Strategies Inc., an open source developer and integrator based in Los Angeles.
Open Source Strategies sponsors the opentaps open source ERP and customer relationship management project and offers customization, integration and support services. Running open source applications in the cloud offers customers ease of deployment, said Chen, adding that opentaps can run on EC2 cloud from Amazon Web Services. Meanwhile, open source developers can leverage their software expertise to create and optimize cloud-based deployments for users, Chen added.
At CSS, Manthena added that customers are interested in the automated provisioning of custom Ubuntu servers in the cloud, for example. In addition, CSS deploys private clouds for customers, using open source tools such as OpenStack and Eucalyptus. Founded by Rackspace and NASA, OpenStack provides a software platform for building clouds. Eucalyptus, based on open source components, lets users create Infrastructure-as-a- Service clouds.
New York Internet Company Inc. offers hosting and colocation service services but doesn't yet offer a customer-facing OpenStack configuration, said Phillip Koblence, vice president of operations at the data services provider. But New York Internet does use open source virtualization technology from Xen, he said.
Koblence said he sees opportunities for using open source in the cloud. He pointed to network monitoring as one area of current emphasis. New York Internet has been tapping Zabbix, which provides open source software for network and application monitoring. Open source-based monitoring not only helps the company keep tabs on its services more efficiently but will also let the company eventually create monitoring tools that it can put in the hands of customers. "Building those [monitoring capabilities] out in an open source way makes them more customizable and scalable for our specific needs," he said.
The ability to customize solutions appears to be a major draw as the channel continues its march into open source technology. The attraction has shifted from licensing costs -- or the lack thereof -- to the creative possibilities of open source and long-term cost reduction. "The issue has changed from initial deployment costs to future flexibility and total cost of ownership," Huber said.
About the author:
John Moore has written on business and technology topics for more than 20 years. He has worked as a staff reporter and freelance writer for publications including Computer Systems News, Smart Partner, MSPmentor.net, Tech Target and The VAR Guy. His areas of focus include IT resellers, systems integrators, managed services providers and cloud computing.