News
Stay informed about the latest enterprise technology news and product updates.
Selling video collaboration: Where to start
With millenials in the workplace, video collaboration will be central to unified communications. Partners need to ease customers into the investment.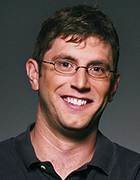 Call them millennials, call them digital natives -- either way, there is a generation of multitasking. They are social networkers that have grown up on YouTube and Facebook, and they are coming to a workplace near you.
What this means for the enterprise and channel is that there will be an increasing demand for video collaboration technology that will be used in productive ways that stretch far beyond a monthly business meeting between branch offices. Now, channel partners are charged with the task of helping enterprises integrate video into unified communications and collaboration technology.
In my last blog, which looks at why collaboration isn't complete without social media, I explained why resellers need to start thinking about social media as part of their customer's overall unified communications (UC) strategy. For solution providers that have developed a UC and collaboration practice, the challenge is moving from voice to unified communications to social collaboration in an effort to empower their clients with real-time communications and social networking in a business framework. The end game for this progression is to add video to that collaboration network.
Video is the ultimate collaboration tool. It will be used for organizational communications, advertising, customer or patient interactions, special events, physical security, and training/education purposes -- just to name a few.
This wide range of scenarios is driving businesses to invest in high-quality video technology. The challenge for solutions providers is to identify all of the potential use cases for an individual business in order to help their clients understand the drivers behind the adoption of sophisticated video solutions, and also how they can turn this technology into a profit center.
What we've seen work for a number of progressive Ingram Micro channel partners is slowly easing the customer into video investment by teaching them how to steadily increase their utilization of the technology.
Where to start in selling video collaboration
Not sure where to start? Start by tackling the traditional solution for business meetings -- simple video conferencing. From there, the goal is to move your customers toward an integrated telepresence service that includes recording video conferenced meetings for on-demand viewing, delivery and interoperability of video meetings on any device, as well as add-ons such as automated speaker recognition and tagging that make archived video meetings searchable.
The role for solution providers is truly twofold when it comes to video -- beyond identifying the many places where video can provide business value, partners need to help customers address infrastructure hurdles such as those associated with bandwidth and load balancing. The cloud also plays a role in selling and implementing video. While some video enablement barriers can be resolved through improvements to on-premise infrastructure, solution providers can use the cloud to help customers accelerate the adoption of video with fewer infrastructure investments.
Overall, the steps to succeeding with video are fairly straightforward. First, consider how and where your customers could benefit from adding video to their collaboration strategies. Second, assess those customer environments with video in mind. Third, develop a strategy for folding comprehensive video architecture in the communications and collaboration environment to empower full collaboration and business efficiencies.
About the author: Mike O'Brien is a technology solutions engineer focused on Cisco borderless networks architecture for technology distributor Ingram Micro Inc. Write to him at Michael.OBrien@IngramMicro.comand visit Ingrammicro.com.
Dig Deeper on Voice and unified communications