News
Stay informed about the latest enterprise technology news and product updates.
Think you can't make digital signage sales?
When video wall technology was expensive it was hard to sell. But selling digital signage has dropped in cost and many companies are now eager to replace static signs.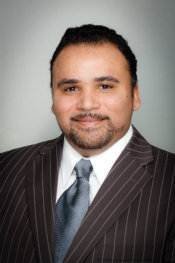 I'll issue the challenge right off: Any solution provider can sell digital signage. What's more, once they partner with the right vendors and distributors, solution providers can sell the technology to a fairly large cross section of customers.
Over the last four years, we've seen a growing number of our partners use digital signage in their businesses to support customers in verticals that range from healthcare to education, retail to professional services. What started out as a niche market, with a couple hundred partners, has grown into a multi-million dollar mainstream technology category for thousands of channel partners.
The reason is simple: digital signage has evolved past a parts-and-pieces project to a mature business-building solution that addresses specific customer pains and needs at a reasonable price point. Unlike the early days of digital signage, having visual technology is no longer a luxury. It is a competitive advantage that makes the investment worthwhile. And while technology such as video walls were once taboo because they were expensive and difficult to deploy and manage, vendors have removed the complexity of digital signage, making it more approachable for solution providers and affordable for business owners.
Where can you sell digital signage?
You can you sell digital signage just about anywhere. It's best to start by looking at all of the places that your customers have static signage. You'll find traditional signage in the form of sales announcements, special offers, menus on chalkboards, you name it. Churches use digital signage and Pro AV to communicate with their congregations; schools and transportation hubs use signage to share messaging throughout their campuses and locations. The potential for digital signage in your customer base and surrounding community is only limited by your creativity.
The best advice I can provide to interested solution providers is this: Start small by deploying a simple digital signage solution in your own business. Consider hosting a small open house to introduce your customers to the technology. Also, look around for existing examples of signage and identify key areas of opportunity including doctor's offices, local community centers, law offices, schools and local food chains and coffee houses.
Ultimately, you'll want to wrap digital signage projects with services such as content creation and management, but first, take a few minutes to look at the potential sales opportunities right under your nose. You might be surprised at what surrounds you.
About the author: Tom Jones is a technology solutions engineer, who has expertise in digital signage and content management. He works for Ingram Micro Inc., the world's largest technology distributor. Tom.Jones@ingrammicro.com, www.ingrammicro.com
Dig Deeper on Wireless networks technology and services