News
Stay informed about the latest enterprise technology news and product updates.
In Nirvanix deal, DRFortress can resell cloud storage
Fred Rodi, president of colocation provider DRFortress, will resell cloud storage from Nirvanix to expand his footprint to eight more data centers using just one appliance.
Editor's note: Layers aren't just for wedding cakes and the OSI model. The cloud provider ecosystem has generated some complex cloud business models built upon layers of wholesale, resale and managed services. Honolulu-based DRFortress -- a former Equinix data center that became an independent colocation provider after a management buyout in 2006 -- created one such model when it recently chose to resell cloud storage services from cloud storage provider Nirvanix.
Fred Rodi, president of DRFortress, who shares his vision for 2012 in the last piece of our four-part Q&A series on cloud provider strategy for the year ahead, knew his staff were facilities experts, not storage and virtualization pros. His decision to resell cloud storage, rather than hire and train staff to build and manage it themselves, accelerated DRFortress' entrance into the cloud market. But the business model is not a standard partner-reseller-end user arrangement. DRFortress' target customers are carriers, systems integrators and managed service providers (MSPs), which in turn may also resell cloud storage from Nirvanix or use it to support other proprietary services.
DRFortress has deployed one of Nirvanix' public cloud storage "nodes" -- appliances that emulate Nirvanix' cloud data center -- within its own facilities, providing DRFortress and its customers (and their customers' customers) with federated and replicated storage across Nirvanix's eight global cloud data centers. The appliance is fully managed by Nirvanix, a critical requirement for DRFortress.
What can we expect to see from DRFortress in 2012 as it begins to resell cloud storage through Nirvanix?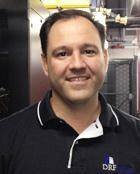 Rodi: You can expect us to roll out our enterprise-class cloud storage and cloud computing services in Hawaii and across Asia Pacific. We will be the first in the region with an enterprise-class object storage-based cloud offering. Our cloud storage service is based on Nirvanix's Hybrid Cloud Storage service, which provides us with a local cloud storage node that fits in half of a rack, but it virtually represents multiple petabytes of capacity spread across nine different data centers [in various geographies], all of which our customers have access to. We plan to focus on the media and entertainment, health care and financial sectors, and [we intend to] enable clients to keep a local copy of their data in Hawaii with secondary or tertiary copies for business continuity anywhere else around the world. We expect the primary business cases for our cloud to be backup, archival and data collaboration.
What was the most important lesson you learned in 2011 as you developed your strategy to resell cloud storage?
Rodi: We learned that it was important to keep looking for the cloud solution that really meets your business strategy and technology requirements. We spent months looking at a number of public cloud storage providers, but none of them wanted to deploy a private node [with the] capacity [we needed] in our data center and manage it as a service for us. They all wanted us to access their public clouds on the U.S. mainland, which would have resulted in excessive, ongoing bandwidth costs.
Then we looked at the various storage system vendors, who all tried to sell us a box on our floor -- with the expectation that we manage it and become VMware specialists. We were looking for a fully managed service that didn't require us to hire dozens of new employees and learn additional skill sets; rather, we wanted a service that was ready for us to get to market fast and [allowed us to] focus on the needs of our customers -- not technology learning curves. Fortunately, we were very patient and thorough in our evaluation process and eventually came across Nirvanix. Their recent wins with IBM and Cerner have further validated our cloud storage direction.
Check out the rest of this Q&A series
Jump back to the table of contents for Cloud outlook 2012 to read how executives from Integra Telecom, Rackspace and Appirio are building their cloud strategies.
What is your New Year's resolution for DRFortress in 2012?
Rodi: To gain material market share in the cloud storage market across Asia-Pacific against our principal competitors. IDC forecasts that market to be [worth] over $1 billion by 2015, and we definitely aim to capture our share -- especially when you factor in our 'first mover' advantage.
What story wasn't given enough attention in 2011 by journalists and bloggers covering the cloud market?
Rodi: I think there's too much coverage based on what vendors claim they have in the cloud space. A lot of companies we looked at were talking about hybrid cloud [storage]in their marketing brochures and slides, yet when it came time to have the discussion of actually implementing one in our Honolulu data center, they either went silent or changed the subject to a different offering.
I think more attention needs to be paid to what types of "clouds" vendors are actually trying to bring to market to help end users understand what is actually available to them. Regurgitating what vendors claim doesn't help anyone, it just serves to confuse more people. Bringing clarity to vendor claims and breaking down their offerings into blogs and articles that a paying customer can use as actionable information would be a welcome change.
Want more? See our full cloud provider Q&A series: Cloud outlook 2012: Cloud providers open up their playbooks.
Let us know what you think about the story; email: Jessica Scarpati, Site Editor.
Dig Deeper on Storage Backup and Disaster Recovery Services