 BACKGROUND IMAGE: iSTOCK/GETTY IMAGES
News
Stay informed about the latest enterprise technology news and product updates.
Cloud service broker Appirio: Focus on fewer partners, avoid the hype
The rise of the cloud service broker is a clear indication of how cloud computing is changing the channel, but what's in store for 2012? Appirio's CTO gives us his take.
Editor's note: If there's any concrete evidence of how cloud computing is changing the channel, it might be the emergence of a new species of channel partner, the cloud service broker -- part consultant, part integrator and all cloud.
Glenn Weinstein, CTO of cloud service broker Appirio, shared his vision for 2012 in the third of our four-part Q&A series on cloud provider strategy for the year ahead. Appirio -- which partners with Amazon, Google, Salesforce.com and Workday -- is on a mission to expose what it sees as the market's biggest liability: cloud washers. The cloud service broker's tongue-in-cheek awards ceremony, the Cloud Washies, modeled after Hollywood's unofficial "Razzies" (honoring the worst movies of the year), took aim at Oracle and Microsoft as some of the worst offenders.
It's unclear what marketing tricks Appirio has up its sleeve for 2012, but Weinstein told SearchCloudProvider.com that its business and technical strategy as a cloud broker is well-defined: Go global and go enterprise.
What can we expect to see from Appirio in 2012?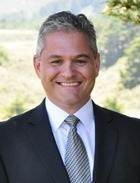 Weinstein: We're at a pretty big inflection point in our company's history and in the evolution of cloud computing in the enterprise. I think 2012 is going to be the year that Appirio goes global and we really emerge as the leading, global pure-play cloud service [broker]. There have been a couple of changes in the market that are pushing us in that direction. One [change] is that one of our most well-respected competitors, Model Metrics, was acquired by Salesforce a couple [of] weeks ago. About a month before that, we had announced our firm plans to expand into Europe and [further] into the Asia-Pacific [region] beyond Japan, where we've been for a while. We have general managers in both regions, and 2012 will really be [about winning] significant customers and bringing our message of cloud computing in the enterprise in all of those regions.
As a cloud service broker, what are you focusing on from a technology perspective?
Weinstein: We've been preaching this notion that pure-play cloud computing is ready for the enterprise. You see that in our Cloud Washies awards. We're trying to draw a clear distinction between true cloud computing, which gives all the economic and business benefits, versus false cloud -- this movement toward branding pretty much any technology that a company has as "cloud computing."
We believe the market for true cloud computing is really starting to mature. Specifically, I think we're going to see really increased adoption of Workday as a human capital management as well as a financial management [SaaS] solution, as an alternative to [Oracle's] PeopleSoft and an alternative to Oracle Financials -- a real enterprise option that's pure cloud. In the space, we traditionally haven't had too many options.
Check out the rest of this Q&A series
Jump back to the table of contents for Cloud outlook 2012 to read how executives from Integra Telecom, Rackspace and DRFortress are building their cloud strategies.
Watching SuccessFactors get acquired by SAP is a real signal to the market that enterprise-class cloud computing is for real, even in the HR space. Our partner Workday is really well-poised [to compete in that market]. Workday has talked about an IPO for a while. There are no specific plans around that, but their growth seems to be pretty phenomenal.
I think 2012 will be the year that the cloud washers are really exposed because of the critical mass that legitimate cloud computing providers are starting to get.
What was the most important lesson you learned in 2011 about being a cloud service broker?
Weinstein: I think [the past year] has reinforced our strategy to focus on a relatively small number of partners, go deep with the solution sets of those partners and not get caught up in the hype of every vendor declaring they have a cloud solution. We didn't necessarily go down that bad path and make poorly-conceived partner decisions, but it validated our focus on a relatively small number of solid solution providers.
One thing that we started to see, particularly with Salesforce as a partner, is that we're doing more and more comprehensive cloud computing transformation work for customers, whereas earlier in Appirio's history, we'd do individual [custom] products or individual [custom] apps based on Force.com. Now we're really seen as a comprehensive cloud partner, particularly for Salesforce customers; they're looking for full-suite CRM services in the cloud … as well as a strategy around application rationalization on the Force.com platform.
When you look at our customer base now, it's getting more heavily weighted toward deep, broad relationships with large customers, rather than a bunch of smaller projects for a large number of customers. I think it's another validation that cloud computing is becoming more applicable to more aspects of the enterprise. Maybe five years ago, [Salesforce.com] was seen as just a sales force automation tool. IT departments, rather than resisting cloud computing coming into their shops, are now encouraging it, and in a lot of cases, sponsoring it. Corporate IT wants to take advantage of this new technology just as much as the business does. It's a real change from four or five years ago.
What's your New Year's resolution for Appirio?
I think one resolution we have is we want to prove out this idea that you can crowdsource cloud computing. We launched a site [in 2011] called CloudSpokes, which is a crowdsourced community development site for cloud computing programmers, and we got more than 26,000 developers registered in the first nine months of the site, which is pretty phenomenal growth -- way beyond what we anticipated. So I think our biggest New Year's resolution for [2012] is to bring the power of that cloud to our enterprise customers. We spent a lot of the first year running contests to build generic, reusable components, so we have donated to the community. Next year, we want to bring that power more directly to our enterprise software projects. I'd like to showcase the impact that the crowd can have on cloud development.
What story wasn't given enough attention in 2011 by journalists and bloggers covering the cloud market?
Weinstein: You can't really say no one's talking about either one of [these issues], but maybe the impact is not being fully recognized. One [story] is the innovation pace that we have seen from [our partner] Amazon. Amazon, at least in the popular media, is the least-known major cloud computing provider. A lot of people in corporate IT know all about them. Amazon's Web Services offering for cloud infrastructure has the most phenomenal pace of innovation I think I've ever seen from an enterprise software vendor. The way they're able to do that is they're taking maximum advantage of multi-tenancy, and they're very focused on the pure cloud model, so they're very dominant in the Infrastructure as a Service (IaaS) space.
The other [untold story] is Google Apps. Google Apps, I think, is still viewed in the popular media as fairly unknown compared to the rest of the Google empire … but it's definitely got the attention of corporate IT. We haven't yet seen a total sea change where companies are migrating from Exchange or other email systems on Google Apps en masse, but I think they're about to. The functional gap has dwindled to the point that Google Apps is a superior solution [to traditional software suites] in nearly every way.
Want more? See our full cloud provider Q&A series: Cloud outlook 2012: Cloud providers open up their playbooks.
Let us know what you think about the story; email: Jessica Scarpati, Site Editor.