alphaspirit - Fotolia
News
Stay informed about the latest enterprise technology news and product updates.
Rackspace applies its 'fanatical support' model to cloud support
The cloud isn't poor man's hosting, and cloud support shouldn't be either, says Rackspace, which shares its 2012 vision in the second part of this cloud provider Q&A series.
Editor's note: The cloud isn't poor man's hosting, and cloud support shouldn't be either, according to Rackspace, which shares its vision for 2012 in the second of this four-part Q&A series on cloud provider strategy for the year ahead. Adam Hansen, a program manager in Rackspace's cloud marketing team, tells SearchCloudProvider.com how Rackspace's promise to customers to provide "fanatical support" is fitting into cloud support.
What can we expect to see from Rackspace's cloud team in 2012?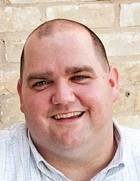 Hansen: World domination [laughs]. Obviously, we've doubled down on cloud, and we've seen that recently [at the executive level]. Rackspace just named Lew Moorman president of the company, and Lew for the longest time was in charge of our cloud development and cloud team, so you can definitely see the company moving toward being a cloud provider.
That being said, there's a lot that we're doing to really push the cloud. Within our dedicated arena, you're starting to see a lot more hands-on [cloud] support with customers that need dedicated gear because of a compliance issue or something like that, but still want to take on the [benefits] of the cloud. We're managing those types of platforms for them in a much more aggressive role. We have our public cloud, where we've got products being released, it seems, almost monthly now. We've got Database as a Service currently in private beta right now with some of our larger customers, trying to make sure it's a working product for the masses. We've also got our Cloud Builders [service]. Recently, we purchased Anso Labs -- they're the ones that built the NASA Nebula cloud. We're going out with them -- using Anso Labs' [intellectual property] and Rackspace's initiative on OpenStack -- to go help other companies build their own cloud solutions as well, even if it's not within our data center but within theirs. Everything Rackspace is doing is really pointing toward building out the cloud environment.
What was the most important lesson you learned in 2011 about being a cloud provider?
Hansen: For Rackspace, our big pitch on what makes us different is [our philosophy of] "fanatical support." It always has been and it always will be, because people can buy the same gear we have. And we're using OpenStack, just like a lot of other competitors are starting to do.
I think our big lesson is to make sure we can always put that [level of cloud support] around our product. The reason that I say that is in 2011, we rolled [out] our managed cloud solution, and it wasn't until we added that service-level [cloud support] that we really saw adoption on that take off. In the past, it was a product line that was doing fantastic, but it wasn't until we made sure that we offered that [guaranteed cloud support] that we really saw that traction take place. Moving forward, we're going to always make sure that's what we have the ability to add whenever we add a new product line.
Why do you think beefing up your cloud support strategy was such a big factor in your growth?
Hansen: People hate doing that stuff. It's like moving from your first apartment to your first house -- you borrowed a bunch of pickup trucks and it took all frickin' day. Yeah, you can do it, but what a pain in the butt it was to do. And the same is true with technology.
Check out the rest of this Q&A series
Jump back to the table of contents for Cloud outlook 2012 to read how executives from Integra Telecom, Appirio and DRFortress are building their cloud strategies.
The managed service level isn't earth-shattering, 'we're going to solve the world' problems. It's the mundane daily tasks of making sure the patch is working, making sure the current OS is up to date. It's the monotonous stuff that people just hate doing, and to be able to outsource it and do it sensibly -- people love that. They love it because they can work on what they really want to work on. Right now we're in such a time and age where people say, 'I do want to do what I want to do, even if it means I have to be homeless.' People are saying the same thing for their companies -- 'I want to work on improving my company and making my company better' -- and we're taking off those mundane tasks so they can go do that.
What's your New Year's resolution for Rackspace's cloud services and cloud support strategy?
Hansen: [We want to] really build out the tool set that's needed for customers moving into the cloud -- finding a [way to enable] seamless migration. It's finding that perfect sweet spot of offerings for what people need and making sure that we deliver it in that world-class fashion. I know that sounds silly or kind of simple, like a no-brainer, but there are inherent risks when you're leading that pathway.
For example, when Exchange 2008 rolled out, there was a not really a bug, but [Microsoft] hadn't planned on [Apple] releasing [its next operating system] Snow Leopard and supporting '08 Exchange. At the time, the OS that everybody used to host '08 Exchange was the '07 Microsoft Server, and there was kind of bad blood between the two [vendors] because if you hosted '08 Exchange on an '07 server and the user was using Snow Leopard, every 30 days, it would completely wipe [that user's] entire email infrastructure -- contacts, calendar items, emails, everything just disappeared. It's like, 'OK, we'll just figure [out] what the fix is on those. Oh, look, there isn't one,' so Rackspace had to figure it out. That kind of became what everybody built off of afterward to support that until the service pack came out from Microsoft [to] fix that. So our initiative for 2012 is to make sure when we deliver a product, it's a compelling product that's going to help -- not deliver something just to deliver something.
What story wasn't given enough attention in 2011 by journalists and bloggers covering the cloud market?
Hansen: I think one of the stories that people don't look at a lot is really the ability or the robust nature of public cloud. [Some] of the main concerns people have with public cloud are, 'Is it going to be powerful enough? Is it going to be able to run my application?' And I think sometimes people just inherently think of the cloud as that whole virtual shared space where [they might] have a bad neighbor that could consume all of the memory and that's going to ruin it for [them]. The cloud is such an advanced technology that that's not the case. [Customers] are going to get the same performance as [they] would out of a hosted colocation facility or maintaining it [themselves]. [They]'re going to have the same or maybe even more powerful resources than what [they] might normally be able to have. I think sometimes that this story isn't told.
Want more? See our full cloud provider Q&A series: Cloud outlook 2012: Cloud providers open up their playbooks.
Let us know what you think about the story; email: Jessica Scarpati, Site Editor.
Dig Deeper on Moving to cloud provider services