News
Stay informed about the latest enterprise technology news and product updates.
Four desktop virtualization best practices for your customers
Desktop virtualization best practices, such as conducting the right kind of proof-of-concept, can make or break the technology for your customers. Here's how to guide them.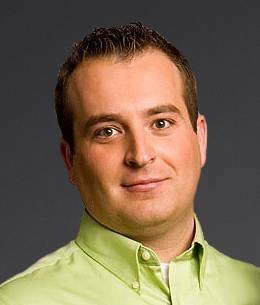 It's not uncommon for one technology advancement to depend on another for full-fledged success. That seems to be the case with desktop virtualization, which has existed for years but is only now gaining momentum due to the convergence of cloud and mobility. Yet there are considerations your customers must take before investing in desktop virtualization.
Complete a proof of concept. I know tech guys say that all the time, but for good reason. No matter how knowledgeable you are about virtualization, every environment comes with its own quirks. A proof of concept allows insight into how applications will behave on a virtual desktop. Plus you may uncover other options that better suit your customer's needs. Additionally, testing reveals the user experience, which plays a key role in the success or failure of any development.
Understand the multiple approaches to desktop virtualization. Take the time to determine which desktop virtualization options are right for your customers. Do they need remote hosted desktops, remote virtual applications, dedicated virtual desktops, or locally virtualized solutions? If the organization doesn't select a solution that's right for their business outcome and user needs, they won't reap the benefits they expect. I recommend comparing a minimum of three vendor offerings before a decision is made.
Consider the moving parts of desktop virtualization – it's about more than the hypervisor. Take a close look at each element of a desktop virtualization deployment. Sure, it's important to consider a hypervisor, but it's just as important to examine ways of delivering the desktop experience. Will your client repurpose old fat clients or invest in thin clients? Can they service users on tablets and mobile phones? Understanding how to handle a heterogeneous device base is key to a successful desktop virtualization project. Keep in mind that just because you can image a desktop to a mobile device, it may not be the best user experience. Remember that cumbersome user experiences prevented desktop virtualization adoption in the past. While vendors have vastly improved the user experience, the best technology solution is one that enables users to truly engage.
Virtualization security is a must. Any remote access opens up the gate to the IT environment — both approved and deceptive. Desktop virtualization is no different, so all access must be secured, managed and monitored. Even commonplace security solutions such as antivirus must be adjusted to offer security over hypervisors.
Overall, I can't stress enough that a full proof of concept — either in your customer's environment or with support from a vendor partner — must be the first step toward a successful desktop virtualization initiative. Missing that opportunity to test, tweak and evaluate a virtualization project is the most common mistake made with desktop virtualization. Keep in mind that while desktop virtualization is tried and true technology, the experience varies with each deployment and you should be aware and prepared for that.
About the author: Jim Potts is a senior technology solutions engineer who has expertise is in Data Centers, Desktop Virtualization, Storage and Blade. He works for Ingram Micro Inc., the world's largest technology distributor. James.potts@ingrammicro.com, www.ingrammicro.com
Dig Deeper on Network virtualization technology and services