News
Stay informed about the latest enterprise technology news and product updates.
HP launches new 3PAR storage array, federated storage
Headlines: HP brings out a new high-end 3PAR storage platform and adds Peer Motion federated storage, which lets customers non-disruptively migrate data between 3PAR arrays.
Storage channel news roundup for Aug. 18 to Aug. 24, 2011
HP launches new 3PAR storage array, federated storage
Hewlett-Packard (HP) Co. this week upgraded the 3PAR storage array platform that it acquired a year ago for $2.35 billion and launched HP Peer Motion federated storage software for moving data non-disruptively between systems.

Download this free guide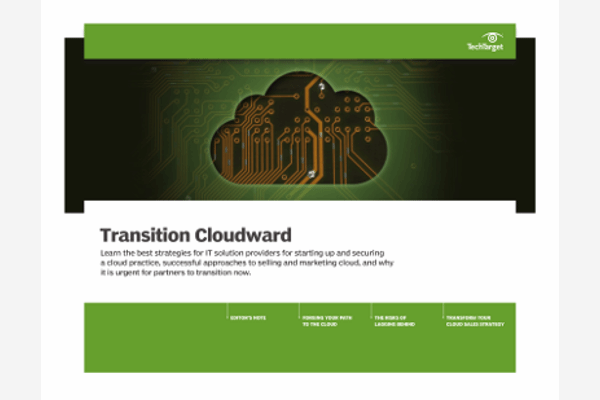 Could Securing Your Channel Business Be Easier? We Can Help.
Download our latest guide to the top strategies solution providers can leverage for starting up and securing a cloud practice, successful approaches to selling and marketing cloud, and why it is urgent for partners to transition now.
By submitting your personal information, you agree that TechTarget and its partners may contact you regarding relevant content, products and special offers.
You also agree that your personal information may be transferred and processed in the United States, and that you have read and agree to the Terms of Use and the Privacy Policy.
The new HP P10000 3PAR Storage System includes the V400 and V800 models that replace the T Class at the high end of the 3PAR line. The V800 scales to 1,920 drives and 1.6 PB raw – doubling the capacity of the current T800. The V400 and V800 support Fibre Channel (FC), ATA and solid-state drives (SSDs) out of the gate, with support for 2.5-inch SAS drives planned for 2012.
Read about this Quality Awards survey on enterprise storage arrays.
Veeam upgrades virtual server backup software, adds Hyper-V support
Veeam Software is preparing to enhance its virtual server backup software with increased scalability for enterprise use, support for Microsoft Hyper-V, one-click failover and file restores. Although Veeam Backup & Replication 6 won't ship until later this year, the vendor this week disclosed details of the product.
Backup & Replication 6 will be the first version that goes beyond VMware hypervisor support. Veeam's vice president of product strategy, Doug Hazelman, said he anticipates a lot more customers will be using Hyper-V either as their sole hypervisor or in a mixed environment with VMware. Veeam first announced it would support Hyper-V in May.
Get an expert's tips on virtual server backup in this video.
Drobo launches SMB SSD system with auto-tiering storage
Small- to medium-sized business (SMB) storage specialist Drobo Inc. has launched its first rackmount system, a 12-bay iSCSI model that supports solid-state drives (SSDs) and built-in automated tiering. The B1200i 3U system is the largest of Drobo's series of products for SMBs, branch offices and prosumers.
Drobo emphasizes simplicity in using its products, and vice president of marketing Kevin Epstein said the SSD and auto-tiering storage features are no exception. The B1200i lets customers swap SAS, SATA or SSD drives with different capacities and spindle rates from any manufacturers.
Check out this tip on automated storage tiering for VARs.
FalconStor revamps data protection services suite
FalconStor Software this week unveiled Version 7 of its data protection services, which includes enhancements to its data deduplication, Network Storage Server (NSS) and Continuous Data Protection (CDP) products. This move is as a precursor to the company's plans to deliver its Bluestone service-oriented data protection next year.
For the first time, FalconStor upgraded all of its major products simultaneously. That will lead to a move toward realigning all of them under the Bluestone single management interface—a key part of the vendor's strategy under CEO Jim McNiel, who took the reins of FalconStor last September.
Read the full story on the new version of FalconStor's data protection services.
Iomega launches SMB multiprotocol storage with SSD support, dedupe
EMC's Iomega Corp. this week launched the StorCenter px12-350r, a 12-bay rackmount small- to medium-sized business (SMB) multiprotocol storage array with solid-state drive (SSD) support and built-in data deduplication for backup. The 2U system comes a day after rival Drobo officially launched a similar 12-bay rackmount system with SSD support for SMBs.
The px12-350r replaces the ix12-300r as Iomega's flagship network storage system. Along with SSD support, Iomega doubled the px12-350r's memory to 4 GB and added support for 3 TB 7200 RPM SATA drives. Px12-350r includes EMC's Avamar sub-file dedupe backup software and Iomega's Personal Cloud replication technology.
Read the full story on the launch of Iomega's SMB multiprotocol storage array.
CharTec announces latest release of backup and DR appliance for MSPs
Hardware-as-a-Service and sales training provider CharTec announced the latest version of its backup and disaster recovery solution featuring improved restore times, reporting functionality and offsite transfers to help MSPs deliver recovery of clients' computing environments. Version 2 of the CharTec BDR (Backup Disaster Recovery) appliance uses the Head Start Restore feature of StorageCraft's Image Manager Enterprise, which restores most servers in about 30 minutes.
Additional storage news
Check out last week's storage channel news roundup.
Dig Deeper on Data Storage Hardware