News
Stay informed about the latest enterprise technology news and product updates.
Quantum launches StorNext storage file system on appliance
Headlines: Quantum ships StorNext storage file system on bundled appliance to serve as metadata controller; indicates more appliances coming so users don't have to build their own systems.
Storage channel news roundup for June 16 to June 22, 2011
Quantum launches StorNext storage file system on appliance
Quantum Corp. this week introduced its first appliance integrated with the StorNext storage file system for sharing and managing large files across networked storage and tiers.

Download this free guide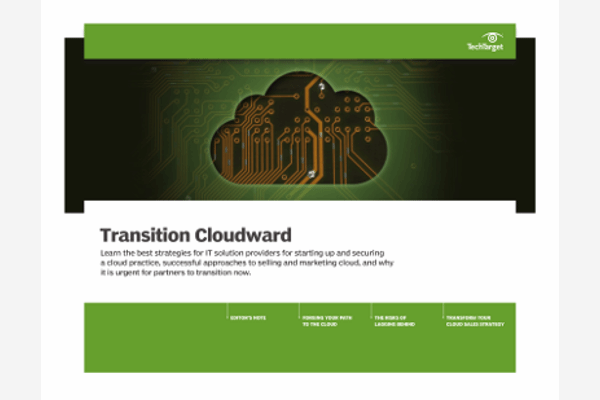 Could Securing Your Channel Business Be Easier? We Can Help.
Download our latest guide to the top strategies solution providers can leverage for starting up and securing a cloud practice, successful approaches to selling and marketing cloud, and why it is urgent for partners to transition now.
The StorNext M330 appliance works as a metadata controller that tracks where files are located as well as who created them, manages reads and writes, and deletes files. The appliance works with any type of disk or tape.
Read the full story on Quantum's appliance with StorNext storage file system.
IBM, HP add public cloud data protection services
IBM and Hewlett-Packard (HP) Co. this week launched new and expanded public cloud data protection services aimed at large organizations. IBM's services are for backup, archiving and disaster recovery for virtual servers, while HP rolled out a service for enterprise PC backup.
On Monday, IBM brought out SmartCloud Archive, SmartCloud Virtualized Server Recovery and SmartCloud Managed Backup—all managed by IBM.
HP this week launched its PC Backup Services (PCBS) for desktops and laptops to be hosted at HP's data centers and sold through channel partners.
Check out this story on how Vembu launched Amazon-based cloud backup.
Panasas ActiveStor 11 aims clustered NAS at private storage clouds
Panasas Inc. this week launched Panasas ActiveStor 11, a midrange clustered network-attached storage (NAS) appliance for organizations looking to run high-performance computing (HPC) applications on a private storage cloud.
ActiveStor 11 is a lower-cost alternative to the top-of-the-line Panasas ActiveStor 12 system. Panasas is aiming the new system at customers who want high capacity and are willing to trade performance for a better price point.
See the handbook on private cloud storage software and hardware.
Sanbolic expands Melio virtual clustered file system
Sanbolic this week released its Melio 3.5 virtual clustered file system software and volume management suite designed to decouple applications from the storage environment to provide servers with better access to shared storage, volumes and LUNs. The new version supports a wider range of hypervisors and improved availability features.
Melio serves as a clustered volume manager and performs other storage management features to help storage connect to applications more efficiently across virtual or physical servers. The previous version supported only Microsoft's Hyper-V hypervisor, adding features such as concurrent access to a single LUN. With Melio 3.5, Sanbolic added support for VMware, Xen and Kernal-based Virtual Machine (KVM) for Linux servers. Melio 3.5 also has been enhanced to support Virtual Desktop Infrastructures (VDI) for Citrix XEN desktops for better storage utilization. The new version of the software also has improved OS support for faster failover.
Read the rest of the story on Sanbolic's virtual clustered file system expansion.
Additional storage news
Check out last week's storage channel news roundup.
Dig Deeper on Primary and secondary storage