News
Stay informed about the latest enterprise technology news and product updates.
EMC Isilon, DataDirect Networks launch clustered NAS for big data
Headlines: EMC Isilon upgrades its performance and capacity NAS platforms and operating system, while DataDirect Networks jumps into the enterprise NAS market with NAS Scaler.
Storage channel news roundup for April 7 to April 13, 2011
EMC Isilon, DataDirect Networks launch clustered NAS for big data
DataDirect Networks (DDN) launched its first enterprise clustered NAS system for big data loads, while EMC Isilon upgraded two of its scale-out NAS platforms and operating system.

Download this free guide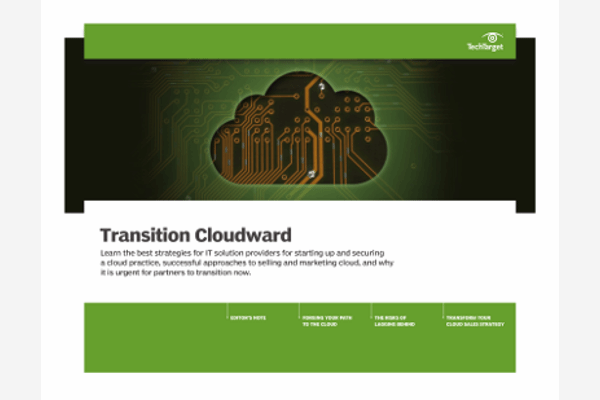 Could Securing Your Channel Business Be Easier? We Can Help.
Download our latest guide to the top strategies solution providers can leverage for starting up and securing a cloud practice, successful approaches to selling and marketing cloud, and why it is urgent for partners to transition now.
Isilon made its first major product launch since EMC acquired the clustered NAS vendor for $2.25 billion late last year, rolling out new versions of its performance S-Series and capacity X-Series NAS, and upgraded its OneFS operating system and SyncIQ replication software. DDN said it will soon enter the enterprise NAS market with its NAS Scaler system.
Isilon bumps speed and feeds, enhances software
Like previous Isilon S-Series and X-Series systems, the S200 and X200 are 2U models and support clusters up to 144 nodes. The S200 and X200 are compatible with Isilon's previous systems, so they can be added to any current customer set up.
The S200 upgraded from Intel Harpertown to dual Intel 2.4GHz Westmere chips to speed performance. Isilon increased the number of maximum drives in the S200 to 24 from 12 in the previous S-Series, bumped up maximum node capacity to 14 TB from 5.4 TB, and also increased maximum memory to 96 GB from 16 GB, maximum IOPS to 1.4 million from 703,584, and maximum throughput to 84,960 MBps from 44,640 MBps. In addition, the S200 went from 3.5-inch SAS and solid-state drives (SSDs) to 2.5-inch 6 Gbps SAS and SSDs.
Read the full story on EMC Isilon and DataDirect Networks, and then read more about NAS clustering in this Q&A.
Laptop data backup gets attention from i365, CommVault
Laptop data backup is getting a lot of attention these days. i365, a Seagate company, announced a cloud-based backup and recovery product for laptops and desktops while CommVault added laptop backup features to its Simpana 9 backup application.
i365 launched the standalone EVault Endpoint Protection, which features block-based source deduplicaton, compression, bandwidth throttling, and encryption. i365 previously offered an endpoint data protection via its EVault Desktop Agent product, but that was deployed through a server backup agent and failed to meet the needs of mobile laptop users who tend to back up their data locally.
"In the past, companies required employees to back up to a local file server but that policy does not work anymore," said Rachel Dines, an analyst for infrastructure and operations at Forrester Research. "This is specifically designed for the endpoint. I'm hearing a huge amount of interest from clients who want to protect their PCs, mostly in the enterprise but some in the SMB [small- to medium-sized business]. The market is heating up."
Read more about endpoint data protection in this article.
Quantum adds data verification for tape with StorNext archiving software
Quantum Corp. became the second vendor to add data verification for tape in less than a month when it integrated the feature into its StorNext Storage Manager archiving software. StorNext lets storage managers check the integrity of their data and, if needed, migrate the data from one tape to another on Quantum Scalar i6000 enterprise tape libraries.
Data verification is used to ensure data stored on tape remains viable for long-term archiving. Spectra Logic added data verification for its T-Finity enterprise and T-Series small- to medium-sized business (SMB) tape libraries in March.
Quantum's new Extended Data Life Management (EDLM) tool for Scalar libraries works with the archiving piece of the StorNext file system. Customers can set policies so EDLM can scan tapes every few months to find out if data is corrupt, or EDLM can proactively identify any tape that has degraded. EDLM determines the number of recoverable read errors on the tape. When it finds a problem, the software tool notifies the Scalar i6000 enterprise library which, in turn, alerts the StorNext software to migrate the data to a healthy tape cartridge.
See which products won the most recent Quality Awards survey for midrange and enterprise tape backup solutions.
Additional storage news
Check out last week's storage channel news roundup.
Dig Deeper on Data Backup and Data Protection