News
Stay informed about the latest enterprise technology news and product updates.
Clustered NAS picked to store petabytes of digital moon images
Headlines: Bracing for petabytes of data expected to come from the Lunar Reconnaissance Orbiter (LRO), team from Arizona State University's SESE sets up multi-petabyte Isilon NAS cluster.
Storage channel news roundup for Feb. 17 to Feb. 23, 2011
Clustered NAS picked to store petabytes of digital moon images
The School of Earth and Space Exploration (SESE) at Arizona State University (ASU) has deployed more than a petabyte of clustered NAS storage from EMC Isilon to deal with hundreds of gigabytes of images and data sent back to earth daily from NASA's Lunar Reconnaissance Orbiter (LRO).

Download this free guide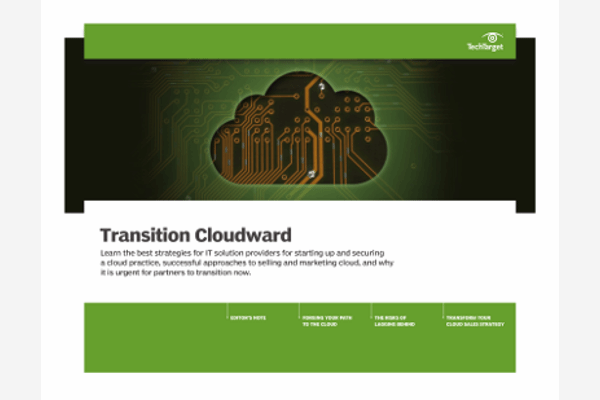 Could Securing Your Channel Business Be Easier? We Can Help.
Download our latest guide to the top strategies solution providers can leverage for starting up and securing a cloud practice, successful approaches to selling and marketing cloud, and why it is urgent for partners to transition now.
Ernest Bowman-Cisneros, manager, LROC Science Operations Center at SESE, said his team needs to store petabytes of data in a single volume so it can handle the constant flow of images from the moon. His implementation is the type of "big data" storage EMC executives have been talking about since completing the $2.25 billion Isilon acquisition last December.
SESE switched to Isilon last year as the LRO began sending data back, and after its previous storage setup choked while the team was digitizing images from the Apollo space program.
Learn more about NAS clustering in this FAQ.
Storage cloud reduces costs for advertising firm's content delivery
The Aura Group online advertising firm ditched its on-premise storage in favor of a storage cloud to keep high-capacity media files available for its customers to access. Douglas Shaw, chief technology officer (CTO) at Aura Group, said he cut his storage costs in half by moving to the Zetta Storage Service cloud and said its backup capabilities give him more "peace of mind" than relying on tape.
The Aura Group puts out electronic press kits for movie studios containing clips and other information about the movies in multiple formats. Instead of sending the kits to outlets that might run clips, it streams the video clips through content delivery networks (CDNs). While that's cheaper than sending out kits with video, it requires a great deal of storage – from 500 GB to 1 TB per movie.
Read about cloud storage services in this FAQ.
VM6 Software launches global MSP partner program to extend virtualization to SMB
VM6 Software Inc. announced that it will launch a global managed service provider (MSP) partner program. The MSP partner program will help MSPs to provide virtualization benefits to their SMB customers.
VM6 Software provides high-availability to Microsoft Hyper-V, and VM6 VMex increases the level of availability for all applications, which can help to eliminate unplanned downtime.
Dataram: Partner community programs showing strong results
Dataram Corp. reported that its partner programs have demonstrated strong momentum this year. Dataram's Premier Partner Program was introduced in December 2009 and focused on key partners who joined the Dataram program to support their market strategies.
Additional storage news
Check out last week's storage channel news roundup.
Dig Deeper on Primary and secondary storage