News
Stay informed about the latest enterprise technology news and product updates.
Xiotech launches Hybrid ISE solid-state drives system
Headlines: Xiotech Hybrid ISE brings fresh approach to pooling solid-state drives (SSDs) and hard drives, as well as monitoring and moving data to various media types.
Xiotech launches Hybrid ISE solid-state drives system
Xiotech Corp. is adding solid-state drives (SSDs) to its ISE self-healing architecture with Hybrid ISE blades, which put a new spin on how to deliver SSDs and manage data on them in enterprise data storage systems.

Download this free guide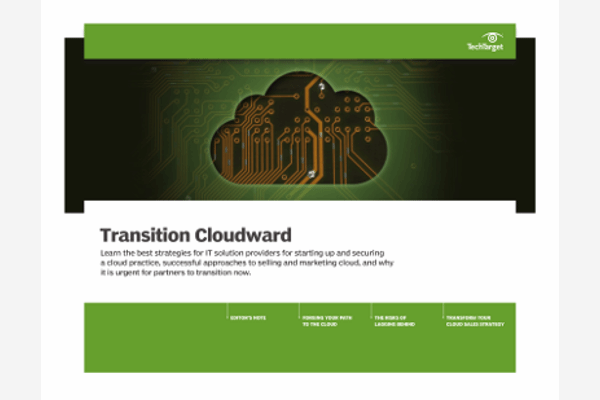 Could Securing Your Channel Business Be Easier? We Can Help.
Download our latest guide to the top strategies solution providers can leverage for starting up and securing a cloud practice, successful approaches to selling and marketing cloud, and why it is urgent for partners to transition now.
While just about every storage vendor already offers SSDs as an option, Xiotech is claiming a fresh approach. Instead of selling individual SSD drives to plug into storage arrays, Xiotech incorporates a set amount of SSD capacity in its ISE bricks. The goal is to improve performance to keep pace with growing capacity requirements and I/O storms caused by applications such as virtual servers and virtual desktop infrastructures (VDIs).
Xiotech officially launched Hybrid ISE and its Continuous Adaptive Data Placement (CADP) automated tiering on Monday, but has been selling the systems for several weeks.
Read more on solid-state drives in this tip.
Oracle launches 5 TB StorageTek tape drive
Oracle Corp. introduced its first tape drive since acquiring Sun Microsystems, the enterprise-level StorageTek T10000C that can scale to 5 TB of native uncompressed capacity with a maximum of 240 MBps uncompressed throughput for data backup and archiving. It also has a maximum, compressed transfer rate of 360 MBps.
The previous largest StorageTek tape drive, the T10000B, holds 1 TB native with transfer rates of 120 MBps uncompressed and 360 MBps compressed.
Since it acquired Sun last year, Oracle has moved to convince customers it is serious about developing its enterprise tape platform. Sun customers had complained about a lack of commitment on Sun's part after it acquired leading tape vendor StorageTek in 2005.
Read more on tape storage and tape drives in this tip.
DataCore launches SANsymphony-V storage virtualization software
DataCore Software Corp. unveiled SANsymphony-V, its latest storage virtualization software with improvements over its previous SANsymphony and SANmelody applications. SANsymphony-V includes integrated continuous data protection (CDP), faster asynchronous replication and a new GUI that simplifies management tasks.
The purpose of SANsymphony-V is to virtualize storage across pools of heterogeneous tiered storage devices. Although it's a new product, SANsymphony-V is officially called Version 8 (the last version of SANsymphony was 7.0).
SANsymphony-V will replace DataCore's SMB SANmelody and enterprise SANsymphony applications. DataCore said customers can start with a small configuration and scale up by licensing more nodes and storage capacity.
SANsymphony-V gives customers centralized management of features such as virtual disk pooling, synchronous mirroring, high-speed caching, thin provisioning, RAID striping, virtual disk migration and online snapshots.
Read more about storage and virtualization in this tip.
Additional storage news
Check out last week's storage channel news roundup.
Dig Deeper on Storage virtualization technology and services