Share this item with your network: BACKGROUND IMAGE: iSTOCK/GETTY IMAGES
How much should you rely on managed services sales?

iSTOCK/GETTY IMAGES
News
Stay informed about the latest enterprise technology news and product updates.
Managed services success: All or nothing?
Managed services may not furnish big-bang up-front sales, but they deliver predictable, repeatable revenue. How much of your business should go the MSP route?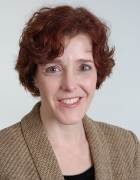 By
Conventional wisdom once suggested that managed services success required total commitment to the business model. But, today, more IT solution providers are turning that notion into a myth.
Rather than trying to operate standalone managed services organizations, some established VARs and IT services companies say a better strategy is to mix managed services along with project-based revenue streams.
"One doesn't exist without the other," said M.J. Shoer, president and virtual chief technology officer for Jenaly Technology Group Inc., a solution provider in Portsmouth, N.H. Shoer said that for his team, managed services and project work go hand in hand. "We pursue a true partnership with our clients," he said.
There are two practical reasons for this strategy, according to anecdotal accounts from Shoer and other IT solution providers. First, managed services can help a solution provider build predictability into its revenue stream, which can be used to help supplement training or technical investments or, more tactically, to cover certain recurring operational costs. Second, depending on its size or the maturity of its IT infrastructure, not every customer will readily embrace managed services contracts. Over time, however, the relationship that blossoms from a successful IT project will probably open the door to a longer-term relationship.
"It is hard to change some people over to managed services pricing when they are used to paying as they need it," said Will Welch, director of business development for CalTech Software Systems, an IT solution provider in San Angelo, Texas.
CalTech Software Systems has seen a substantial increase in managed services this year, Welch said, "but all of our customers that are early adopters or mature customers were easy sales for the MSP model. They love the idea of flat-rate pricing that is easy for them to manage and easy for them to budget for."
Striking a managed services balance
James Thomas, owner of Miami-based Computer Services and Software, said that he favors the managed services portion of the business, adding that it's hard to sell just managed services without having some hand in the IT infrastructure of a customer's business. His company uses project work as a way to enter into the longer term, recurring relationships that managed services helps nurture. "You really have to get through the door with some sort of value-added service," Thomas said. "We have to do the project work."
The cloud's rising influence
IT solution providers say that subscription-based security software services and the adoption of other applications offered in the Software as a Service (SaaS) model are helping businesses get more comfortable with the idea of managed services.
Will Welch, director of business development for CalTech Software Systems, an IT solution provider in San Angelo, Texas, said by adding endpoint security management to the list of services that CalTech offers, the company has increased its managed service provider business by 30% in the past six months. "It was easy to switch them because they were already paying someone to do it but now we are monitoring these nodes," he said.
The more services and applications that an IT solution provider can pull underneath the managed services umbrella, the better it can keep tabs on achieving appropriate service levels, said Charles Love, technical services manager for Big Sur Technologies, an IT solution provider in Tampa Bay, Fla.
Market research firm Gartner Inc. recently predicted that SaaS accounted for almost one quarter of the total market for CRM software by the end of 2009 -- a percentage that is projected to rise slightly by the end of 2010.
Those applications often live side by side with on-premise software and infrastructure, Love said. "Some providers give you an actual infrastructure you can monitor," he said. "It is important, especially for solution providers to gut-check [service-level agreements]."
Connections for Business, a managed IT services company in Hollywood, Fla., currently generates between 12 cents and 25 cents of project revenue for every dollar of managed services revenue created. The caveat is that the company will do project work only for existing managed services clients, so as to avoid distractions, said David Bennett, president of Connections for Business.
"The challenge is knowing when you might be taking on work that could keep you from adequately delivering on your managed services," Bennett said.
Recent IT spending research by industry association CompTIA said that almost one-third of small or midsized businesses (SMBs) will embrace some sort of managed service by the end of 2010. Roughly 42% of the more than 400 businesses surveyed report that they don't maintain any sort of internal IT department, which makes them ripe candidates for services that are predictable and well priced.
Just what is the right mix of project work to managed services sales? It depends.
Big Sur Technologies Inc., an IT solution provider in Tampa Bay, Fla., maintains end-to-end managed services relationships with about 25% of its customers, said Charles Love, technical services manager. Big Sur essentially "owns" the entire IT function at these clients, Love said. The solution acts as backup and support resources for another 25%, and the remaining 50% of accounts buy more opportunistically.
Jenaly Technology Group tracks managed services revenue separately to understand growth patterns and keep tabs on costs, but Shoer said he doesn't have a specific goal in mind yet for the company's burgeoning managed service business.
Rather, Shoer said his sales approach with existing clients differs depending on whether or not the client has an internal IT department. For example, in cases where a client needs to find budget money for new projects, Jenaly Technology Group can help find savings by taking over some IT support and helping design functions through a managed service, he said. The reverse is just as likely to be true, however, with his team handling project work in some accounts while the internal team focuses on operations management.
"I will be a happy camper when the monthly recurring revenue covers my [expenses] every month," Shoer said. "I do think we will be able to get there." But only by managing agreements for managed services very closely, he added.
You can't manage what you can't measure
Scale also matters when you're supporting managed services. Indeed, CompTIA research indicated that approximately 83% of SMBs are seeking services that can scale as they grow, but they also want someone who "understands" their business and doesn't treat them like one in a cast of millions. That dichotomy favors locally based solution providers that use management services to help their clients become more efficient at running their IT organizations.
What is critical for VARs is to keep close tabs on profitability measures related to managed services delivery, including how much staff time is used fielding managed services. "You have to analyze each of the agreements carefully and individually to make sure they are truly profitable," Shoer said.
Bennett said he also prices managed services contracts carefully. In his estimation, virtually any support request related to existing infrastructure should be covered under a managed services contract, which means you can't always offer the lowest rate. "We say everything is covered, unless it is new," he said. "The tradeoff for the customer is peace of mind."
When operating under that type of model, efficiency means everything, Bennett said. That's why Connections for Business has created what it calls a "customer effectiveness" score that measures the efficiency of its service team's ability to act on a particular problem. It uses various management software tools to keep tabs on this metric as well as other business measures. For example, if one team member can handle a storage service incident more quickly than another, the team would be encouraged to send that person on the call.
Internally, customer effectiveness scores are a team concern, and every member of the team is given incentives to meet specific improvements from quarter to quarter. For the first quarter of 2010, Connections for Business improved its services efficiency by five points. "All that drops right to the bottom line of the company," Bennett said.
Measuring efficiency in this manner also helps guide the company's technical training investments. Priority goes to the services that are in higher demand, not necessarily those that the technical team is interested in pursuing, he said.
Bennett said he believes that his revenue mix likely will settle close to its current range, but that ratio might not necessarily be the best one for other IT solution providers. "Is your business model sustainable and profitable?" Bennett asked. "As long as it is, who cares?"
About the expert
Heather Clancy is an award-winning business journalist in the New York area with more than 20 years experience. Her articles have appeared in Entrepreneur, Fortune Small Business, the International Herald Tribune and The New York Times. Clancy was previously editor at Computer Reseller News, a B2B trade publication covering news and trends about the high-tech channel.
Let us know what you think about the story; email Barbara Darrow, Senior News Director at bdarrow@techtarget.com, or follow us on twitter.
Dig Deeper on MSP channel partner programs