Share this item with your network: BACKGROUND IMAGE: iSTOCK/GETTY IMAGES
Channel marketing strategy: It pays to be consistent

iSTOCK/GETTY IMAGES
News
Stay informed about the latest enterprise technology news and product updates.
Consistency, persistence factor into channel marketing efforts
VARs and integrators need a strategic multi-prong approach to attract new customers and keep existing clients happy.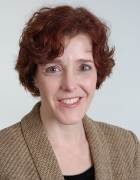 By
Let's get something straight right away: Marketing is not about lead generation.
Nor is it about placing print advertising, sending out news releases and Twitter updates, filling a conference room for a technology seminar or schmoozing clients at a sporting event. Yes, these are all great marketing tactics, but if you haven't taken the time to develop a mission statement or core value proposition for your business, you're wasting your time and your money.
Now more than ever, solution providers recognize that marketing is about building awareness for your company in the community you serve, whether that community is within a five-mile radius or spans a national vertical market. And although many smaller solution providers still rely on vendor partners to help fund marketing activities, more of them recognize the value of developing their own brands.
"The goal is to make people aware of what you're doing for your customers and how you stand in the marketplace," said Rosary De Filippis, director of business development and marketing for Micro Strategies Inc., a solution provider in Denville, N.J. "Events, as an example, are just one tactic around the total play. They are not the end-all. If you run just one event and don't follow up with other tactics around it, it's not going to give you the return you're looking for."
Persistence Pays Off
De Filippis estimates that it takes anywhere from nine months to 18 months to develop a new prospect. The first outreach should be focused on showcasing your overall influence and brand. "You have to know what your identity is, and you have to have a mission statement," she said.
In the case of Micro Strategies, the solution provider is among a select number of IBM Business Partners that is certified as an Innovation Center -- a second one is in the works -- and it was the first solution provider to be named as a Microsoft Solution Briefing Center in the United States. De Filippis said Micro Strategies uses this center actively to showcase its technical expertise. It also markets the center as a place where customers and prospects can run proof-of-concept tests on new products, which is a major differentiator in today's IT spending environment.
"Now more than ever, customers need to make the right decisions," De Filippis said. "They need to do more due diligence. They are asking for a second opinion."
Micro Strategies works closely with its vendor partners to plan its activities throughout the year, but it spends as much if not more in a year compared with the funding it receives. De Filippis likened this to depositing funds in your bank account before you're ready to draw on them. When it does run joint campaigns, it treats its vendor partner like a customer in the process, ensuring that expectations are well outlined from the start.
If an event is associated with a product launch, for example, the goal clearly will be to develop sales prospects and pipeline, De Filippis said. You need to make sure goals are in sync if you're relying on a vendor partner to fund a specific activity, she said.
What Goes Around Comes Around
An important hallmark of any solution provider's marketing activities is consistency, especially when it comes to the way you position your company. That way, if you're planning an event or campaign with any of your vendor partners, you can use the leads that emerge in the most appropriate way for your business, said Jeannine Perri, director of marketing for Computer Design and Integration (CDI) LLC, a data center infrastructure services company in Teterboro, N.J.
"I think that what makes our marketing effective is that it is full circle," Perri said. "Marketing crosses all mediums, and you need to remember that. We are not a one-and-done organization."
One of the most critical activities for Perri's team is the active maintenance of CDI's customer and customer prospect database to ensure that the right people are touched at the right time -- and in the right way.
"The way that customers are making decisions and the way customers are communicating with each other are changing, and we can't afford to have them think of us in the wrong way," she said.
Don't Overlook Existing Customers
Guy Baroan, founder and CEO of Baroan Technologies, a solution provider in Elmwood Park, N.J., said one of his favorite opening questions for prospective customers is the following: Are you happy with who's taking care of your computers? "You would be surprised at how often the answer is 'no,' " Baroan said. "We want our customers to say 'yes.' "
That's why he believes marketing also needs to be a relentless, ongoing activity with existing customers -- not just prospects. Baroan actually pulled back on many of its telemarketing activities several years ago in favor of spending more time exposing more of its services to existing clients. The company's favorite, yet simplest, tools are statement stuffers that are included with virtually every piece of correspondence sent out. "You need to present your value to them all the time," he said.
Market to Strategic Partners
Lloyd Group, a New York-based managed services provider and IT consulting firm, is another example of an IT services company that has reallocated funds away from broad telemarketing campaigns and into what its CEO Adam Lloyd Eiseman calls "strategic relationship marketing."
Eiseman said his company made the shift when it discovered it didn't have the resources to follow up on hundreds of poorly qualified leads. Lack of follow-up can actually be detrimental to your brand image.
"We focus more on developing quality opportunities than on a lot of low-quality opportunities," he said. "Referrals are still the highest quality and most successful sources of leads in the business."
Lloyd Group actively markets its services to 100 partners in its community that offer complementary services to its own. These partners include organizations that offer outsourced executive placement services, real estate management companies and software applications developers. Some of the relationships reach back 10 years and have created millions of dollars of business for Lloyd Group. The company runs a referral agent program that is two years old, although this is a separate activity.
"We focus on providing value to these companies so they are encouraged to share our name," Eiseman said. "By the time the opportunity emerges, it is well qualified."
Looking into the future, Lloyd Group is evolving its image through a website redesign and social media campaign that will begin in the third quarter. Over its roughly 15 years of existence, Lloyd Group has emphasized its ability to bring efficiency and economy of scale to small businesses through technology. It will continue to build on this core message, as well as the idea that it can take the headache out of the IT process, Eiseman said.
"With our redesign, we're looking to three and four years down the road at the image we want to have," Eiseman said. "It's necessary to spend that sort of time making a change. If you start nudging that message toward the pain points that your customers are likely to have in the future, they'll think of you at the right time," he said.
The social media experiment
When it comes to using social networks such as LinkedIn, IT solution providers are absolutely at the front of the line. Far fewer, however, are taking advantage of platforms such as blogs -- where companies can share basic corporate information and expertise -- or microblogging platforms such as Twitter.
One exception to the rule is Robert Olwig, vice president of corporate business development for World Wide Technology Inc., a sizable Cisco Systems partner in St. Louis, Mo.
Olwig has been blogging for about a year, writing about business and technology topics that personally interest him and his company. He is also an avid user of Twitter, usually at the beginning or end of his day, to disseminate information about his company and to see what thought leaders and potential customers are saying.
"It helps me understand and feel the pulse of the industry by seeing what thought leaders and mavens are talking about, often before it is covered by more traditional media outlets," Olwig said. "I also use Twitter to share ideas and information I feel is of value about the IT industry and my company. For example, one of my tweets may offer information about a product like VMware's View and another could advertise one of our education webcasts on cloud computing."
Olwig said his future plans involve developing a closer link between his blog and World Wide Technology's corporate website. He will also encourage more collaboration from other members of his company's team: One of his most popular blog entries to date was a collection of insights about a new Cisco product written in conjunction with several engineers.
Remember to think local
In their rush to develop customer prospects that fit certain vertical or national criteria, IT solution providers sometimes ignore the marketing opportunities in their own backyard.
"One of the most overlooked potential venues for businesses is within five miles of your own company," said Anton Ruighaver, director of operations for TECHLINQ, an Oakland, N.J.-based solution provider.
And what better way to reach those businesses than face to face?
Ruighaver said he recently ran a highly successful guerrilla marketing campaign by sending a trained intern out on foot to businesses in nearby neighborhoods and office parks, paying close attention to those similar to TECHLINQ's existing customers. Armed with a basic company brochure and script with several different openers and conversation threads, she was given instructions to honor "no solicitation" signs and to make the most out of office parks with multiple suites.
In all, the intern was able to distribute more than 100 brochures. She was actively engaged in conversation at 13 of the prospects, two of whom recalled the TECHLINQ name from a postcard sent out by the company in the weeks before the marketing campaign. Seven followed up after the initial contact. TECHLINQ completed four meetings, and is still actively engaged with those prospects.
"One sale will pay for the entire campaign," Ruighaver said. He said he plans to make this approach an ongoing component of his marketing strategy.
About the expert
Heather Clancy is an award-winning business journalist in the New York area with more than 20 years experience. Her articles have appeared in Entrepreneur, Fortune Small Business, the International Herald Tribune and The New York Times. Clancy was previously editor at Computer Reseller News, a B2B trade publication covering news and trends about the high-tech channel.
Dig Deeper on MSP business model transformation