Share this item with your network: BACKGROUND IMAGE: iSTOCK/GETTY IMAGES
How VARs can prepare for vendor mergers and acquisitions

iSTOCK/GETTY IMAGES
News
Stay informed about the latest enterprise technology news and product updates.
Microsoft BPOS suite: Creating business opportunities
Microsoft Business Productivity Online Standard suite can offer new revenue opportunities for solution providers, but the suite also has its fair share of downfalls.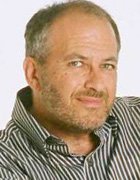 By
It's been nearly two years since Microsoft unveiled its cloud computing offering, Business Productivity Online Standard (BPOS) suite. Microsoft BPOS suite offers online versions of Exchange, SharePoint, Office Live Meeting and Office Communications. It is sold by dozens of partners and has hundreds of thousands of individual users.
More on Microsoft BPOS suite
BPOS is attractive to solution providers for several reasons. First, as a series of services hosted on Microsoft's own data centers, businesses have access to a level of security, redundancy, scalability and reliability that would otherwise be more expensive had they purchased their own hosted service. The various components are priced separately and start at $5 per user per month for hosted Exchange -- with a minimum of five seats and a year-long subscription.
These hosted services also deliver new revenue opportunities for Microsoft partners. "We make money on our advisory services, helping with evaluations, training and migrations," said Dave Cutler, general manager at the Slalom Consulting Chicago branch. "We have also built our own tools that augment BPOS and make it easier to manage distribution lists and user profiles." Slalom has also done well migrating existing IBM Lotus Notes and Novell GroupWise customers to BPOS.
With the help of solution providers, customers can be assured that the hosted services are set up correctly and with the appropriate security levels and configurations. This is especially appealing to enterprises that are new to setting up Microsoft SharePoint and Exchange servers.
Microsoft BPOS suite is also a great starting point for companies that want to begin experimenting with the cloud, according to Cutler. "The price point is good and Exchange online is at near parity with the on-premises version."
The firm has sold more than 250,000 BPOS seats to large and small customers alike, including a single 75,000-seat installation. "We have success stories with all sizes of organizations. The returns on investment really depend on what people were paying for email and other applications previously," Cutler said.
Craig Reinheimer, director of professional services for Microsoft partner InSource Inc., located in Wayne, Pa., said that "between 50 to 250 seats is the sweet spot for BPOS. Most of our clients start with the online Exchange module and grow from there."
Reinheimer also said that InSource finds BPOS appealing because "we can look at our clients' business processes and work with them to think strategically about their IT environment, as well as plan for their future instead of focusing on the daily care and feeding of their infrastructure."
Microsoft BPOS suite not a perfect solution
There are also are some downsides that solution providers should be aware of. BPOS experienced three notable outages in August and September 2010, with one of them lasting up to two hours. The outages had to do with Microsoft making network upgrades. InSource has since credited customers for the time they were offline.
"Outages are just the cost of doing business," said Reinheimer. "You could just as easily have an outage with an on-premise server or some other cloud-based service. The advantage of a cloud-based service in a smaller environment is that most small organizations do not have the capital invested in redundant systems, where outages can be a much longer event."
According to Microsoft's Exchange Online Service Level Agreement, anything less than 99.9% uptime per month will result in a 25% credit for that month's fees. Additionally, less than 99% will result in a 50% credit for that month. Microsoft has shown that it has some learning to do to in order to live up to their reliability claims. Still, other hosted services like Google Apps have had similar growing pains and outages as well.
At the end of September, Microsoft introduced a series of Service Health Dashboards for BPOS. Each of the three data centers that hosts BPOS services can be monitored for status and historical uptime for the various component applications. Google also has an app status dashboard for its own hosted services.
The biggest competition to BPOS is actually those companies that already have a large existing Exchange Server operation in place.
Two years ago, Microsoft partner and Little Rock, Ark.-based managed services provider ClearPointe began selling BPOS. "We have sold more than 500 seats since then," said Bob Longo, vice president of business development at ClearPointe. "Mostly it has been purchased by our smaller clients between 10 and 20 seats. We aren't seeing it for our higher density clients, mainly because they are heavy Exchange users and have a lot of integrated applications that are built on top of Exchange. That makes it difficult [for them] to migrate to a hosted Exchange solution."
Microsoft BPOS suite not alone in the market
Another downside for solution providers is that selling hosted services is not always a slam dunk. This is particularly true for firms that are paranoid about who sees their data and aren't sold on the security of the cloud.
"Our clients who mistrust cloud services want to know where their data is at all times and want complete control over their backups. They also want to be able to satisfy their auditors by being in compliance. But certainly, cloud-based applications are coming and we are putting the tools in place to better manage them," Longo said.
Finally, Google is perhaps the biggest elephant in the room. Unlike Microsoft, Google allows resellers to directly bill its clients for hosted applications on Google Apps, like Gmail. Also, Google is perhaps the only vendor that has a deep enough offering to match Microsoft BPOS feature for feature.
"With Google, you can set your own prices and bill [customers] accordingly. You can also manage their portals directly with our own white-labeled Google Apps," said Jamie Barmack, president of JEB & Co., a reseller based in Chandler, Ariz. "[With Microsoft], BPOS bills come directly to the client, which just causes confusion."
About the author
David Strom is a freelance writer and professional speaker based in St. Louis. He's former editor in chief of TomsHardware.com, Network Computing magazine and DigitalLanding.com. Read more from Strom at Strominator.com.
Let us know what you think about the story; email Nicole Harding, Associate Site Editor at nharding@techtarget.com, or follow us on twitter.
Dig Deeper on Managed cloud services