Share this item with your network: BACKGROUND IMAGE: iSTOCK/GETTY IMAGES
How cloud and virtualization are creating new channel opportunities

iSTOCK/GETTY IMAGES
News
Stay informed about the latest enterprise technology news and product updates.
Channel hopes to profit in WAN optimization makeover
WAN optimization, an old standby, is getting a makeover that could boost channel opportunities.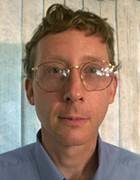 By
Wide-area network optimization products have been around for years and have become workaday tools for boosting IT infrastructure.
WAN optimization was traditionally used to speed up the delivery of files and e-mail over long distances and boost application performance. Channel partners typically installed the technology in hardware appliance form.
Business drivers are changing, however. The rise of cloud computing and virtualization are creating new opportunities for the channel in WAN optimization. The nature of the technology is shifting as well. WAN-boosting virtual appliances, just now coming to market, provide a different deployment option for resellers, integrators and their customers. WAN optimization may also be delivered as a service, bringing MSPs into the picture.
Channel executives hold a range of views on the current state of WAN optimization, a divergence that reflects a market in transition. Some resellers find margins in hardware, others in services. Some see high growth in appliances, while others contend that traditional hardware business continues to hold sway.
Content Is King
That said, there seems to be some agreement around rich content as today's prime market mover.
Gary Middleton, global business development manager at IT services and solutions provider Dimension Data, pointed to an increase in voice, video and real-time traffic in addition to huge amounts of Internet and Web application traffic.
"The amount of traffic our clients need to cope with is just dramatically increasing year on year," said Middleton, who is based in the United Kingdom. "Clients ... are really struggling to manage the traffic."
"The key driver behind WAN optimization is adoption of rich content," added
Guruprasad Padmanabhan, general manager, strategic alliances and channel development, at FVC Inc., a value-added distributor based in Dubai, United Arab Emirates.
In this context, WAN optimization aims to speed rich content delivery and allocate bandwidth to high-priority traffic. But the technology's reach doesn't end there.
"The beautiful thing here for the market is there are new drivers ... for WAN optimization as we move forward," Middleton said.
He pointed to cloud computing and virtual desktop infrastructure (VDI) as the two key examples. The cloud, for one, sets up a demanding network scenario as distributed users tap into centralized data or, conversely, transmit data to the cloud.
"Optimization is going to play a really big role in enabling cloud computing to be successful," Middleton said.
Tim Adams, senior technical architect with Integrated Archive Systems, a data management solutions provider in Palo Alto, Calif., cited one customer that is creating a three- to six-site cloud. That customer, he said, has standardized on 10 Gigabit Ethernet but may use OC-192 at some sites. It also employs legacy OC-48 links between new and legacy data centers. The cloud customer, he said, has installed WAN optimization appliances from Silver Peak Systems to service the OC-48 links in the first of the planned data centers. Silver Peak targets its NX appliances at high-end data centers.
"The long-term plan is only to use 10 Gbps connections with Silver Peak appliances virtualizing inter-site connectivity," Adams said.
"I can see cloud computing being a driver," said David Reddaway, president of Code Zero Technologies, an Atlanta-based storage infrastructure solutions provider that resells NetEx WAN optimization software.
But Reddaway said he believes cloud computing's impact could be months away. At present, customers haven't deployed the technology to the point "where they know how much that environment is going to stress a WAN," he noted.
VDI, like cloud, has the potential to influence WAN optimization sales -- at some point. The technology centralizes OS, applications and data inside the data center and streams the desktop image to distributed users.
"If you have VDI in a branch office, all of that traffic needs to traverse the WAN," Middleton said. "Users need a good experience when accessing applications on desktops."
VDI, Middleton said, is early in the adoption cycle.
Adams, however, contended VDI is outgrowing "corner case" status as many customers engage in proof-of-concept trials or implementations. He said customers are deploying virtual desktops in branch offices to reduce the IT footprint at the organization's edge. In this case, WAN optimization's goal is to maintain quality of service in remote locations, Adams said.
WAN product options
As resellers explore new uses for WAN optimization, they're also dealing with new ways to deliver it. Virtual appliances, for example, have hit the market in recent months. Blue Coat Systems Inc. in March debuted a virtual appliance and Riverbed Technology in July launched a virtual version of its Steelhead WAN optimization appliance. Other companies with virtual appliances include Certeon and NetEx.
Middleton said he has seen some interest in virtual appliances and has sold a couple in small-sized deals.
"We haven't seen great demand for that," he said, adding that it's very early days for virtual technology. He said he continues to see customers moving toward hardware appliances.
In contrast, Reddaway said he has seen considerable growth in software-only solutions, noting that he has sold into that environment for about 18 months. Reddaway said the level of activity picked up this summer, with customers deploying WAN optimization software in production environments.
"I think it is picking up dramatically from where it was a year ago or even six months ago," he said.
David Titov, director of engineering at Trace3, an Irvine, Calif.-based systems integrator and long-time Riverbed partner, said more customers ask whether vendors offer virtual editions of their WAN optimization hardware appliances. Virtual appliances may find a home in disaster recovery, he suggested. Traditional WAN optimization gear already plays a role in handling data replication traffic.
Titov said customers are looking at installing virtual appliances to limit overhead and reduce cost in disaster recovery locations where space and power may be limited.
Companies may also deliver WAN optimization as a managed service offering.
Globecomm Systems Inc., which focuses on hosted and managed communications services, provides WAN optimization as part of its broader service portfolio.
"We primarily sell WAN optimization as part of a managed services offering," noted Alan Williams, sales engineering manager, IP networks, for Globecomm Systems, based in Hauppauge, N.Y.
Partnering among product vendors and service providers has created a WAN optimization MSP channel. Vendors such as Blue Coat Systems, Cisco Systems and Riverbed work with MSPs to build managed WAN optimization services around their products.
Where's the WAN margin?
Padmanabhan said WAN optimization has not reached commodity product status in the Middle East in North Africa, so product margins remain healthy. The distributor's reseller partners may make 15% to 20% margin on products and sometimes more. Add services to the mix, and margins can exceed 40%, he added.
Middleton said clients are good at negotiating discounts on technology sales, which means profits typically stem from the services side.
There is some profit to be made in the sale of WAN optimization products, particularly as part of a larger network design and integration effort. However, as a service provider, we recognize that offering WAN optimization as part of a services offering is most profitable.

Williams said presenting WAN optimization as part of a services offering is the most profitable approach. But he said margins can be had on the product side as well.
"There is some profit to be made in the sale of WAN optimization products, particularly as part of a larger network design and integration effort," he said.
John Moore is a Syracuse, N.Y.-based freelance writer, reachable at jmwriter4@gmail.com.
Let us know what you think about the story; email Barbara Darrow, Senior News Director at bdarrow@techtarget.com, or follow us on twitter.
Dig Deeper on Channel partner program news