News
Stay informed about the latest enterprise technology news and product updates.
Gluster launches clustered NAS virtual appliance for VMware; VM backup prominent at VMworld 2010
Headlines: Gluster launched VMStor, a clustered NAS virtual appliance that supports the VMware API. Gluster claims VMStor can scale to petabytes and store an unlimited number of VM images.
Storage channel news roundup for Aug. 26 to Sept. 1, 2010
Gluster launches clustered NAS virtual appliance for VMware
Open source storage startup Gluster Inc. launched VMStor last week. VMStor is a clustered network-attached storage (NAS) virtual appliance that supports the VMware API. The vendor claims VMStor can scale to petabytes and store an unlimited number of virtual machine (VM) images.
Gluster has been shipping a clustered NAS platform that runs on commodity hardware since 2007. Gluster's vice president of marketing, Jack O'Brien, said NAS is the most efficient way to manage VMware images because it treats them as files.
For more information on clustered NAS, read this FAQ on NAS clustering.

Download this free guide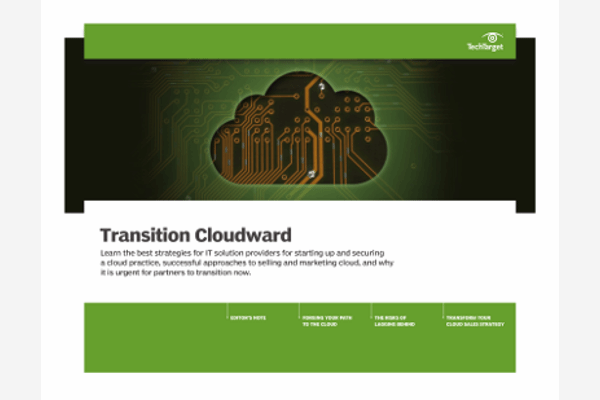 Could Securing Your Channel Business Be Easier? We Can Help.
Download our latest guide to the top strategies solution providers can leverage for starting up and securing a cloud practice, successful approaches to selling and marketing cloud, and why it is urgent for partners to transition now.
Virtual machine backup important at VMworld 2010
SAN FRANCISCO -- Several data protection storage products were in the news at VMworld 2010. First, virtual machine (VM) backup specialist Veeam Software demonstrated and pledged the limited release of its Instant VM recovery and SureBackup Recovery Verification features for next month.
Veeam first previewed parts of Veeam Backup and Replication 5 in March. According to Doug Hazelman, senior director of product strategy, version 5 with Instant VM recovery and SureBackup is due for limited release in September and general release in October. The timing of this release may be important to Veeam, because rival Vizioncore Inc. is also working on an instant-restore feature for VM backup.
Read the full story on virtual machine backup at VMworld 2010.
VMworld 2010: Isilon adds iSCSI to OneFS operating system
This week, clustered NAS vendor Isilon Systems Inc. added iSCSI to its OneFS operating system, giving it block as well as file storage capabilities.
Isilon launched its iSCSI feature at VMworld 2010, citing a preference for block storage among virtual server customers. The company tries to make its storage systems more applicable for mainstream applications, and the addition of iSCSI complements this strategy. Plus, most NAS vendors have multiprotocol support, and Isilon's main competitor, NetApp, supports iSCSI, NAS and Fibre Channel (FC) in all of its storage arrays.
Read the full story on Isilon's addition of iSCSI to its OneFS operating system.
Chris Mellor: HDD manufacturers need to play nice
The last big shift in hard disk drive (HDD) technology was a breeze, but the next transition is turning into a nightmare.
Looking back, the transition to perpendicular magnetic recording (PMR) HDD technology was very straightforward. By flipping the recording elements upright and arranging them in the recording medium like upright circular rows of needles with each tip being a collection of magnetic grains, we've gotten several generations of development. The number of grains reduce each time and the needles get closer together. We now have 2 TB, 4-platter, 3.5-inch drives and 750 GB, 2-platter, 2.5-inch drives and more to come. But PMR hard disk drive technology is headed toward a dead end of unreliability.
Read more about the future of hard disk drives in this column.
NetApp and Syncsort release backup and recovery product
Syncsort announced that it has teamed up with NetApp to offer a new data backup and recovery product, NetApp Syncsort Integrated Backup. The new backup and recovery product combines Syncsort backup management software, NetApp snapshot and deduplication technology and NetApp disk storage. Some features of NetApp Syncsort Integrated Backup include disk-to-disk backup for Windows, Linux and Solaris servers, integration with Microsoft Exchange, Microsoft SQL, Oracle and VMware; catalog search and restore for both disk and tape; and data recovery at disaster recovery sites.
NetApp Syncsort is available now through Arrow Enterprise Computing Solutions and Avnet Technology Solutions.
Additional storage news
Check out last week's storage channel news roundup.
Dig Deeper on Primary and secondary storage