News
Stay informed about the latest enterprise technology news and product updates.
Surprise? New online Microsoft Store features direct sales only
The new Microsoft Store, unlike earlier incarnations, offers products direct online, with no option to source through partners.
Computer retail has really taken it on the chin this time. Microsoft's latest e-tail effort, the new Microsoft Store, offers the company's products direct to customers. Previous incarnations of Microsoft's online store gave shoppers a range of fulfillment options to fulfill their orders.

Download this free guide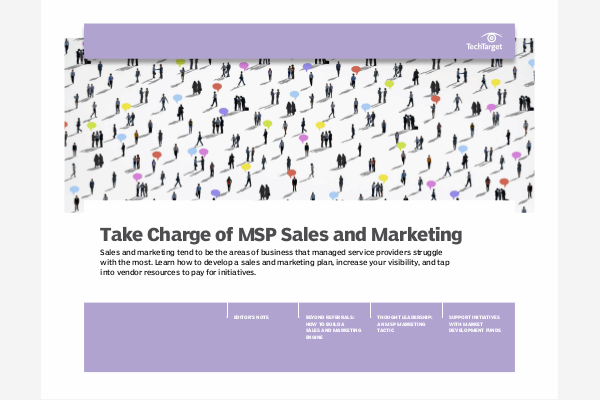 Expert Guide: Creating an MSP Sales and Marketing Plan
Sales and marketing tend to be the areas of business that managed service providers struggle with the most. Learn how to develop a sales and marketing plan, increase your visibility, and tap into vendor resources to pay for initiatives.
Given Circuit City's recent meltdown and the bad news out of Best Buy, the fact that the biggest partner-oriented software vendor isn't even pretending to fulfill orders through partners is worth noting, if not earth-shattering, solution providers said.
"It's probably notable that no one cares," quipped Directions on Microsoft analyst Paul DeGroot.
After all, many consumers and business users already download software upgrades directly from vendors. Still, Microsoft built its empire on an army of partners from mom-and-pop VARs to huge retail chains and large account resellers (LARs). That channel ecosystem has changed a lot in the company's 30-year existence, as some segments disappeared and others got stronger due to shifting buying behavior. Now, as Microsoft bolsters its keeping-up-with-Google strategy with a raft of proposed hosted services, the partner model is shifting again.
DeGroot said most partners have long realized that they need do more than resell licenses. "The fact is that for many partners who resell software, they may get 5% to 10% on the full cost of the software wrapped up in the solution. In many cases it makes sense for them to have the customer buy the software direct anyway," he said.
Rand Morimoto's experience bears that out. Microsoft selling stuff online direct "doesn't matter to me. We do nothing but services. No software or hardware," said the president of Convergent Computing, an Oakland-based technology consulting firm.
Margins on license sales have eroded over time, and as the industry matures, more software sales go through upgrades and maintenance programs and thus fall outside partner purview. That's one reason partners who once sold shrink-wrap software have moved into managed services or other higher-margin areas.
"I don't know too many people that are planning to feed their families based on margin from Vista sales. Not only that, the profitable revenues are not from selling software, but from planning and executing the migration. In this case, the customer is likely to buy from the reseller at the same prices so I doubt this matters much," said Peter Sandiford, CEO of Level Platforms, which makes remote monitoring and management software. "Most [Microsoft] partners just accept that they make their living on the edges of what Microsoft does and adopt as best they can," he said. Like many Microsoft partners, Level Platforms both builds on and sometimes competes with Microsoft technologies.
Most of the online store's goods are in the consumer and game space, although it does carry some business-oriented products including Windows Server 2008 full product and client access licenses (CALs), as well as System Center Essentials.
The direct-sales Microsoft Store offers buyers the option of electronic software distribution (ESD) or full packaged product.
A Microsoft spokesperson characterized the new online store as a "wholly-owned experience by Microsoft."
"Our goal is to provide an end-to-end, consistent purchase experience for customers; therefore, we will not be linking to other merchants from the Microsoft Store," she said.
She said that the company will work with retail partners on special promotions, and the store will have an "affiliate program that will enable resellers to earn referral fees by sending qualified traffic to the Microsoft Store."
Dig Deeper on Sales and marketing strategies