News
Stay informed about the latest enterprise technology news and product updates.
Juniper Networks outlines new data center strategy
Juniper's new data center strategy promotes a patchwork of components to reduce power consumption and network complexity.
Juniper Networks announced a new data center strategy this week that combines new and existing switches, routers and security products to slash network complexity and power consumption.

Download this free guide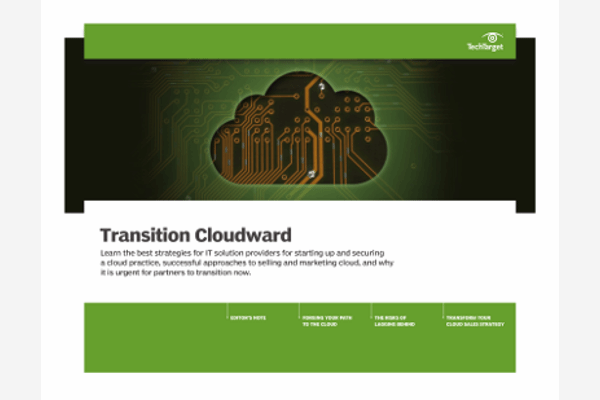 Could Securing Your Channel Business Be Easier? We Can Help.
Download our latest guide to the top strategies solution providers can leverage for starting up and securing a cloud practice, successful approaches to selling and marketing cloud, and why it is urgent for partners to transition now.
Dubbed Juniper Networks Data Center Infrastructure Solutions, the plan calls for combining the soon-to-be-released EX 8200 series 10 Gigabit Ethernet (GbE) data center switch with the EX 4200 virtual chassis switch, the MX router and the SRX security super-appliance released in September.
The combination of virtual chassis switches with line-rate 10 GbE performance can eliminate the entire aggregation layer of the network, Juniper said. This means that switches at the access layer can directly hook into the network core, reducing the number of links going up as well as interlinks. It also slashes the number of overall components necessary in the data center, saving space and power.
What's more, the virtual chassis switches enable the linking of components to manage 10 machines as one or 500 as 50, said Viswesh Ananthakrishnan, Juniper's director of data center solutions line management.
"With virtual chassis, you have a single brain across 10 switches, where before you had 10 brains. You have one-tenth the number of switches to manage. It dramatically lowers the burden of managing that network, and that means huge savings for the partner," Ananthakrishnan said.
Juniper promises that by pooling resource management in the access layer and reducing overall components, users will save 44% in power and cooling costs, up to 55% in rack space and about 50% in capital expenditure.
"From a partner perspective, the power savings ... have been compelling," said Bobby Guhasarkar, Juniper's senior manager of product marketing in the Ethernet platforms business group.
The new data center strategy promises a reduction in complexity and component overcrowding that could pay off big time in security, where local appliances like firewalls and intrusion prevention components are "sprinkled all over the place" in data center networks. Even as new components are added, old devices are never removed and "continue to take up space and power," Guhasarkar said.
The SRX enables multiple security functions -- from firewall and virtual private network (VPN) to intrusion prevention and routing -- to be added to slots in the same box over time as needed. When Juniper released the SRX it also touted the power savings and reduction in actual physical space needed for so many resources. Juniper said the one appliance can take the place of a dozen individual components.
Juniper faces an uphill battle in two respects with this data center strategy. First, Cisco is very strong in this market -- but that's never stopped Juniper before. In addition, the virtual chassis' ability to link Juniper switches as one won't work with legacy non-Juniper technology still running in the data center. Still, Juniper execs say there is no need for rip and replace. The components can be built in as data centers expand and in newly launched centers.
Dig Deeper on MSP channel partner programs