News
Stay informed about the latest enterprise technology news and product updates.
Google walks away from Yahoo
Today's headlines: Google nixes Yahoo deal; Dell does dedupe.
Information technology (IT) channel news in brief for Wednesday, Nov. 5, 2008
Google calls it quits on Yahoo ad deal
Well, you can't say it didn't try. But after months of discussions, Google is walking away from a proposed ad deal with Web search competitor Yahoo. Google explained the decision on its official blog early Wednesday, citing concerns by government regulators and some advertising customers. Microsoft, which had tried and failed to buy Yahoo, had slammed the pact as anticompetitive.

Download this free guide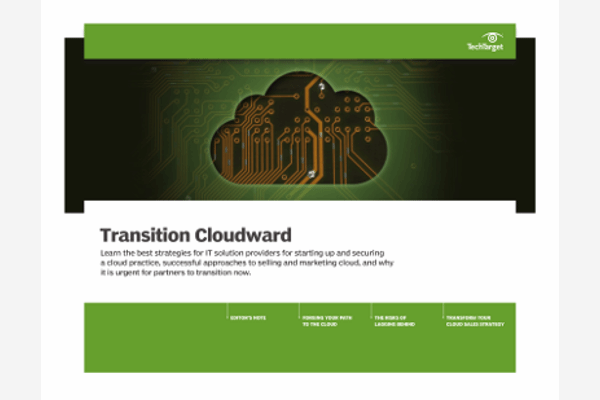 Could Securing Your Channel Business Be Easier? We Can Help.
Download our latest guide to the top strategies solution providers can leverage for starting up and securing a cloud practice, successful approaches to selling and marketing cloud, and why it is urgent for partners to transition now.
Google defended its attempt, announced in June. "We feel that the agreement would have been good for publishers, advertisers and users -- as well, of course, for Yahoo! and Google. Why? Because it would have allowed Yahoo! (and its existing publisher partners) to show more relevant ads for queries that currently generate few or no advertisements," wrote Google senior vice president Dave Drummond on the blog.
Dell does data deduplication
Dell plans to get into data deduplication by integrating technology from Quantum and EMC into its disk storage, though new products won't be released until next year, according to SearchStorage.com. Dell was vague about exact product plans, but executives said its plan is to integrate Quantum's data deduplication software stack with its PowerVault and EqualLogic hardware, and provide a common management framework for multiple Quantum deduplication repositories at multiple sites, including EMC's DL3D line. Quantum software includes network attached storage (NAS) and virtual tape library (VTL) presentations, policy-based data deduplication and integrated tape creation. Dell will also offer replication software from Quantum for the LAN and WAN. EMC has three appliance models in the DL3D line based on Quantum's offerings, but it's still unclear which products from the line Dell will offer.
IBM re-reaffirms ODF pledge
IBM is again talking up its support of OpenDocument Format, this time in future versions of its Symphony application suite. Beta of the Office clone appeared in September 2007. This week IBM posted Symphony 1.2 with support for Mac OS X and Ubuntu 8.0.4 Linux operating systems. The new release also adds pivot tables. In related news, IBM and Sun Microsystems, which fields its own ODF-compliant StarOffice, are launching an ODF toolkit as an open source project. The goal is to make ODF-based software more useful for business users. The toolkit will build on Sun-contributed software including an API for reading, writing and manipulating ODF documents without digging into the underlying specification. IBM, Sun and other companies have pitched ODF as the format of choice to avoid lock-in to Microsoft Office formats. Microsoft claims its own proposed Open XML format will accomplish the same feat.
FCC approves wireless acquisitions; opens TV airwaves to Internet services
The FCC approved two major wireless acquisition bids Tuesday: Verizon's $28 billion acquisition of Alltel, and Sprint Nextel's $14.8 billion merger with Clearwire Corp., The Wall Street Journal reported Wednesday. Once the deals close, Verizon will become the top wireless carrier by subscribers and Sprint will have a better chance of making its hefty investment in WiMax networks manifest into successful business. The Justice Department has already approved the Verizon-Alltel deal, but Verizon must now secure financing to complete the acquisition, which could be troublesome in this environment. Feds have yet to sign off on the Sprint-Clearwire deal, though it's not expected to be blocked. The FCC also approved the opening of TV airwaves for broader use, including wireless Internet services. Microsoft and Google have been heavily lobbying for that change.
Intel dumps, Cisco buys, VMware shares
Intel Corp. is selling half its stake in VMware, Reuters reported Tuesday. In a regulatory filing, the chip giant announced it had already sold 1 million shares of the virtualization software company and plans to sell another 3.75 million shares to the open market starting Tuesday. That's roughly half of the 9.5 million shares the company owned. Meanwhile, Cisco bought 500,000 VMware shares from Intel October 30 at a price of $26.52 per share. Intel originally paid $23 per share. Intel executives have not commented on why the company sold off shares.
Check out yesterday's IT channel news briefs.
Dig Deeper on Channel partner program news