News
Stay informed about the latest enterprise technology news and product updates.
Juror speaks out on Infra-Comm-Cisco lawsuit
For jurors in the Infra-Comm-Cisco lawsuit, analyzing the testimony and deciding on a verdict couldn't have been easy. For one thing, most were unfamiliar with Cisco's business model and channel contracts. While the 12-person jury did come to a unanimous verdict after about three hours of deliberation, the decision was reached with great consideration and discussion. Here one juror -- who asked to remain anonymous -- explains to SearchITChannel.com just what turned the case for the jury.
What made the jury decide to rule in favor of Infra-Comm? Was there specific testimony or evidence that played a larger influencing role?
I think most of us agreed, in general, that the storyline put forth by Infra-Comm was very linear, straightforward, had little to no room for manipulation of the facts and was very forward-looking. The storyline put together by Cisco, although plausible, was slightly less likely than Infra-Comm's and seemed like a backward-looking story that was assembled after they saw a few select events.

Download this free guide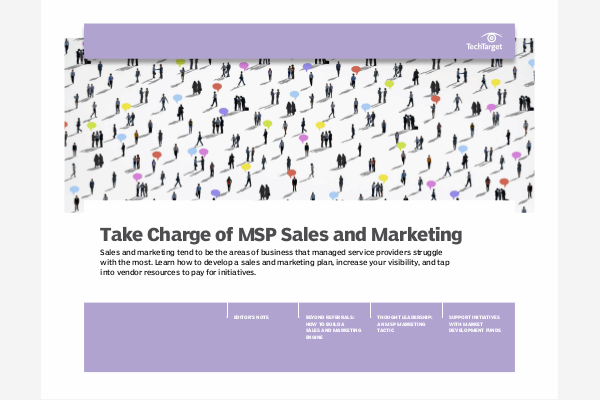 Expert Guide: Creating an MSP Sales and Marketing Plan
Sales and marketing tend to be the areas of business that managed service providers struggle with the most. Learn how to develop a sales and marketing plan, increase your visibility, and tap into vendor resources to pay for initiatives.

By submitting your personal information, you agree that TechTarget and its partners may contact you regarding relevant content, products and special offers.

You also agree that your personal information may be transferred and processed in the United States, and that you have read and agree to the Terms of Use and the Privacy Policy.

There was the breach of the contract by them giving the deal to AT&T, and the other [breach] was the termination of Infra-Comm as a reseller. The big issue as far as creating the story surrounded bringing AT&T into the deal. The jury didn't assume Cisco was being deceitful; we just thought Infra-Comm's story was much more plausible. How much of a role did the brief filed by Infra-Comm regarding Cisco's contract have in the jury's decision? (Note: Toward the end of the trial, Infra-Comm filed a brief taking issue with Cisco's contractual right to terminate partners without cause and its non-negotiable contracts.)


When we were given our instructions before we went into deliberations, they threw that at us. I don't think that changed our minds. It didn't hurt anything -- it may have solidified where we were going. What were the jury's feelings about Cisco's demeanor in court?
A few were a little smug. Most were genuine. What were the jury's feelings about Infra-Comm's demeanor in court?
They were just business people who felt they had been wronged. They were very genuine on the stand and in the courtroom as observers. How was the jury able to come to a unanimous decision so quickly?
You [use] "unanimous" in the question ... very sneaky. [Unanimity] was not a requirement, although in every decision, that was indeed the result. Many of us were 50-50 walking into the room, but it only takes 51% to be "more likely than not" and, as I mentioned above, the story presented by Infra-Comm just seemed much more clear-cut without any room for manipulation of facts. Were there any reservations expressed among jurors about this decision?
There was one point of discussion surrounding how many years the damages should be considered as impacting, but we ultimately settled on the suggestion by the expert witness regarding damage calculations. Do you think this case will have further implications for small partners like Infra-Comm that do business with Cisco?
None of us are in this business, so that would be speculation, but Cisco seems to have a very specific way they choose to use partners. I would think the implications would be more for Cisco to re-evaluate their model rather than the partners changing anything. If you want to be a partner, you don't seem to have much choice in the terms. Did most of the jurors know what a channel partner or reseller was before this case began?
I would say the Cisco business model was new to everyone. The legal teams on both sides did a great job in educating all of us -- we all feel like experts now!
Dig Deeper on Channel Conflict