News
Stay informed about the latest enterprise technology news and product updates.
Microsoft-BroadSoft partnership gets telephony providers to hosted UC
A new BroadSoft-Microsoft partnership will enable hosted UC, collaboration and email for telephony and cable service providers.
Microsoft is partnering with IP PBX and voice technology company BroadSoft Inc. to enable telephony and cable service providers to offer hosted unified communications (UC) and other applications.

Download this free guide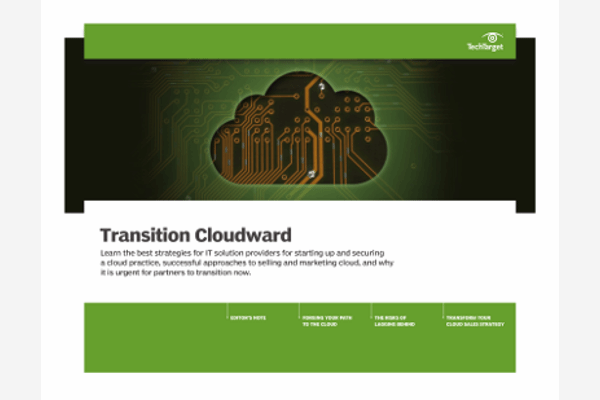 Could Securing Your Channel Business Be Easier? We Can Help.
Download our latest guide to the top strategies solution providers can leverage for starting up and securing a cloud practice, successful approaches to selling and marketing cloud, and why it is urgent for partners to transition now.
With the Microsoft-BroadSoft partnership, telephony providers that use BroadSoft's hosted PBX and voice technology can extend applications to include SharePoint, Office Communications Server (OCS) and Exchange. And because it's all hosted, they are also likely to bundle in customer relationship management (CRM) and workforce management solutions among other applications.
That could potentially place these service providers in direct competition with Microsoft's IT-oriented channel partners.
"What we've done for Microsoft is the integration work up in the cloud. We put in the email, collaboration and UC. Now it's just a matter of putting phones on desks and putting it on their PCs, which is what we do," said BroadSoft's senior director of product management Alex Doyle.
BroadSoft is aiming to help telephony service providers cover a few important bases. One is offering a hosted PBX that "features anything from a six-way call … to next-generation push-to-talk over video," Doyle said. Another is enabling telephony providers to offer fixed-mobile convergence, including the hand-off between cell phones and landlines. That's more easily accomplished when the PBX is in the cloud. Then there is the integration of Web 2.0 and other business process management software. Doyle expects providers to work Salesforce.com or Oracle applications into their hosted bundle.
And finally, BroadSoft can address regulatory issues internationally because the company's technology "supports every international dial plan and geographic redundancy," Doyle said.
Fruits of the Microsoft-BroadSoft partnership
"Microsoft has a lot of experience in the enterprise, and we all came from Nortel and Alcatel where they were selling PBXes exclusively focused on selling to service providers. Microsoft is relying on us to cover that side of things," Doyle said.
Microsoft has long been criticized for not having a strong telephony base, which UC competitors like Cisco and Avaya both have in spades. As a result, Microsoft has moved to form partnerships with a number of telephony-oriented players, most notably Nortel, with which it shares both a hosted and on-premise UC offering.
BroadSoft's take on the hosted UC market is that telephony providers already have a foot in the door with customers when it comes to communications.
"I talk to service providers, and their customers are coming to them and saying, 'We want unified communications and we don't want to buy it from Cisco or Avaya, we want to buy it from you,'" Doyle said.
But VARs don't necessarily see this business model stealing their thunder.
"This brings legitimacy to the product set, which is positive," said Stephen Moss, COO of Microsoft partner NSPI in Roswell, Ga. "We do have some concerns in regards to competition and what that could mean in the long term. All the signs are that Microsoft is going to work their way through this slowly and methodically."
Even once telephony providers build up large practices, they are likely to be targeting different markets, Moss added.
"We think they are going to service 25 to 50 seats and downward, which is where the CLECs [competitive local exchange carriers] and cable companies have been battling it out anyway," Moss added.
Moreover, he said, telephony companies have a ways to go in readying their technology for hosting.
"While they are everywhere geographically, their telecom infrastructure is built for telecom," Moss said. It will take a lot of assets to build out the appropriate data centers necessary for hosting, he added.
BroadSoft's Doyle doesn't see the Microsoft-BroadSoft partnership model as necessarily cutting out the IT solution provider.
"There are a few different go-to-market models," Doyle said. "One service provider could be a telephony provider and another company could offer the hosted Microsoft," he said, adding that some of the smaller hosting companies "are good at hosting Microsoft, but don't understand telephony" and vice versa.
For larger enterprises, Doyle sees companies like Accenture or Hewlett-Packard using BroadSoft to "pull the whole thing together."
Microsoft chose not to comment for this story.
Dig Deeper on Technology Vendors-OEMs