News
Stay informed about the latest enterprise technology news and product updates.
Partner News Podcast: Microsoft Dynamics AX 2009 ERP software debuts
Microsoft's Dynamics AX product manager discusses the selling points and partner opportunities for the company's latest ERP offering.
Microsoft Dynamics AX 2009, the newest version of Microsoft ERP software, becomes available June 2. Kees Hertogh, the Microsoft Dynamics AX product manager, stops by the studio to discuss how partners can sell the enterprise resource planning (ERP) software and what additional services they can provide.

Download this free guide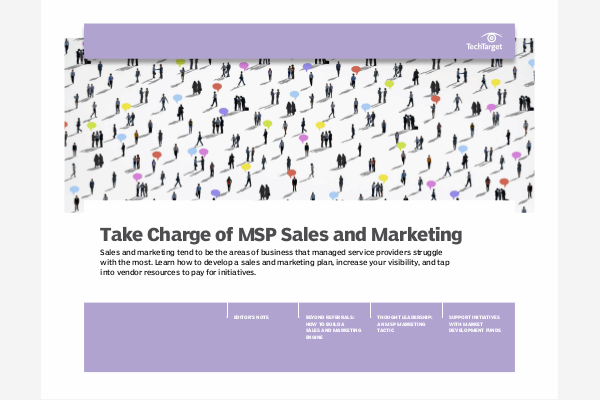 Expert Guide: Creating an MSP Sales and Marketing Plan
Sales and marketing tend to be the areas of business that managed service providers struggle with the most. Learn how to develop a sales and marketing plan, increase your visibility, and tap into vendor resources to pay for initiatives.
By submitting your personal information, you agree that TechTarget and its partners may contact you regarding relevant content, products and special offers.
You also agree that your personal information may be transferred and processed in the United States, and that you have read and agree to the Terms of Use and the Privacy Policy.
The SearchITChannel.com staff also discusses growth in Apple's enterprise business, spurred by the iPhone, negative reactions to Windows Vista, and, of course, those Mac vs. PC ads. And senior news writer Rivka Little joins in for a conversation about unified communications (UC) providers targeting small and medium-sized businesses (SMBs).
Next time on the Partner News Podcast, Dell channel community manager Amie Paxtion will talk about the new Dell Channel Blog and other happenings with Dell's young partner program.
Listen to and download every SearchITChannel.com podcast at SearchITChannel.com/download.
0:00: Introduction
0:37: Apple in the enterprise
2:41: UC for SMBs
4:26: Microsoft Dynamics AX 2009 interview with Kees Hertogh
10:20: Sign off
Dynamics AX 2009 debuts
Microsoft releases its latest enterprise resource planning (ERP) software, Dynamics AX 2009.
Unified communications sprouts in the SMB market
Unified communications providers Alcatel-Lucent and ShoreTel target SMBs with new packages.
Apple's accidental business push?
Word of mouth, Vista angst and greater compatibility -- not overt marketing -- have won over Apple enterprise customers.
Dig Deeper on How to Sell Technology in the IT Channel