News
Stay informed about the latest enterprise technology news and product updates.
IT Channel News Briefs, May 9
Today's headlines: Sun launches OpenSolaris. Sprint's WiMax hits roadblocks. Citrix CIO on virtual security.
News for the week of May 5-9, 2008 -- in brief, updated daily, on topics important to the information technology (IT) channel.
Friday, May 9
Sun: Your OpenSolaris is ready
After more than a year of development, Sun Microsystems has introduced what it calls the first production-ready version of OpenSolaris, a free and open source operating system based on Unix. From a user interface perspective, OpenSolaris looks quite like Gnome-based Linux distributions from Ubuntu, openSUSE and Fedora, and its package management system bears a striking resemblance to the Synaptic package manager used by Debian-based Linux distributions like Ubuntu. Most of what's unique about OpenSolaris is under the hood: the Zettabyte File System (ZFS), an image packaging system and Dynamic Tracing (DTrace).

Download this free guide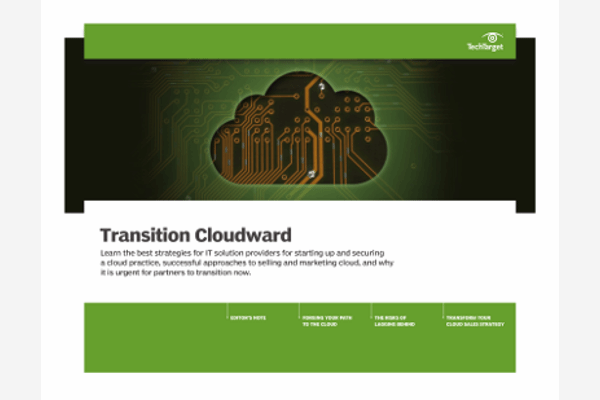 Could Securing Your Channel Business Be Easier? We Can Help.
Download our latest guide to the top strategies solution providers can leverage for starting up and securing a cloud practice, successful approaches to selling and marketing cloud, and why it is urgent for partners to transition now.
In an attempt to coexist with Linux, especially on the server side, OpenSolaris includes Solaris Containers for Linux -- technology that lets Linux applications run within OpenSolaris as mini virtual machines. While Sun notes that OpenSolaris can run quite happily within its VirtualBox virtualization software on Linux, Mac and Windows machines, Sun seems to have its sights set on taking on all three in the increasingly crowded desktop OS market. Sun's channel partners will be looking to see whether there will be enough enterprise adoption of OpenSolaris to open up sufficient service opportunities.
Sprint's WiMax dream in trouble
Sprint Nextel is in a heated race to get WiMax -- the data protocol promising ubiquitous broadband -- to market before competitors Verizon and AT&T can launch their rivaling Long Term Evolution (LTE) technology. But Sprint is facing major roadblocks that could stop progress on the technology as a whole, SearchTelecom.com reports.
Sprint is experiencing financial difficulties related to the acquisition of Nextel, which has left investors skittish, particularly when it comes to investing in a new national wireless network. There have also been problems with Sprint's relationship to Clearwire, one of the biggest U.S. proponents of WiMax. In addition, there been technical problems, despite initial successful trials of the technology.
While Sprint was betting that beating the competition to market would save the company from its current financial trouble, the unexpected hurdles are pushing its launch closer to that of its competitors. Currently, Sprint says WiMax will begin to go commercially live by the end of the year, while Verizon is aiming for a rollout in 2009-2010 of its own LTE service. AT&T's own 4G deployment, also based on LTE, isn't expected until 2012.
Sprint's delays have caused other wireless carriers and vendors to lean toward building out LTE infrastructure and products. Without a WiMax ecosystem in place, Sprint is not likely to make the technology take off.
Citrix CIO: Don't confuse virtualization, security vendors
Virtualization vendors have a role in protecting the hypervisor, but they are not security players, nor should they be in the business of catching bad guys, Citrix Systems CIO Simon Crosby said during an interview with SearchSecurity.com.
"The industry has already decided a long time ago that third-party vendors are required to secure any platform," Crosby said. In the interview, Crosby agreed that using virtual technology introduces new complexities and security issues, but he said the uncertainties would be addressed once the industry matures.
Office 2007 SP1 goes live June 16
Microsoft's Office team says to expect Office 2007 Service Pack 1 (SP1) to be available around June 16 via the company's Automatic Update service. The product team, per its promise to alert users about updates 30 days in advance, posted the news on TechNet yesterday. Office 2007 itself has been available since November 2006.
Helping data centers chill out
Heat isn't a good thing for data centers, and SearchDataCenter.com provides some advice for data center cooling as summer approaches. Steven Harris, the director of data center planning at the Forsythe Group, recommends air cooling, using blinds on windows and other techniques to ensure that service providers won't suddenly get into the disaster recovery business when temperatures soar.
Thursday, May 8
Sun bursts with rich Internet applications
Sun has taken the wraps off Project Hydrazine, a still-opaque development platform designed to take on Microsoft Live Mesh and other rich Internet application platforms. According to published reports, Sun is hoping to build upon its Java-Apache-MySQL base to create a platform for seamless collaboration and synchronization between PCs and mobile devices.
Sun's project, somewhat counterintuitively, is named after a volatile rocket fuel, and Sun surely hopes the project's "volatile" name won't become a self-fulfilling prophecy. Given the fact that Microsoft Live Mesh seems intended to work well with Microsoft products and not so well with others, Sun may have an opening with those who prefer BlackBerrys and iPhones to Windows Mobile devices.
SunGard offers hosted DR for VMware
Hosted disaster recovery services for VMware customers will eventually be possible thanks to yesterday's announcement by SunGard. Our sister site SearchStorage.com reports that SunGard will host secondary storage systems for VMware Site Recovery Manager customers. VMware plans to integrate Site Recovery Manager with storage arrays from original equipment manufacturer (OEM) partners, but SunGard is pitching its hosted service as a less expensive option.
SAP CEOs preach collaboration
Collaboration and business networks are the future of innovation, SAP co-CEOs Henning Kagermann and Leo Apotheker said during their keynote at Sapphire 2008 yesterday in Orlando, Fla., according to SearchSAP.com.
"John Chambers [CEO of Cisco] said collaboration is the most important change happening in business, and I agree with him," Kagermann said, explaining that there are two different types of networks, coordinated and collaborative. "You need to manage both and you need to manage them on one platform. What is the connector? It's SOA, but I think it's not enough. It's just the necessary first step."
Amidst greater connectivity, hyper-competition, the emergence of new markets and current economic uncertainty, organizations should look to networks as a key competitive differentiator, Apotheker said. Predictably, he said the SAP suite and NetWeaver are the backbone to help companies do just that.
Kagermann, who will be leaving the company in 2009, said SAP will focus on three things in its product suite in the coming three years: lowering the total cost of ownership through initiatives like enhancement packs that eliminate the need for painful, costly upgrades; innovation around its products, focused not on individual modules like CRM and SCM but on end-to-end business processes; and empowering the end user through an improved user interface and embedded analytics.
Oracle packs up toolset for Eclipse
At Java One 2008, Oracle announced an Enterprise Pack for Eclipse, a new piece of its Fusion middleware. The toolset will support all Java enterprise and standard editions, JavaServer Faces, XML, the Spring framework, Struts, CSS and Javascript, the company said in a statement.
Eclipse is the popular open source tool movement backed by IBM, Oracle and other software powers. It provides a popular framework and integrated development environment (IDE) for software developers. It was unclear when Oracle's new component will be available.
IBM offers easier installation of SAP software for VARs
IBM unveiled a preconfigured installation routine to help value-added resellers (VARs) more easily deploy SAP Business All-in-One software on IBM Power Systems for small and medium-sized businesses (SMBs). The new offering, IBM i InstallOption for SAP, is meant to reduce system installation time at the customer site significantly.
Wednesday, May 7
Red Hat updates JBoss middleware management
Red Hat Inc. has announced a major upgrade to its JBoss middleware management application. JBoss Operations 2.0 is a complete overhaul of Version 1.0, which was released a year before Red Hat acquired JBoss in 2006. The highlight of the new release is remote server management -- the ability for data center managers or service providers to manage all application servers in a data center from a single console. Such capabilities should be a boon to managed service providers (MSPs).
XP SP3, Vista SP1 available again
After a slight delay, Windows XP Service Pack 3 (SP3) is now available, according to our sister site SearchWinIT.com. Microsoft was supposed to release XP SP3 last week but stopped after discovering compatibility problems with its Dynamics Retail Management System (RMS). Windows Vista Service Pack 1 (SP1), which also had issues with Dynamics RMS, is also available once again from Windows Update and the Microsoft Download Center. Microsoft has not fixed the compatibility problems, so the company is not making the service packs available to Dynamics RMS users.
HP debuts Web 2.0 storage system
Hewlett-Packard's new storage system for Internet-scale applications will hit beta this summer and be generally available in the fourth quarter, the company said. The HP StorageWorks 9100 Extreme Data Storage System (ExDS9100) is a large appliance that combines HP DL460 blade servers and external JBOD storage, tied together with clustering software acquired from PolyServe in February 2007, reports SearchStorage.com
McAfee, Yahoo fight back against online crooks
When users try to connect to a potentially dangerous website from a Yahoo search page, McAfee will now let them know about it. Yahoo and McAfee have partnered on something called SearchScan, powered by McAfee's SiteAdvisor, that alerts Yahoo users to dangers a click or two away. The move comes in response to consumer calls for greater protection from malware, phishing and other online threats. The Firefox 3 Web browser, currently in beta, has built-in antimalware functionality through its direct link to Google's extensive database of blacklisted sites.
Salesforce.com's 'UI-as-a-Service' goes live
Salesforce.com has been touting its Visualforce "User-interface-as-a-Service" for some time. Now that platform is live as part of the company's quarterly service update.
The company says Visualforce components, available now in Salesforce Summer '08, promise to help ISVs and internal IT departments quickly prototype and test custom applications.
No backup for Oracle VM claims
Oracle says its Oracle VM virtualization solution cuts customers' hardware costs and power bills and rivals industry leader VMware. But the enterprise software giant can't provide data or user commentary to back up its claims, reports SearchServerVirtualization.com.
Tuesday, May 6
Shareholders criticize Yahoo, Yang responds
Yahoo shareholders lashed out at the company yesterday, blaming CEO Jerry Yang and the board of directors for not selling the company to Microsoft. A portfolio manager at Yahoo's largest shareholder, Capital Research and Management, told The Wall Street Journal that most shareholders would have accepted a deal in the $34-per-share range. That's close to Microsoft's offer of $33, but less than the $37 that Yang and the directors felt Yahoo was worth.
Other shareholders also said they were comfortable with Microsoft's offer, and some were pressing Yahoo to reopen negotiations. In an interview with The New York Times, Yang said he was always open to a Microsoft deal, but CEO Steve Ballmer and other executives would not negotiate before withdrawing their offer Saturday. Microsoft has similarly accused Yahoo of refusing to negotiate or budge from its $37 price.
Yahoo's stock fell 15% to $24.27 on Monday, the first day of trading after Microsoft pulled its offer.
SAP, IBM team to sell ERP through partners
SAP and IBM are partnering to create integrated enterprise resource planning (ERP) systems designed primarily for midsized companies in the services, trade and manufacturing industries. The intent is to provide software, database and hardware in one package. SAP says the offering is part of its fast-start program for SAP Business All-in-One solutions. It will be available through SAP resellers and IBM business partners.
The components in the SAP/IBM systems will include IBM Power Systems, System x and BladeCenter servers, SAP Business All-in-One and an optimized database and operating system. Both companies claim that the end-to-end SAP/IBM ERP package will speed up deployment time for service providers and help reduce total cost of ownership (TCO) for their clients. They made the announcement this week at Sapphire 2008 Orlando, SAP's annual customer and partner conference.
IBM longtimers leave
William Zeitler, the head of IBM's systems and technology group, and Nick Donofrio, executive vice president of innovation and technology, are both retiring from the computer giant, according to several published reports.
Zeitler's departure date is Aug. 1. Donofrio will exit Oct. 1. Both execs have been with the company for more than 30 years. Robert Moffat, who had run IBM's supply chain, will fill Zeitler's position. John Kelly of IBM research and Linda Sanford, who had reported to Donofrio, will now report to directly IBM CEO Samuel Palmisano.
In another recent personnel move, Bob Picciano replaced Mike Rhodin as general manager of Lotus on April 1. Rhodin is moving on to become sales general manager for northeast Europe.
Verizon implements partner compliance platform
To reduce security risks when opening up the network to service providers and applications developers, Verizon has updated its Partner Security Program (PSP) to include a Web-based platform that automates partner compliance, SearchSecurity.com reported yesterday.
The platform uses questionnaires and asks for documentation related to corporate policy, contractual obligations and service-level agreements (SLAs) to be sure partners are operating safely. The platform can also be used to monitor internal compliance among distributed business units or for screening potential partners as part of the request for proposal (RFP) process. The platform includes three types of dashboards: one for customers, another for partners and a third for auditors.
In the future, Verizon will layer in more mechanisms for validation of controls, including information from on-site audits, and tighter integration with other security tools.
Monday, May 5
Yahoo shares plummet after Microsoft news
Yahoo stock took a big hit in early morning trading today. Shares fell about 22% (or $6.24) to $22.40 per share in premarket trading. On paper, that cost the company about $8.7 billion in market capitalization.
The plunge was unsurprising given Microsoft's decision Saturday to yank its $33-per-share offer for the Internet search, ad and portal company. That deal had been valued at about $46 billion. Yahoo chief Jerry Yang was reportedly holding out for $37 per share.
Some speculate that Microsoft's retreat could still lead to an acquisition at a lower price.
SAP CRM now part of BlackBerry
SAP AG and Research in Motion (RIM) will partner to run SAP's customer relationship management (CRM) application natively on the BlackBerry and eventually to bring the full SAP business suite to the device, SearchCRM.com reported last week. Previously the software was accessible by BlackBerry, but not integrated into the device.
Running SAP on BlackBerry will enable mobile salespeople to access SAP's CRM using their BlackBerry devices as browsers. They can have sales leads pushed to their BlackBerrys and access updated information on service and sales orders among other functions.
The companies revealed the partnership Friday, just two days before the kickoff of SAP's annual North American user conference today. BlackBerry devices with CRM software are in production now and should be available in the next couple of months. There is not yet a timeline for the integration of SAP's other business applications.
Windows and Ubuntu show parity on power use
Tests conducted by Linux software developer Michael Larabel and posted on Phoronix.com show that Ubuntu 8.04 and Windows Vista Ultimate consume virtually the same number of watts, depending on the user's system configuration. As reported by SearchEnterpriseLinux.com, Larabel tested Ubuntu and Vista in idle mode using stock configurations on an Advanced Micro Devices Inc. server. Ubuntu consumed 176 watts, compared to 174 for Vista. When it comes to green IT in the data center, it seems that neither operating system scores a knockout blow.
IBM pushes for next-generation data center interoperability
IBM is creating an alliance program for independent hardware and software vendors to create industry standards for new enterprise data centers, the company announced last week. The open standards would apply to energy management, virtualization and systems management and monitoring. The goal is to enable partners and ultimately users to transition to next-generation data centers using open technologies.
Vendors that support energy efficiency standards can implement the same management and monitoring of power and cooling of hardware in the data center, as well as agreed upon standards of shifting network resources and adjusting workloads, for example. The vendors will be part of an enterprise data center alliance portal and have access to potential partnering relationships with other members, as well as a relationship with IBM.
Brocade, Citrix, Eaton, Emulex, Juniper Networks, Novell, RedHat, Sun and VMware are all in support of the alliance.
Parallels lets Mac users Expression themselves
Mac virtualization vendor Parallels has announced that its Parallels Desktop software will be bundled with the Microsoft Expression Professional Subscription. The move will allow Mac users, especially designers, to use Microsoft Expression Studio when it ships in June.
Server virtualization all the rage; desktop virtualization not so much
IT folks aren't sold on the notion of desktop virtualization, according to SearchWinIT.com. There are many stats and case studies proving the worth of server virtualization, but the same is not true for desktop virtualization. IT departments need such material to show that the technology will save money and/or boost user productivity.
Dell, others boost Microsoft support
Several storage vendors, including Dell, have expanded their support for Microsoft products, according to SearchStorage.com. Dell announced that its EqualLogic PS5000 series storage array will support a Smart Copy software module for Microsoft Exchange. Brocade said it's developing, with Microsoft, a management pack for the Performance and Resource Optimization (PRO) feature in the Microsoft virtual machine management console. Emulex also said its virtualization products will feature PRO support.
Dig Deeper on Channel partner program news