News
Stay informed about the latest enterprise technology news and product updates.
Ingram Micro Hardware as a Service financing lets partners close bigger deals
This week Ingram Micro introduced a Hardware as a Service (HaaS) financing initiative to help value-added resellers and managed service providers underwrite large hardware procurement deals that combine hardware, software and professional IT services under one service contract.
Ingram Micro Inc. this week launched a new Hardware as a Service financing program to help value-added resellers (VARs) and managed service providers (MSPs) close larger hardware leasing deals than they can manage on their own.

Download this free guide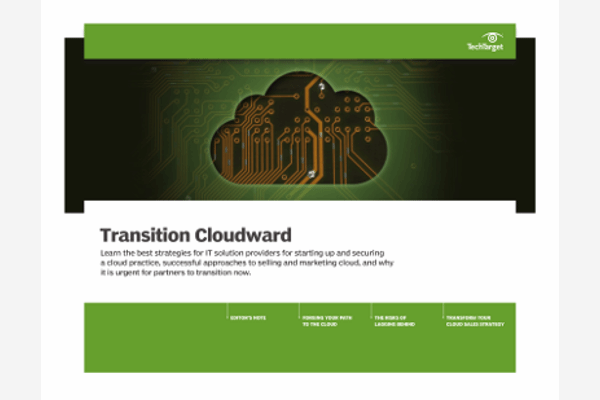 Could Securing Your Channel Business Be Easier? We Can Help.
Download our latest guide to the top strategies solution providers can leverage for starting up and securing a cloud practice, successful approaches to selling and marketing cloud, and why it is urgent for partners to transition now.
By submitting your personal information, you agree that TechTarget and its partners may contact you regarding relevant content, products and special offers.
You also agree that your personal information may be transferred and processed in the United States, and that you have read and agree to the Terms of Use and the Privacy Policy.
Billed as a Hardware as a Service initiative, Ingram Micro's Seismic Solution Financing program is a traditional leasing agreement that includes hardware, software and professional IT services all under one service contract.
Under Ingram Micro's Seismic Solution Financing offering, VARs and MSPs bring a contract to Ingram Micro, which will help arrange the financing so the solution provider doesn't have to buy the hardware outright or finance it on their own, according to Justin Crotty, Ingram Micro's vice president of services.
When the Hardware as a Service contract and financing are finalized, the VAR or MSP is paid by the leasing company for the labor services rendered -- payments that continue for ongoing services each month for the length of the contract.
Ingram Micro executives also say there is no minimum purchase required for the Seismic Solution Financing offer, but the distributor expects the average minimum order size to be about $25,000.
"Logistically it's very difficult for a small to medium-sized business, value-added reseller or MSP to underwrite a large hardware procurement deal -- let's say for example a $1 million deal," Crotty said. "They just don't have the means to float the capital required to purchase the technology outright and/or can't recoup the $1 million upfront fast enough for it to make good business sense."
The Hardware as a Service program, which was developed in conjunction with Ingram Micro Financial Services, will have National City Corp. as the primary lender, but other financing sources are available.
Additionally, as with other financing programs worked through Ingram Micro Financial Services, every active Ingram Micro VAR is assigned a credit analyst to help ensure partners are using financial services to their full advantage, the company said.
As the channel continues to mature and evolve its business models and as VARs and MSPs focus on providing solutions, they are going to need more capital, according to IDC analyst Joe Pucciarelli.
"This is another in a long string of announcements where the companies that are the intermediate distribution partners in the chain are becoming more capable [in] their ability to deliver a complete solution, and one of the components of a complete solution is payment flexibility. This is part of a predictable long-term trend," Pucciarelli said.
Dig Deeper on IT Distributors-Wholesale Providers